Are you planning to choose a right WordPress hosting? With millions of providers, it is a hard part to choose the best hosting. You need to choose the best nothing less than that. If you fail to choose the proper hosting solution then your business is gone. Before starting to search for provider first know about your own needs to run your online business. Otherwise, chances to cheat you are more. You may pay for unwanted support. Know about your website requirements like how much traffic you expect, what type of support you need, what about your budget? Plan before you choose.
Factors affect WordPress Hosting
1. Performance and speed
Good quality hardware will provide quality services. Memory and bandwidth play the main role in offering good performance for your website. Before choosing your WordPress hosting plan know about the traffic you are expecting to your website. If you are planning to create any viral content the hosting plan with minimum cost will not be able to afford your traffic. This will result in downtime. Always try to choose a provider with different server locations. So once a request arises the data will be taken from the nearest server of the visitor. Go with a provider who guarantees uptime, enough disk space, bandwidth and high-speed servers to meet your needs.
Aspiration hosting uses Litespeed cache to supercharge your WordPress site. It is one of the best dynamic content page cache. Our servers are fully optimized with this cache.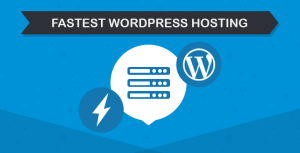 2. Support Quality
To know about the quality of support a provider is offering, just go through their customer reviews. Since you are planning for an online store please go with 24 hours support. No one can predict the downtime on a website. So it will be good if a tech is available for 365 days, 24 hours. Before choosing talk with the provider about the support. Know about the response time they are assuring, the experience of the techs in solving the WordPress related issues etc.
3. Cost and Security
Don't choose the cheapest plan. Sometimes it will kill your business. Cost depends upon many factors like quality of the support, servers etc.
While choosing a provider check the security techniques they are offering for our site. Today chances for attacks are high. Aspiration Hosting uses Patchman. Patchman is our malware and vulnerability detection system. It automatically detects the malicious scripts and also blocks them immediately.