What if you woke up tomorrow and found that your site is gone? This happened to me. This can happen to anyone. So doing backup of your eCommerce shop regularly is important. But most new owners are not aware of how or why this is serious. Most people don't back up thinking that it is very time consuming, or it takes too much space in the hosting plan. However anything can happen at any given time. So regular back up of your shop is a smart move.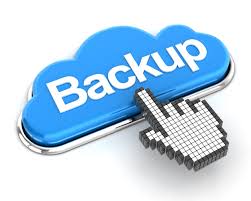 5 Reasons to Backup Your Website Regularly
1. Hacking
Hacking is the process of finding the weakness of a system or a network and exploiting them. There are many reasons for the hackers to hack a website. No site is free from the threats of hackers. So backing up your shop is important.
2. Updates can go wrong
Even though new updates are meant to give additional features and security measures, there is a high chance that updates can go wrong. So it is very important to do a backup before you update your shop.
3. Malware
There is a high chance that malware or virus can attack your site through plugins, themes or bad scripts. Therefore having a backup will help you recover your website if it starts to act weird.
4. Manual errors
No matter how experienced you are, mistakes can happen. Anyone can delete a database file accidentally or a wrong MySQL query can cause a lot of data wrongly updated. Hence the back up is your safety net.
5. Minimize the damage
One day what if you find all your site's data gone. You are left with two choices. Check everything and find out what went wrong and then try to correct it. Which is very tiresome and also time consuming. Or you can restore the data from the backup.
Choose a host that includes regular backup in their plans. Aspiration Hosting offers the following in all the Cloud Hosting and Dedicated Cloud Servers :-
Daily R1Soft Back up (Automatically – By Us)
Daily MySQL Back up (Automatically – By Us)
cPanel Full Back up (Manually – By Client)
Installatron & Softaculous Backup (Manually / Automatically – By Client)
Aspiration Hosting – the Host that Cares. Let's discuss how we can help you succeed with your eCommerce shop.