Losing your data is one of the worst nightmares you can have.  Your data is never safe if you don't have the backup of it. We are backing up our servers regularly using the R1Soft server backup manager. So you don't have to worry about the security of your data. But it is always a better practice to take backups of your website yourself and save it in some secure place as an added precaution.
Security experts always recommend having 3 copies of your data. That is original file and 2 copies. One copy should be stored in the cloud while the other copy can be saved in some harddisks or pen drives. Hence we will have a copy of your data even if everything went wrong.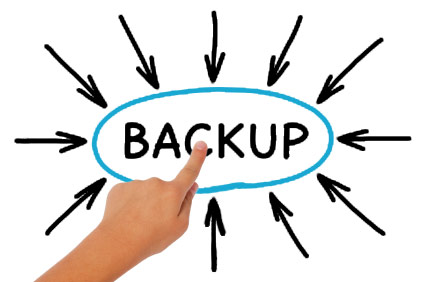 The 4 backups facility Aspiration provides are,
1. Daily R1Soft Backup
Aspiration Hosting cloud hosting plans are coming up with R1Soft Server Backup Manager, which is a comprehensive, full-system backup platform. We perform an automated backup on all files and databases on a daily basis using the R1Soft Server Backup software. Also, we will retain the backup for 7 -10 days.
2. Daily MySQL Backup
Additional to the R1Soft Backup, we perform an additional MySQL backup daily. But to get the MySQL database, restored, you have to contact us. We will retain the backup for 20-30 days.
3. cPanel Full Backup
Also, you can take a cPanel Full Backup in your cPanel –> Backups and download it to your local computer. Restoring this backup will restore the whole cPanel back to the previous state (including all files, database, email accounts, FTP accounts, etc). When you need to restore it, upload it to your hosting space and contact us, so that we can restore it for you.
4. Installatron & Softaculous Backup
If you want to take the backup of an application only, then you can use Installatron or Softaculous application installer in your cPanel. You can restore the application from the installers itself.
We recommend you to make a cPanel Full Backup and download it to your local computer whenever you make significant changes to your website.