Magento is the favorite eCommerce program for more than 250,000 online merchants. The popularity is because you can alter the Magento store as you need it. Magento, however, is a big program that requires adequate hosting capabilities. This is where Aspiration Hosting exceeds its competitors. We understand that different businesses require varied hosting. Our packages can handle small and medium businesses right up to the larger enterprises. But before we look into that, let us consider the basics of the best hosting for Magento eCommerce.
Best Hosting for Magento eCommerce Basics
Before you can decide on hosting, you need to consider certain aspects of your business. This will help you to make the right buying choice.
How many products do you sell?
How many buyers do you think will visit your site?
The number of stores you are planning on setting up?
Are you moving or upgrading from another hosting company?
Will you be installing Magento Community or Enterprise?
Do you need web development help?
Why Aspiration Hosting is the perfect choice
Hosting is a complicated subject for many owners. At Aspiration Hosting we get that you might have questions. Because of this we are readily available with answers and offer solutions for your needs.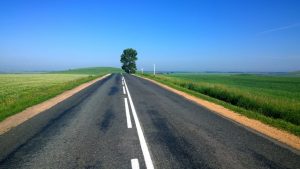 Cloud Hosting starts with 5GB of SSD storage which is the fastest storage drive available. It comes with unlimited bandwidth and optimized for both Magento 1 and 2.
Dedicated Cloud Servers are set up in UK, US, Singapore, and Australia with 99.9% uptime. Full redundancy schemes are in place to cut downtime from hours to minutes.
LiteMage Cache is a Full Page Cache for Magento that is nearly 7x faster and 6x more scalable than Apache or Nginx, Varnish and Turpentine combined.
Aspiration CDN helps you rank higher on Google along with faster page loads and higher conversion rates.
To help with the move from your old host we have included the Free Website Transfer.
Another benefit is the Free Web Development help for when you get problems on your site.
And finally, one of the most important feature is the Free Daily MySQL Backup (along with our Daily R1Soft Backup). The data is kept on the servers for 30 days before deletion.
In conclusion, as you can see Aspiration Hosting takes care of all the essential hosting requirements needed for a Magento store. Contact us to find out which hosting package is right for you.