In the eCommerce world, site performance can mean the difference between a local online store and go global. Consumers are increasingly impatient and will abandon a shopping cart in milliseconds if the site is very slow. The Magento eCommerce platform keeps shop owners at the front of the pack when it comes to online shopping. By pairing Magento with the best hosting plan, your store can get the competitive advantage from the beginning. Let's see why Aspiration Hosting is the best Magento hosting provider of 2018.
Aspiration Hosting – The best Magento hosting provider of 2018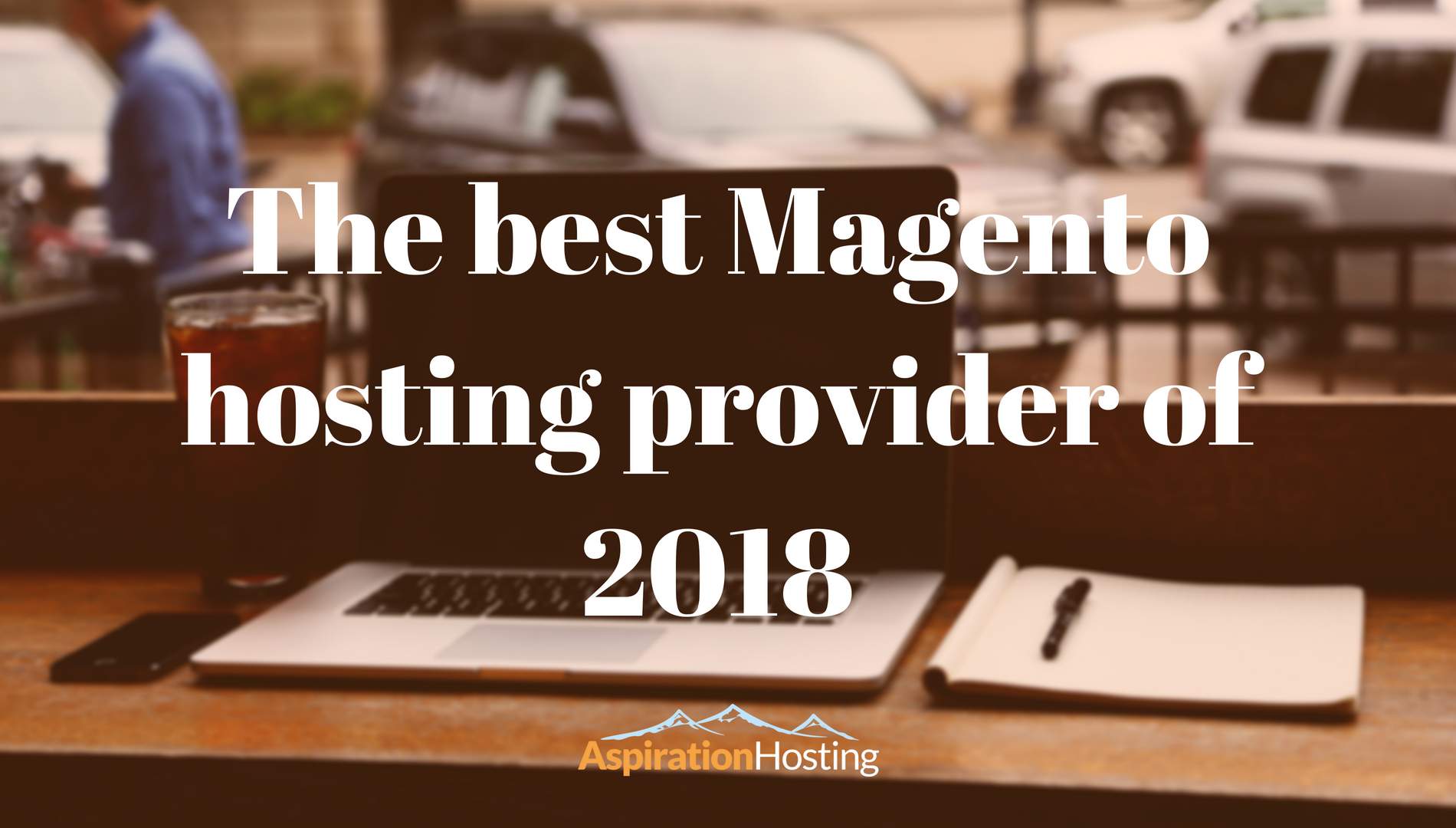 1. Fastest Magento hosting
According to Mozilla, nearly 15% of sale conversions take place, reducing page load time by 2.2 seconds. We realize that customers hate to wait. Therefore, we made sure that all of our servers are very fast. Solid state drive (SSD) is the fastest storage drive available today. And we are using Lightning – fast SSD in all the cloud hosting plans and also dedicated cloud servers.
All the Aspiration plans come with the cache extension Lite Mage for Magento stores which is the world's fastest Magento Full Page Cache. Therefore, with Aspiration Hosting, you will get high-speed Magento store.
2. Magento optimized hosting
All the servers of Aspiration Hosting are optimized for Magento. One click installers coming up with CPanel through Aspiration Hosting will deploy Magento, easily and rapidly. Also, you can install, upgrade, back up, clone and uninstall Magento with our Auto installers. So, choosing Aspiration Hosting will help you to start your Magento store immediately.
3. Cloud hosting
Cloud works best for Magento stores. Our cloud hosting servers will make sure that your store is never down. Also, if you want to update your resources, it is easy to do
4. Servers in all the major continents
Aspiration Hosting dedicated cloud servers offer London, California, New York, Singapore and Sydney as viable locations. Therefore, you can choose a server that is closer to your customers.
5. 24/7/365 support
Aspiration Hosting offers, not just the tickets to contact the tech team, but also 24/7/365 Live Chat support where your problem is solved in real time. Since our techs are always online, you can solve your hosting related issues immediately.
In short, Aspiration Hosting is the best Magento hosting provider of 2018.
So, why are you waiting? Get your Magento hosting right now!