OpenCart is a free shopping cart system with which you can manage your eCommerce businesses. A lot of free themes, templates, extensions, plugins, and modules are available to customize your store. It does not need any technical skills to set up your store. OpenCart is a module and extension based system hence you will have full control over the functionality of your shopping cart and also the administrative panel. OpenCart is purely open source and it provides a large number of products and categories. Once you set up your store, you need to find a good hosting provider for your website to get the best OpenCart hosting. Do not compromise the quality of your hosting support. Because it matters a lot to make your business a successful one.
Opencart can manage multiple online stores from a single back-end. It consists of a lot of features and over 14,000 additional extensions. OpenCart is the perfect solution for eCommerce stores of any size, industry or budget. Open cart is the solution of over 22,000 companies such as British Red Cross, Blackisard S.C.P, Kentucky School Service and many more.
Aspiration Hosting provides you with the best OpenCart hosting because of:
Pure SSD Storage

We use the lightning fast SSD coupled with our speedy 

10 Gbps

 backend network to ensure the best possible performance and disk I/O.

Aspiration Cloud

Unlike other Cloud, our in-house 

Aspiration Cloud 

offers redundancy and uptime without sacrificing performance or compatibility.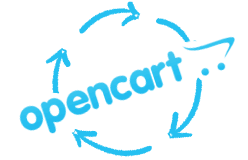 LiteSpeed Web Server

We use the high-performance and high scalability LiteSpeed Web Server and it is 1

74%

faster than Apache  & 

76%

faster than nginx. 

Open Cart Support

Our engineers are very experienced with Open Cart related issues. We also offer 

Free

Web Development Support to all clients.
Reach us to know more about this. We are always happy to help you. We provide 24/7 topnotch technical support. Your website will be safe in our hands. Even you can try your store demo on our site. We have a range of hosting services to suit all type of businesses.