Are you in a hurry of searching for a good Web Hosting Plan. Please hold on for a second. We Aspiration Hosting will help you to choose the best Web Hosting Plan.  Our sales department will explain to you about our plans. You can reach us through Live Chat. We have server locations at United States, United Kingdom, Singapore and also in Australia. Aspiration Hosting comes with 3 Web Hosting Plans. The main highlights with all our plans are LiteMage Cache, LiteSpeed Cache, SSL Certificates, Website Transfer, and also 24*7 Technical support.
Web Hosting Plan of Aspiration Hosting
Basic Plan
Our Basic Plan starts at $3.99. Regular price is $9.99 but we provide it at $3.99 for the first month. This plan also includes 5GB Cloud SSD storage, 1 core CPU, 1GB memory, and also 5MB/sec Disk I/O. The basic plan is suitable for small Magento 1 store with a low number of third-party extensions.
Plus Plan
Our Plus plan starts at $9.99. Regular price is $24.99 but for the first month, it is just $9.99. It includes 25GB Cloud SSD Storage, 2 core CPU, 2GB memory and also 10MB/sec Disk I/O. If you are choosing our Plus plan our developers are happy to help you with any application-level issues. This plan is suitable for low to medium Magento store with a moderate number of third-party extensions.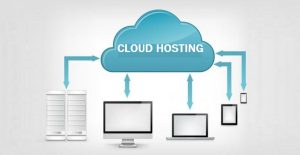 Pro Plan
Pro plan starts at $25.99 for the first month but our regular cost is $64.99. It includes 65GB Cloud SSD Storage, 3 core CPU, 3GB memory and also 18MB/sec Disk I/O. Here also we provide Web development support. In this plan along with 24*7 technical support, we also offer 24*7 Phone support. It is suitable for the medium to large Magento store with the high number of third-party extensions.
Another highlight of our services is we guarantee 30 days money back. We will refund you the full amount if you are unsatisfied with our services. And also we guarantee you 99.9% uptime.
Are you ready to choose a plan now? Click here to know more about our plans.