Picking up a right Cloud-based storage is not a simple matter. It will decide the future of your business. Always choose a provider with a proven background. You should go through the customer reviews so that you can get a clear idea about their service. Security, cost, support etc are the main features we should consider before choosing cloud storage.
Factors affecting Cloud-based Storage
1. Security
Enquire the security methods a provider offers before choosing them. Most of the providers meet all important fields that a storage needs. If not properly consider, data security will affect your business. A website is always vulnerable to attacks. So be sure about the security methods. Your business future is in the hands of data security.
2. Availability of the servers
Always try to choose a provider with servers in different locations. This will helps to maintain the uptime and also the performance of the website. Once a request from the visitor arises the data will be taken from the nearest server to avoid the downtime. No customer likes to wait a long time to load a service.
3. Architecture
A Cloud Storage provider should have a proven infrastructure with satisfied customers. Although a lot of methods are available for cloud backup, know how this is done by the provider. Different vendors have similar infrastructure and also offer multiple types of storage to fit different needs. It is your duty to know how this will suit your business.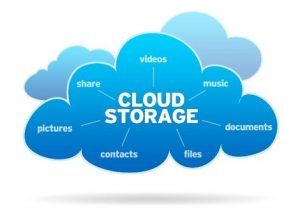 4. Cost
This is another factor you should consider before choosing the provider. For that first you should have a clear cut idea about your needs, then you can easily choose the provider who offers the features you need according to your budget.
5. Support
Support is a very important factor that needs careful considerations. In some cases, you will get only chat support. This may be not acceptable to you. In such situation before choosing a provider know how and also what type of support they are offering. We Aspiration Hosting provide Chat Support and also phone support.
Need any help? We Aspiration Hosting provide the best hosting solutions.