Choosing the best hosting for your WordPress website will be an important decision for the success of your website. And cloud hosting is best option to host your WordPress website. Here we will be discussing why you should choose Aspiration Cloud Hosting for WordPress website.
6 Ways why Cloud Hosting is Best for WordPress Websites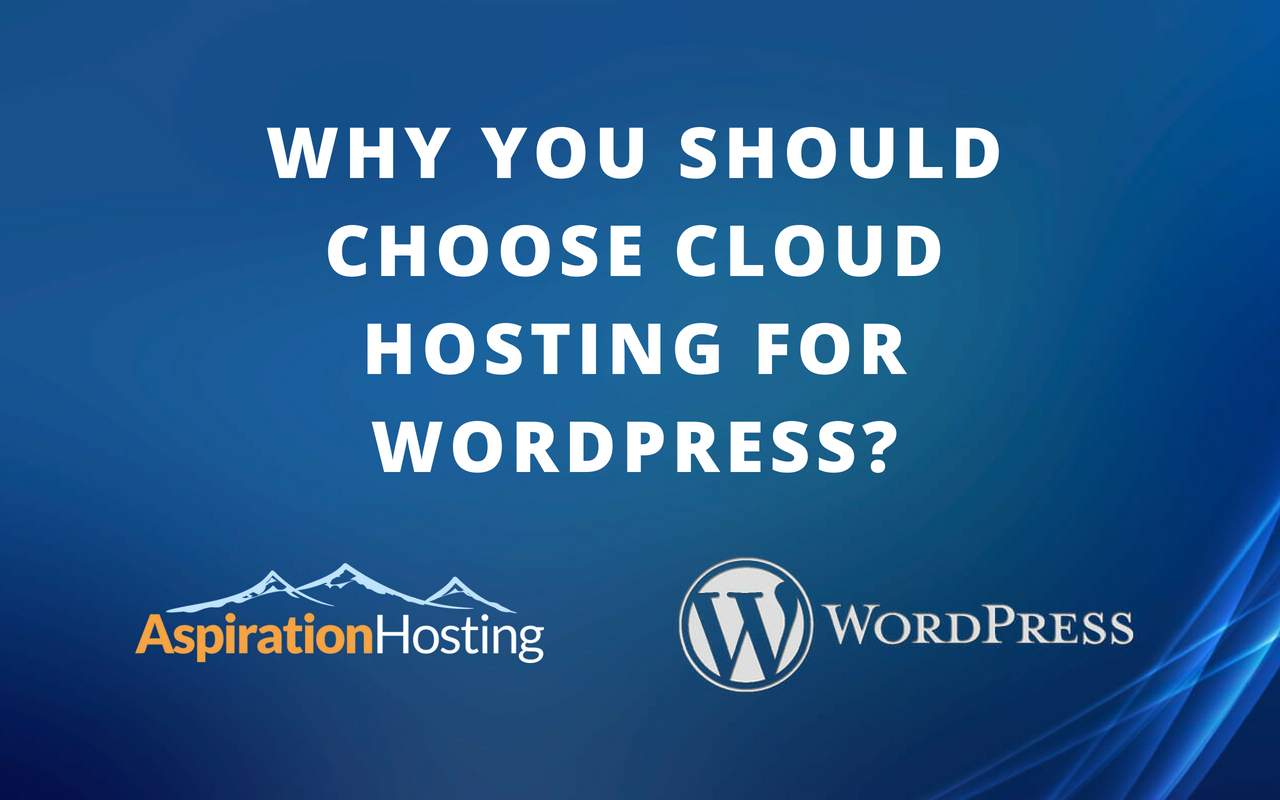 1. Best performance
Aspiration Hosting is providing WordPress optimized hosting. So you can assure that you will get the best performance for WordPress websites. Also, we are providing 99.9% uptime backed up by service level agreement. Therefore you don't have to be afraid that your site will be down.
2. Support
Hosting support is one of the main factors you have to consider while selecting your hosting provider. Our technical team lives and breath WordPress every day. Also, we are providing 24/7/365  superior support. So whatever issue you may face, raise a ticket and out techs will there to help you out.
3. Storage
Storage is another factor you should consider while selecting WordPress hosting. Aspiration Hosting uses SSD storage which is the fastest storage drive available today. So, you can ensure that your site will load much faster.
4. Security
We take WordPress security seriously at Aspiration Hosting and have implemented many active steps to prevent malware attacks. We have included virus and malware detection system with our hosting packages. Also, our Malnet and ClamAV on all of our servers will prevent bad scripts and malware.
5. One click installation
You can install WordPress on your hosting with just one click using Softaculous or Installatron software installers. This feature can save your valuable time and will avoid unnecessary errors. Both Softaculous and Installatron software installers are included in the cPanel server manager for free.
6. Content Delivery Network
Aspiration CDN will make sure that your website will load at any place in the world without any delay. Our CDN is spread across 6 continents and 50+ countries. Also, Aspiration CDN is included FREE for selected Cloud Web Hosting plans and our Dedicated Cloud Server.
So, when you think about WordPress hosting, think Aspiration cloud hosting. For any queries please visit Aspiration Hosting. Our sales and the Technical team are always there to help you.