Even though most of the businesses are moving into the cloud there are many misconceptions about the cloud prevailing in the society. And in this post, we are trying to break some of the cloud hosting myths.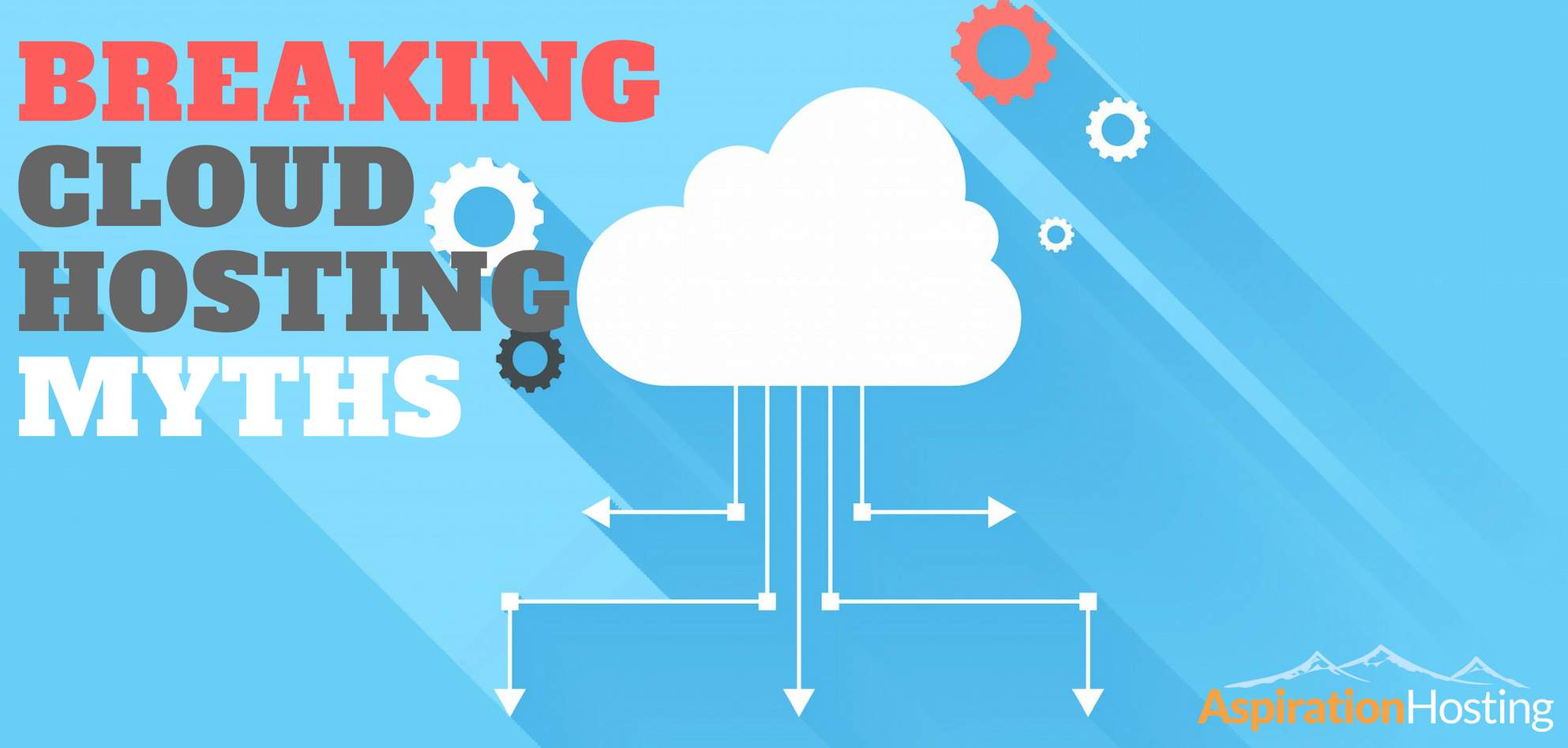 5 cloud hosting myths
1. Why choose cloud servers when I don't know how to manage them?
The number one specialty of Aspiration Hosting is that we are providing managed cloud hosting. That means you don't have to know anything about cloud hosting. Our expert techs will do all the hard work for you. So, choose Aspiration hosting and get all the benefits of cloud hosting.
2. My business is too small to move to the cloud!
A major myth is that cloud hosting is only for big businesses. But it is just a myth. All the business are now behind the cloud. Even small businesses are benefiting from it. With the cloud, you have to pay only for what you use. And it doesn't matter whether your business is small or large. So, move your business into the cloud and leverage its benefits. And best of all Aspiration Hosting uses Cloud Linux on all the servers.
3. Cloud is less secure
Accessing the data through the cloud is permission based. With Aspiration Hosting, your data is more secure than any other type of hosting. Our servers are secured with physical, logical and permission based security measures.
4. If I move to the cloud, I can't control my data!
You don't have to give up the control of your data. When the data is transmitted to a cloud, it is securely routed. Wherever the server may be, your data is your data. Cloud computing provides the loc and safe, but you will retain the key to control the cloud hosting.
5. It is hard to get support for cloud hosting
One of the major problem faced by cloud users is the support. But not with Aspiration Hosting. We are providing 24/7/365 support via our live chat and support tickets. So, you can host your website with Aspiration Hosting with 100% confidence.