Magento is a standalone eCommerce program that gives you the flexibility to choose your own hosting. Because of this business owners have the freedom to choose a company that offers the best packages along with security. Aspiration Hosting is famous for their impeccable packages and also their customer service. Now let us see the best Cloud Magento Hosting requirements.
What is Cloud Hosting?
Cloud hosting means you get a working space in a virtual or online environment. The online world is therefore created using several servers that act as a single cloud server. Think of Dropbox or Google Docs. You just log in to these sites and start using their programs. Similarly, cloud hosting allows you to set up shop online on a cloud server. The hosting company gives you a login password which allows you to connect to their server.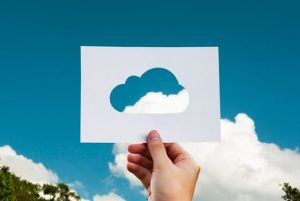 The best part of cloud hosting is that you don't need to have your server physically in the room from where you are operating your online shop. Hence you can connect via the internet and start selling from anywhere in the world.
Aspiration Cloud Hosting uses SSD drives in RAID10 arrays which are 20x faster than any other storage drive. Think of it as having a Ferrari engine under the hood. The SSD works as a cache system that saves information accessed frequently by users to help load pages faster.
In addition Aspiration Hosting also has Dedicated Cloud Servers around the world like (California or NY) US, (London) UK, Singapore and even down under in (Sydney) Australia.
What are the requirements for Cloud Magento Hosting?
Magento is an open source program for eCommerce. It comes with basic configurations which help to set up online shops easily. Because of the way Magento has been built, you can customize every part of the Magento shop. This gives each online stores a unique edge over their competitors. Therefore hosting requirements depend on a few conditions.
What Magento Edition are you using – Community or Enterprise?
How many extensions do you have or are planning to add?
Do you have a blog?
How many products are you selling?
How many orders will you get per day?
And also do you plan on using the multi-store feature of Magento?
Aspiration Hosting packages start from 5GB right up to 65GB for businesses that require more space.
Along with this LiteMage is included which is a server level Full Page Cache for Magento.
Also, all year round 24×7 support is provided via chat and ticket or email from highly qualified technical engineers.
And finally, the in-house Aspiration CDN has been created so that visitors even from Australia, South America, South Korea and Taiwan can browse your site without any issues.
If you want the best Cloud Magento Hosting, Give us a Call.