Dedicated Cloud Servers
Aspiration Hosting provides the best-dedicated cloud servers. We fully manage our cloud servers in United States, United Kingdom, Singapore and also in Australia.  You need not worry about the security and management issues of servers. We assure you both security and performance with our supporting technical team. Our team is there for you to help you at any time.
Features of Dedicated Cloud Servers
1. Fully Redundant
Our Cloud servers are fully redundant so the downtime is highly reduced. Downtime will result in business loss. We assure 99.9% uptime and also daily back up without charging any extra cost.
2. Cloud SSD storage
Cloud SSD storage helps to access the data within 0.2 milliseconds. The Cloud SSD storage ensures you the high performance and also disk I/O.
3. Dedicated Resources
Each of our cloud servers is with dedicated resources. So you can add more resources and scale up your server whenever you need.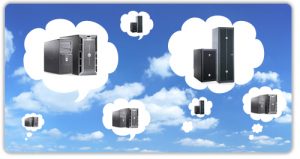 We have a range of packages that suit your business.
Cloud 4GB – The main features are 4 GB memory, 2 cores CPU, and also 100 GB Cloud SSD Storage.
Cloud 8GB – The main features are 8 GB memory, 4 cores CPU, and also 150 GB Cloud SSD Storage.
Cloud 12GB – The main features are 12 GB memory, 6 cores CPU, and also 200 GB Cloud SSD Storage.
The main features are 12 GB memory, 6 cores CPU, and also 200 GB Cloud SSD Storage.
With these all 3 packages we offer Free website transfer, Free daily backups, Free SSL certificates, Free Aspiration CDN, Free Lite Mage and also Litespeed cache.
We also offer 24*7 Technical support and Phone support. Our technical team includes engineers who are experts in solving any of servers. If you feel that our service is not up to your expectations we offer 30 days money back guarantee. We always treat our customers as kings. You can check our customer reviews. We give more importance to our customer satisfaction. No customer leaves us due to any lack of support.
Do you want to know anything more about it? We Aspiration Hosting will help you. Our team is always live to help you. Just visit our website and clear your queries through live chat.