So are you running a large business? You need a hosting solution but you don't know exactly what you need. It's ok don't worry… We Aspiration Hosting is here to help you. We offer dedicated cloud servers at United States, United Kingdom, Singapore and also at Australia.
A dedicated server is purely for your own business. A business which needs a high level of data security or steady and also high demands for server capacity can go with dedicated servers.
Benefits of Dedicated Cloud Servers
1. Fully Redundant
Aspiration Hosting provides fully redundant cloud servers so there is no downtime. We also run Daily Backups without any extra charge so all your data is always secure. We perform this daily back up by R1Soft Server backup and an additional MYSQL Backup.
2. High Security
As we all know data security is the backbone of all business. You can believe dedicated cloud servers 100% for your data security. Greater data security can be achieved through data encryption and daily backups. File transfers are also very much secured. All your data are secure with the cloud.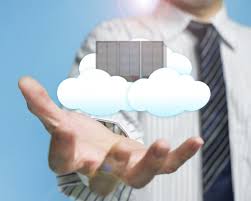 3. Cloud SSD Storage
To ensure best possible performance and disk I/O we Aspiration Hosting use lighting fast SSD coupled with our speedy 10 Gbps backend storage layer network.
4. Resources
Each Cloud Server comes with dedicated resources including Memory / RAM, CPU, and SSD Disk Space. Here it is very easy to add more resources and can scale up your cloud server when you need it.
5. Scalability
It deals with scalability, meaning they can adapt their size according to the traffic, helps to avoid downtime and also increase the mobility of your workflow. So through cloud servers, your workflow will be more productive.
6. Monitoring and Support
We provide a complete server management. And also we are responsible for all server administration matters. You need not worry about any server management or security issues, we will handle everything for you. You just need the knowledge to handle shared hosting account. We will not provide you with root access to your cloud server for ensuring maximum security. You can contact us if you need to make any changes in root level. Our technical team will be always with you for any help at any time.
Still in a confusion. For more details please visit us. We have the well experienced technical team with 24/7 topnotch support.