Before you choose your hosting, you should set the goals of your business and identify your hosting needs. Always consider for long-term goals. Otherwise, a significant level of growth could force you into a costly migration to maintain service levels. If you can identify your website hosting needs, then nobody can mislead you while you are going to choose a plan.
Hosting Needs
When you shop around for hosting, different plans will be available for you. Before choosing you should know clearly about each plan and also the needs of your company. At the very least, you should know about the traffic you are expecting to your website. So you can make a decision according to your hosting needs.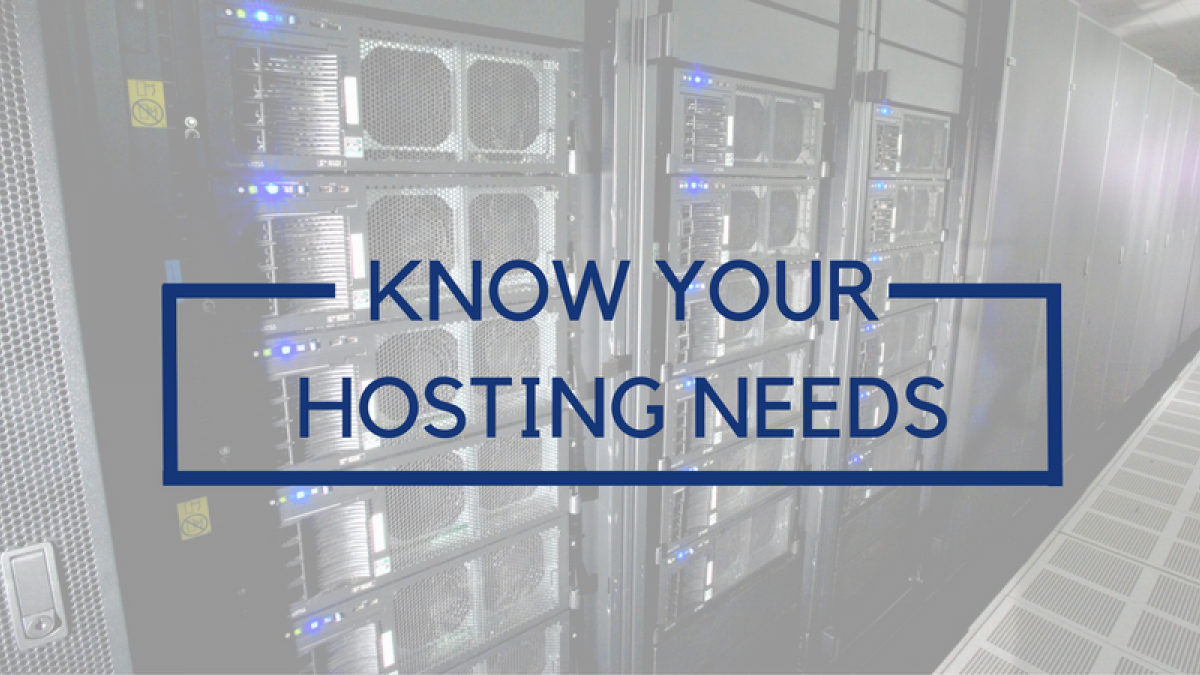 Web hosting companies typically offer one or more different types of hosting plans. The plans are based on the technology or servers they operate and the infrastructure. Even they also consider for the audiences, they intend to serve.
For example, some of the web hosting companies provide dedicated and private hosting plans. They are for massive enterprises with expansive website needs.
This level of website hosting won't share the servers with anyone. Hence, the activity and traffic to other sites will never impact your own performance. That means the performance is consistent. The main problem with this hosting is its cost. Also, you'll need a much higher level of technical knowledge.
Aspiration Hosting comes with different hosting plans that suit for small to large sized business. Our technical support is always available through Helpdesk and Live Chat. We guarantee a 99.9% network-wide uptime and we back it with a Service Level Agreement. We will issue you with a full refund of your hosting fee if you are unsatisfied within the first 30 days. Aspiration Hosting has thousands of happy clients with many positive reviews around the web.Reach us to know more about hosting