Magento is an eCommerce program that allows users to setup an online store. Customizing using theme and also extensions makes the store unique from competitors. However the one thing that is synonymous with all eCommerce stores is the monetary transactions. Most businesses accept Visa or MasterCard credit or debit cards as mode of payments. Keeping these financial transactions safe is the number one priority for both customers and eCommerce business owners. Especially with the GDRP European law, storing card information can now become a costly business. Website payments pro hosted solution Magento allows you to accept payment while also maintaining discretion. Let's explore how this works.
What is Website Payments Pro Hosted Solution Magento
It is a method in which eCommerce business owners can accept debit or credit card payments and also PayPal payments without capturing or storing personal information of the card holder. The information for the payment is filled in an in-line PayPal website frame, thus eliminating the need to store the information in the store's memory.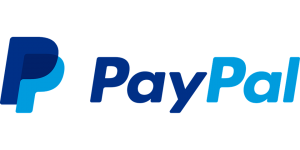 How Website Payments Pro Hosted Solution Magento Works
Buy a product
Go to checkout page
Enter your credit card or debit card details
Else your PayPal account login details
The in-line frame collects the customer's payment information back to PayPal
PayPal processes the transaction
On successful transaction, a confirmation goes back to the Magento store along with payment details
Useful for fulfillment and order tracking
One thing of importance to note however is that website payments pro hosted solution Magento depends on the country of origin. Certain government restrictions do come into force. Read the PayPal guidelines for your country to fully understand the terms and conditions.
Benefits of Website Payments Pro Hosted Solution Magento
If you sign up for a PayPal business account, you don't need a separate merchant account.
All your reports, statements and billing information is on PayPal.
View and download easily sales and transaction reports.
Authorize payments are captured for later.
You can customize your payment in-line frame page according to your store theme.
Add a virtual terminal for offline payments.
Fraud protection.
PayPal handles customer data and also accepts the risks involved.
PayPal allows Magento store owners to be PCI compliant.
In certain countries, you can take advantage of automatic fraud screening including card verification.
Aspiration Hosting has PCI compliant servers. Just ask for one when you sign up as these aren't available by default. Check out cloud hosting plans, dedicated cloud servers, and also MagePlus. Talk to our sales agents about what your Magento store needs, and let's build your store today.