Mage theme download – install Magento theme
First, we need to choose a Mage theme regarding the site objective.  However, for example: themeforest is a great open source platform to buy new themes online. Once you have chosen a theme just buy and download the setup file. Now you're ready to install Magento theme. As is you have a .zip file of a specific Mage theme. Next extract the file in your PC using winrar or any other software.
Making ftp connections
In this case, we need a good ftp client to connect to our hosting server. For example: we can use Filezilla. Now open Filezilla to setup the connection. Usually your cPanel will have all the details of the ftp connection, if you can not find the details, contact your hosting provider. Now login with ftp port using ftp username and password. Then click quick connect. However, ftp will establish a connection with your database. Filezilla will split the screen in 4 boxes. On the left side local PC root folders and sub-folders are visible. Hence on the right are the root folders of cPanel.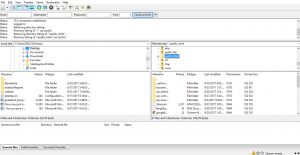 Magento theme upload
Now navigate through the local PC folders on the left. And locate the theme folder to upload. Then drag and drop the entire folder in to the Root DIR. The theme folder includes apps, js, skin, robots.txt, etc. Next you will get a success notification after the file transfer completes.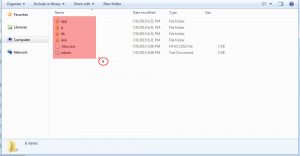 Activation – Install Magento theme
First go to the admin panel of Mage store. Now navigate and locate System >> Design.
Under the Design section on the top right find and click "Add design change."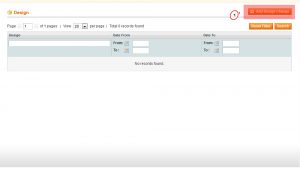 Next in the "custom design" tab chose the desired theme.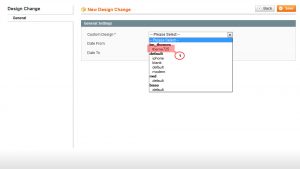 Now click the "save" button to save the changes.
Finally clear the Mage cache along with your browser cache. Now close and reopen the browser and check the changes has been made.
Our hosting provides the ultimate servers for Magento. You can also manage your files, folders & themes, and more directly using our cPanel. However we have great hosting plans as low as $9.99/month. Learn more about our advanced technologies. Also feel free to contact us for support related to installing Magento themes.
Mehedi Hossain Chowdhury for Aspiration Hosting