In the first place is Magento, the best way to build your e-commerce business. If you are not confident about others to take care of your online business. Then you should look for online tutorials on both Magento backend and frontend to learn how to manage your website. Hence, with the help of an internet connection, you can access a great source of information. For beginners and advanced users, the online tutorials are made with ideal minimum time and money commitment.
As long as we have an internet connection it is nothing but a search to reach anything you want to know. But remember the regardless of your expertise in Magento you need to have a great host to come live on the internet. Because of slow sites, downsides, and crushed sites we might lose some potential customers. 

However, our dedicated Magento Hosting ensures 100% uptime with premium development services. Because we are providing dedicated Magento hosting service including SSD cloud storage, AspirationCDN and full development and application support for Magento. Hence in a very affordable 9.99 Usd per month price tag. 

For Aspiration Hosting – Mehedi Hossain Chowdhury 
Today we are going to discuss some online courses where you can learn about Magento backend and Frontend in details.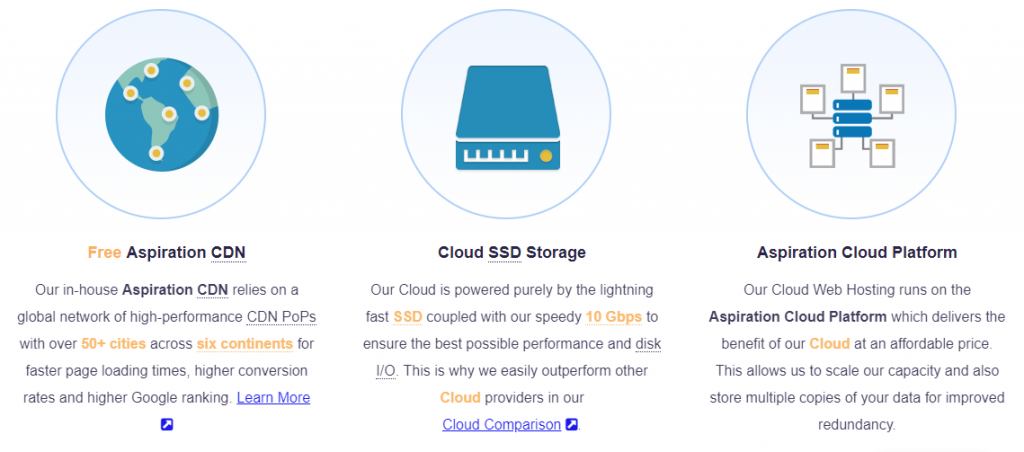 Free Tutorials
Magento Backend & Frontend Tutorial:  01 – Level Up Tutorials
For Magento beginners, one of the top resources is provided by Level Up tutorials. It is a site which is free to use and contains over 69 videos tutorials to show you the basics of Magento backend and Frontend. Furthermore, it will guide you to every step on how to build and manage a Magento site. Hence, you can search for tutorials like "How to Install Magento" and etc.
Magento Backend & Frontend Tutorial:  02 – Tutorial Magento
In the second place, we got Tutorial Magento where the site offers free written tutorials on Magento. There you can learn how to add a Hello World module to their site. Thus if you want to learn the basics of it then go for the Tutorials for Beginners tab to go through 12+ pages of tutorials provided for the beginners. Although if you are stuck at something and looking for answers, then you can look for the answers in this site.
Magento Backend & Frontend Tutorial:  03 – YouTube
On the other hand, YouTube is the best way to learn about anything nowadays. It consists of many Magento tutorials to help you to get started with both Magento backend & Frontend. Although you should always sort videos by most views, as it contains more useful information.
Hence check out Jarek Franck's popular video "Install Magento and start an online store within an hour!" to know the basics of both Magento backend and Frontend.
Magento Backend & Frontend Tutorial:  04 – Aspiration Hosting
If you're about to begin a Magento development course( Magento Backend, Front End, Customisation, theme development etc.) for business purpose or for maintaining your e-commerce store as an expert, our blog can be a good source to get taught in Magento. Since we're providing Magento Hosting in Aspiration with a promise of all development support. As a result, Aspiration is maintaining a regular blog on Magento where you can read the latest updates and skills on Magento. However, you can read the articles free of any cost as a guest, No sign up is required !!!
Not Free Tutorials
Magento Backend & Frontend Tutorial:  05 – Tuts+
To begin with, you can either view their tutorials for free or also sign up for Tuts+ for $15 a month and access every tutorial they have. Remember if you are looking for free online tutorials you won't be able to get access to every tutorial both about Magento backend & Frontend. Some of the free written tutorials include "A Comprehensive Approach to Magento SEO: The Basics" and many more.
However, take advantage of the Magento Fundamentals courses if you spend $15 a month. Particularly this course offers Magento developers to teach and contains six different chapters.
Magento Backend & Frontend Tutorial:  06 – Udemy
To summarize if you want to learn courses online then you can go for Udemy. Where you have to pay for the courses you want to select from the wide range of subjects. In comparison to other sites, they do have a small number of Magento video tutorials. But Udemy is a great option to gain information about other platforms. You have to pay per course where the cost of each course varies. For an example, you have to pay $9 for the course called "Introduction to Magento Community Edition For Beginners." Before you pay for it you must look for the reviews to check whether the course is worth it or not.
Magento Backend & Frontend Tutorial:  07 – Magento U
Subsequently, for both beginner and advanced learners, Magento U offers courses. For an example, you can check their free eight-hour course "E-commerce with Magento" to get an idea about their course. This course will help you to move on from your current platform to Magento and are new to the e-commerce program. Thus if you have decided to pay $119 for the "Merchant Track" course you will learn everything about Magento. You will be able to design a store with the help of Magento from the beginning.
More Sites for Advanced Users
Yireo – This website suits advanced users as it contains a ton of Magento tutorials.
Tutorials point – It offers several pages of written Magento tutorials for the users who are used to work with Magento backend.
Fromdev.com – has a small amount of free written Magento tutorials. However, you can see "How to Set-up Multiple Magento Web Stores" in their site.
BeIVG.com Certification Videos – It is an extension company of Magento that produces tutorials for developers. Where they answer advanced questions that come in Magento certification exam.
In conclusion, all these sites will help you to gain knowledge about Magento which is the most popular e-commerce platform now. If you want to go for the free courses and you are a beginner then you can go through the sites which we have mentioned at the beginning of this article in the section "Free Tutorials".
Whereas if you want to go through Magento backend & Frontend in depth, you can go for the sites from "Not Free Tutorials". Or "More sites for advanced users" to have a deeper understanding of Magento backend & Frontend.