eCommerce is a booming economy with more and more people shopping online. In fact according to a recent research there are more than 48,000 new Magento shops from last year. Along with this, new reports suggest there is an increase in shoppers using their mobile devices. Which means security is of the utmost importance. Since last year, SSL certificates are no longer an option for Magento eCommerce store. Let's look at why.
Magento eCommerce store security
Magento is an eCommerce program which allows users to create an online store easily. It even has a free version called Community or Open Source.
Magento however comes without any hosting packages. Most owners welcome this however as it gives them a chance to shop around. Aspiration Hosting has both cloud hosting plans as well as dedicated cloud servers.
Once the store is operational, the next thing that concerns owners as well as potential customers is security. Shoppers pay either via PayPal, bank account or credit cards. The store saves this information in the database.
SSL certificates role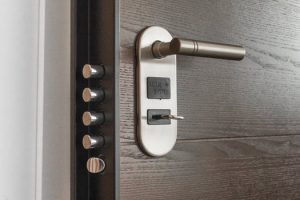 SSL certificates play a crucial role in security for a Magento eCommerce store. The information that is passed between the server and the browser is secured using SSL. In other words, think of SSL like a fingerprint scan before the door opens. There are some free SSL certificates like Let's Encrypt, but they offer the least protection. They are added mostly to comply with Google's policy. Since all web sites should have this added layer of security.
There are plenty of companies that offer this layer of security. For example Rapid SSL, Geo Trust and the high end SSL from Symantec Secure Site.
Need SSL certificates? Aspiration Hosting has plenty of options from different vendors. Connect with us and find out which SSL certificate fits your online store.