We visit different websites on a regular basis.  Hence we see thousands of products in eStores. Generally there are few products which are special and means to attract the client's attention. As we've also seen marketers use many strategies over time. So, the Magento Featured Products are a similar kind of strategy to market any specific product online. Further, there are other terms such as Best Selling, Most Recent & Sale etc. However the term Magento Featured Products is used to guide clients for making discussion over different products with ease. It's tested by online marketers that people more likely buy the highlighted products among the huge number of goods.
 Today the visual representation becomes a huge factor for any online store to be successful.  Hence, the experts say, "One image is similar to thousands of words". And we all know, Magento is an online eCommerce platform. In terms of product marketing, a good responsive website can play an important role. Next a good, dedicated and speedy hosting plan is a must for a responsive website. Our hosting has cloud SSD storage and comes with LiteMageCache for high speed loading. Also premium services like Aspiration CDN service and dedicated Mage server. Now, forget about downtime with 99.99% uptime and Free SSL certificates ensures safe online transactions. However our basic hosting plan begins from $9.99 per month. Tanzia Farin Chy for Aspiration Hosting
Step 1: Setting Attribute Properties – Magento Featured Products
Here we will create an attribute for setting up Magento Featured Products. So, set the default values for Magento Featured products .
Note: Give a unique Attribute Code & No as Default Value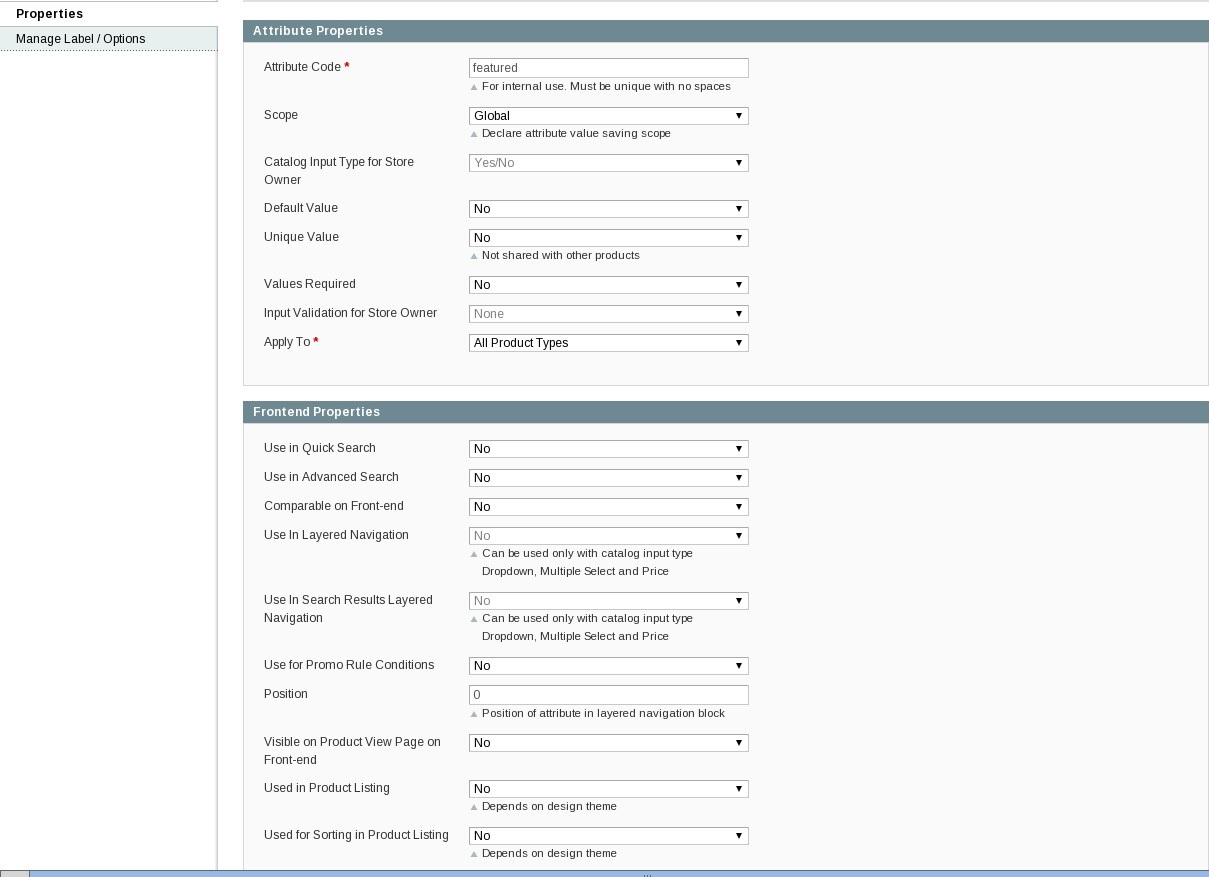 Step 2: Setting FrontEnd properties – Magento Featured Products
Next change the following properties to "Yes" from the dropdown list. Except the mentioned properties all properties will remain the same as default.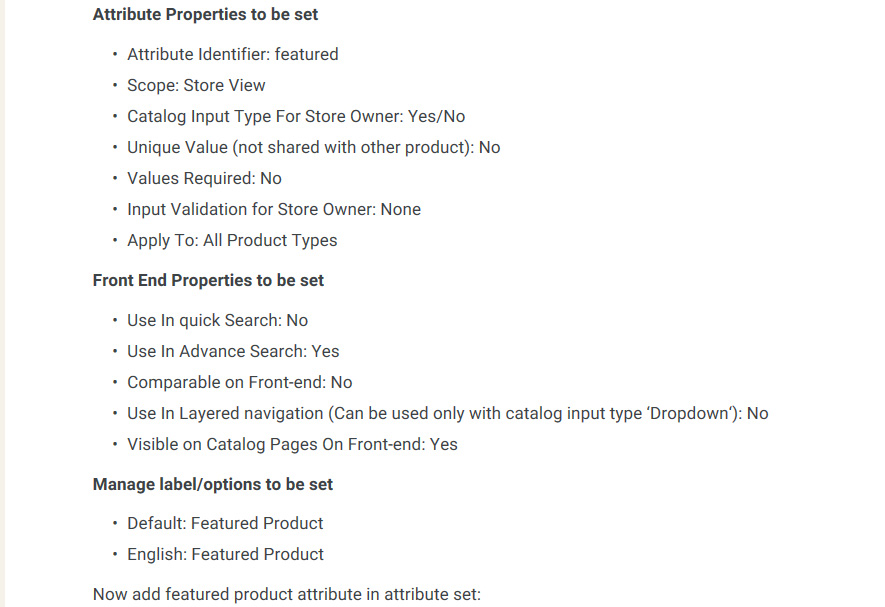 Or you may set up the values as per your site requirement. Further steps are in Part 2.
Currently Viewing Part 1 | Go to Part 2 | Go to Part 3