Magento is a program that doesn't offer any hosting service. Thus this means most Magento users are always on the lookout for great hosts. However while searching for the perfect hosting plan, many Mage users fall prey to bad advice regarding Magento hosts. Let's look at 10 worst advice you might have heard about Magento.
10 Worst Advice about Magento Hosts
1. Shared and also Free hosting is enough
2. Cache isn't always needed for Magento stores
3. SSD storage drives maybe the latest but aren't that good
4. Also Content Network Delivery is a myth
5. Servers don't need to be optimized for Magento
6. Up time guarantees shouldn't be relied upon
7. Also daily backup isn't necessary if you are careful
8. Virus and Malware problems arise from the servers
9. 24×7 customer support is just advertisement
10. And the best worst advice – Managed Magento Hosting is expensive
Stop listening to Bad Advice!
Feel the Difference with Aspiration Hosting – your Magento Partner.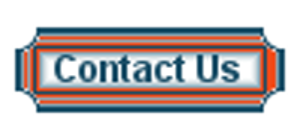 10 Debunk Worst Advices about Magento Hosts
1. Cloud Hosting is the industry best where hosting is concerned. This is especially true for Magento stores as it provides similar flexibility like the program itself. Check out our cloud hosting plans and also dedicated cloud servers.
2. Cache is one of the easiest way to speed up your Magento store. Aspiration Hosting includes LiteMage, which is 3 times better than Varnish.
3. SSD storage drives are 20 times faster than anything else in the market.
4. Content Network Delivery speeds up page loads, making both your customer and Google happier. We have more than 50+ relay servers world wide.
5. Optimized hosting servers help speed Mage stores.
6. Up time guarantees with SLA should be taken seriously.
7. Daily backup is absolutely necessary to prevent hair pulling episodes later on.
8. Virus and Malware scans is both the responsibility of the host and you.
9. Also 24×7 customer support by Aspiration Hosting is a true and tested experience.
10. And finally Managed Magento Hosting is an affordable way to sell. Aspiration Hosting introduces MagePlus Online – the all in one hosting plan.