MagePlus is a fully hosted Magento based eCommerce solution. You can start your eCommerce store in just one day with MagePlus. So, let's see some of the features which make MagePlus the best hosted eCommerce solution.
MagePlus –  best hosted eCommerce solution?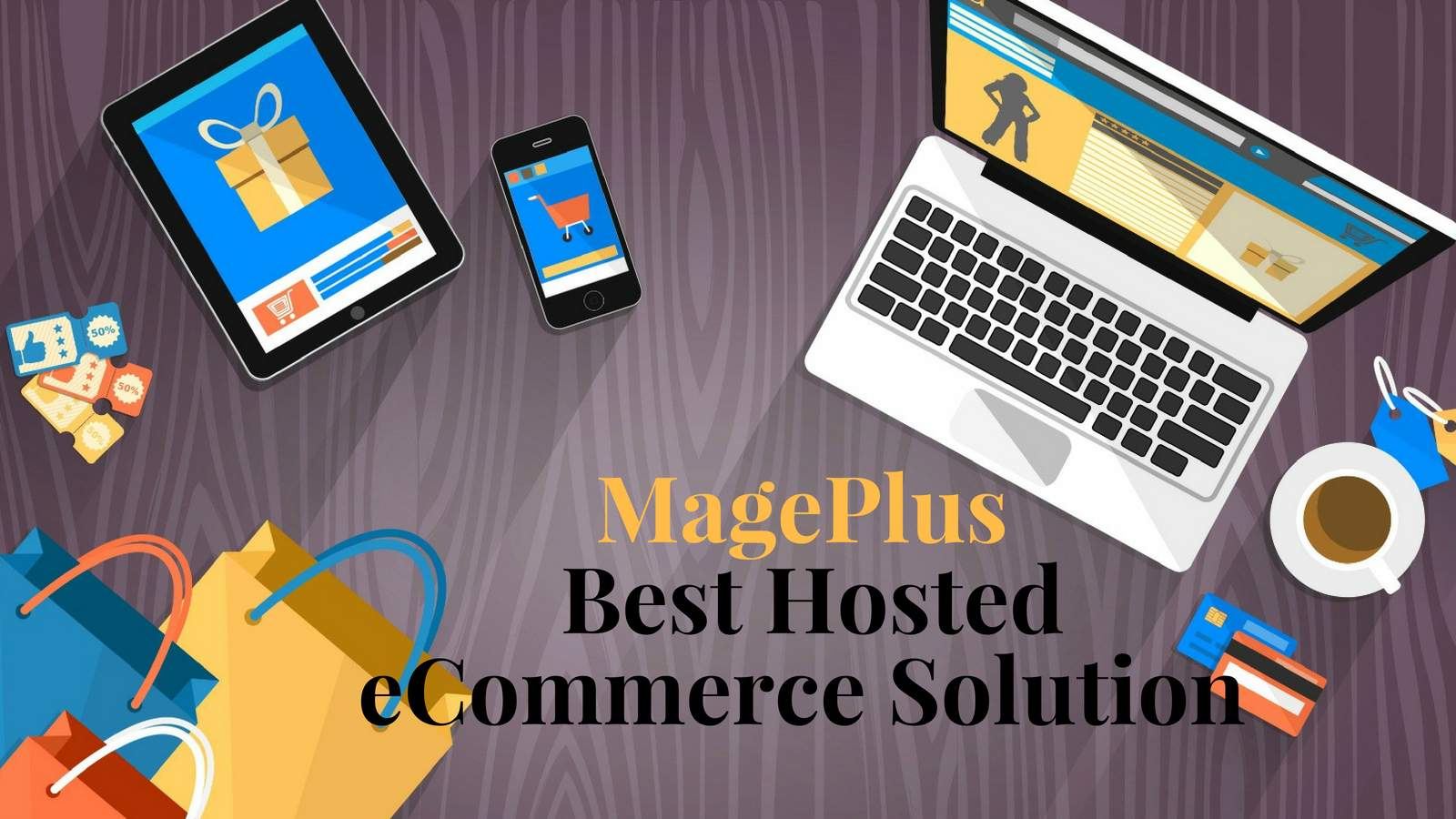 MagePlus is running based on the best eCommerce software available today – Magento. Therefore, with MagePlus, get all the features of a hosted Magento store at an affordable rate.
All the MagePlus stores are hosted on the ultra-fast Aspiration Hosting servers. Our servers are optimized for Magento. Therefore you can ensure that your online store will load super fast.
You don't have to install and configure the store yourself. Our experienced techs will install and configure your site with the theme you prefer in just one day for free. So, without wasting time, you can start selling.
MagePlus is providing more features with least cost when compared to its competitors. Some of the cool features MagePlus offering are,
Unlimited staff accounts
Bandwidth unlimited
Unlimited specials and discounts
FTP access
Unlimited gift certificates
We are providing 24/7 support via phone, email, or chat. So, whenever you encounter any issue, just contact our support and we will sort out the problem for you.
We are providing quarterly upgrades to all the MagePlus stores. Therefore your store will be up to date with the latest security patches.
We are providing 3 plans to meet all your business requirements. If you are a startup or an eCommerce beginner, the basic plan will suits you most. Those companies which are selling around 300 orders per month can opt for the standard plan. Also, companies which are planning to scale their business can look for the advanced plan.
If you are looking for the most flexible SaaS, eCommerce platform to launch your eCommerce store, then the answer is MagePlus. So, get your MagePlus store right now.
Now, you can start your MagePlus store in just one day with 1$ for the first month.