MagePlus is a Magento hosted eCommerce solution which will help you to launch your eCommerce store in just one day. MagePlus is powered by the eCommerce platform market leader – Magento and also the best cloud hosting provided by Aspiration Hosting. So let's learn how you can increase the efficiency of eCommerce business using Mageplus stores.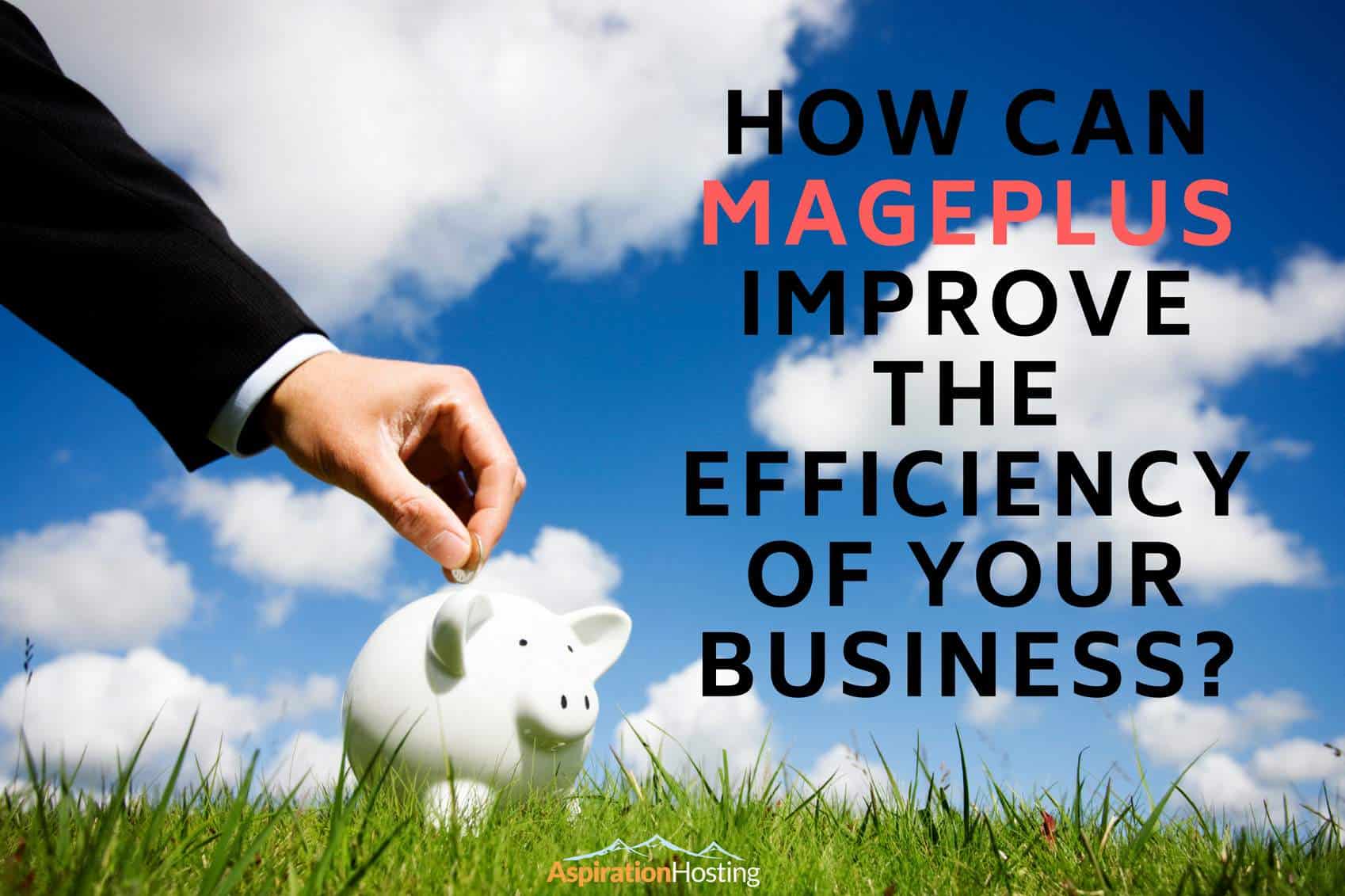 How MagePlus can increase the efficiency of eCommerce business
1. Saves time
To run any business successfully, it is important to manage your time. The major problem with the traditional eCommerce platform is that installing and also configuring the site will eat all of your precious time. But with MagePlus, you can launch your eCommerce store in just one day. Our techs will install and configure the site and themes for you. So, you can start selling soon.
2. Reduce cost
When you opt for MagePlus, we will install and configure the site for you in just one day. If you are choosing any other eCommerce platform, installation and especially configuration will cost you more money.
3. Better SEO
There are a variety of extensions available in online stores which will make your MagePlus super SEO friendly. Therefore getting in the first page rank of Google is not a difficult task with MagePlus.
4. Better site speed
There are many factors which influence the speed of a website. And the major factor is your hosting. Ultrafast SSD drives make our servers very fast. Therefore you can ensure that your site will load super fast with MagePlus.
5. Different plans for different needs
There are 3 different plans available for MagePlus which will meet all your requirements. If you are just a beginner, then the basic MagePlus package (only $29.9/month) will be best for you. Established eCommerce stores can use the standard plan which will cost only $79.99 per month. But if your business is trying to scale, then the Advanced package (cost $299.99 per month) will be the best choice for you.
Now starting MagePlus store became very easy. You can start your store with just $1 for the first month.