Let's take a discussion of MagePlus vs WooCommerce. Aspiration Hosting has recently launched a hosted solution called MagePlus which helps to build your eCommerce site in a single day. Your online business growth purely depends upon how you create and also manage your website. So choosing a best eCommerce platform is not a simple matter.  The biggest decision you have to make is about the selection of platform for selling your products. Today a lot of options are available and also it will be difficult for you to choose the platform. Here we can compare WooCommerce and MagePlus. Hope this will help you to make a decision.
First of all, MagePlus is based on Magento and WooCommerce is based on WordPress.
MagePlus vs WooCommerce
1. Themes
WooCommerce is easy to install on a WordPress site. But it won't support every theme. There are chances to get messed up if you are changing the theme of your site. But in the case of MagePlus you need not worry about such things. Since Magento is an open source you can get thousands of themes and also you can easily customize it according to your wish.
2. Maintenance
From launching your website to getting orders comes under your own responsibility. If any updates from WordPress occurs you need to do it by yourself and if you are unaware of the coding it will break your website. Or else you should get a support from a developer. WooCommerce does not provide support to the customers.
But in the case of MagePlus our Aspiration Hosting technical team will be there for you from launching your website to till the end. Our technical team includes engineers who are experts in solving Magento related issues. You will get 24*7*365 technical support.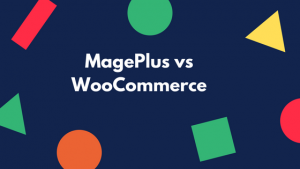 3. Functionality
If you are planning only for a small business with less number of products WordPress WooCommerce is the best option. But if you are planning for a store with thousands of products you should go for another option. Magento eCommerce site is the best option for it. Our MagePlus solution will help you to sell your products with n number of features. With MagePlus you can easily create, maintain and also manage your online store.
4. Advanced Options
WooCommerce doesn't support advanced options or functionality like other eCommerce platforms. It doesn't support multiple languages and also currencies. Also, it won't support users to set up more than one storefront. Similarly, the reporting and analytical features are also not very strong.
Start your MagePlus online store today itself.
We Aspiration Hosting is here to help you. Along with our eCommerce platform, you can also get our Aspiration Cloud Hosting.