Are you planning to do MailChimp integration in Magento 2?
MailChimp syncs your Magento customers and their order information to a MailChimp list and also it is available for free. It permits automated campaigns with product recommendations, and switch on e-commerce tracking to measure campaign ROI for Magento stores. Let's go through the steps for MailChimp integration in Magento 2.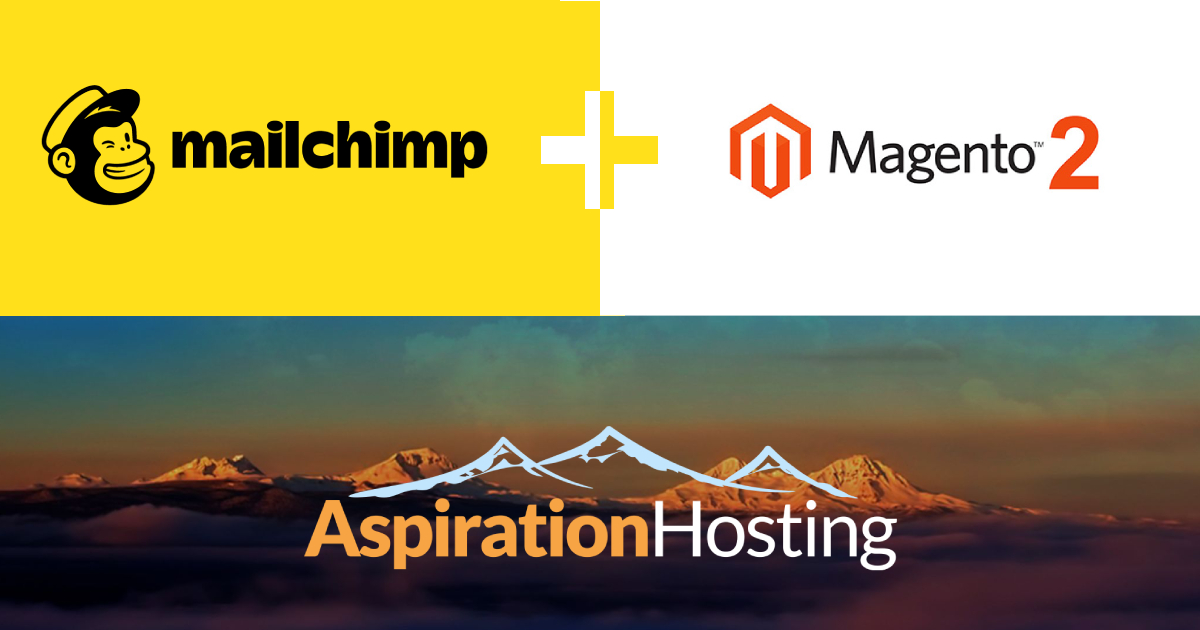 Step 1: Downloading MailChimp
Click the Edition drop-down list, choose your edition of Magento 2.
Select Magento store version under Your store version.
Click Add to Cart and Go to Checkout.
Input your Magento account credentials, and click Login.
Tap Place Order and Click Download.
On the My Downloads | Extensions page, click on Download.
Step 2: Installing MailChimp
Login to Magento 2 Admin Panel as an Administrator.
Start Component Manager from System > Webs Setup Wizard > choose System Configuration.
Tap Component Manager to continue and click on Sync.
Complete installation of your new purchase after running Component Manager.
Click here to get the details of the component manager.
Step 3: Add Your API Key
Click MailChimp and choose Configuration from Admin panel.
In MailChimp General Configuration, input your MailChimp API key in API key list (global) field.
Click Save Config.
Step 4: Creating a MailChimp Store
Click MailChimp and choose MailChimp Stores from Admin panel.
Then, click on Create New MailChimp Store.
Click the drop-down menu in the General section to choose your API key and the MailChimp list you want to sync.
Input your other store details and click Save.
Input your contact info in the Address section and click on Save.
Step 5: Connecting to Magento
Click MailChimp and choose Configuration from Admin panel.
Click the Default Config drop-down menu and choose the Magento 2 store you want to connect to your new MailChimp store, the one you just created.
In the pop-up confirm you're making changes to your MailChimp store and click OK.
Click the API Key (store view) drop-down menu and select the API key you added for your MailChimp store.
Click Save Config.
Step 6: Configuration
Click MailChimp and choose Configuration from Admin panel.
Click the Enable Two Way Sync drop-down menu and choose Yes to pass subscription status from your MailChimp account to your Magento 2 account.
Input an existing MailChimp merge tag value in the Customer Fields Mapping section and click the drop-down menu to choose a Magento customer field. This will sync your Magento customer data with the proper list field in MailChimp. To map additional fields, click Add.
Choose the Available Groups you would like to point out to customers once checked out, then enter a Group Description and Success message. In the Ecommerce Configuration section, set your preferences for the e-commerce data that's passed to MailChimp.
Enable and set your preferences for an abandoned cart email in MailChimp in the Abandoned Cart Configuration section.
Click Save Config after you are done.
You have now done MailChimp integration with your Magento 2 store. Aspiration Hosting is always happy to help you. Reach us for any help. You just relax. Let's take care of your business.