We all know that today online presence is a major factor that decides the success of your business. Most of the searches for a multitude of services or goods occur on the internet before the customers reach your shop. A mobile responsive website becomes an inevitable factor in today's business. Everyone is using a mobile phone to find a service first. Researches show that more conversions are occurring through mobiles. Hence, Mobile Optimization is an important factor for your websites success. 
Advantages of mobile optimization are:
1. Improves user experience
Visitors always want to load the websites they are searching for without any extra effort. Poor user experience will surely effect your website very badly. Your customers will not return back to you, once they are unsatisfied with your website. Therefore, you need to ensure that the appropriate mobile optimizations have been made on your website.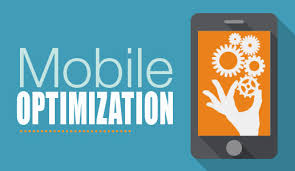 2. Website load faster
When you optimize your website for a mobile device your website will load faster. This is because when you optimize all the images on your website, it will automatically render at the correct resolutions. Similarly, the text will be generated at the correct font sizes and types.
3. Google favors Mobile Responsiveness
Google algorithm defines you about the importance of mobile responsiveness. If you are serious about improving your website traffic, then you should optimize your website for Mobile.
4. Increased conversions
We all know today everybody is using mobile phones more than than desktops. To get each and every service people are using their mobile phones. Research shows that more of the searches occur through mobile phones than on laptops or desktops. Hence, to generate more conversions on your website you should optimize your website for the mobile.
5. Better Brand Engagement
The first thing we do when we wake up in the morning is we all check our mobile phones. With billions of users using mobile every day, there is no way you can get away with not optimizing your website. 
When people are happy with their experience on mobile, they will more likely return to your website as they feel they can trust the website. They also share their experience and even your brand name with their contacts. 
We at Aspiration Hosting provide free web development assistance to our clients. Click here to know more about it.