Are you planning to launch a website? Hope you have heard about OpenCart. If you are planning to launch an eCommerce store, OpenCart is a good option for you to consider. OpenCart is a free open source eCommerce platform. It's a complete eCommerce solution that fully manages your store. It is simple to use and also so powerful that can manage multiple online stores from a single back-end. It includes a lot of features and also this is suitable for stores of any size, industry or budget. 
Let's check the more details of OpenCart
Easy to use
Like any other platforms, OpenCart is also a user-friendly platform. All the menus are straightforward. It is developed in PHP hence it can be maintained by non-programmers.
Availability of thousands of Extensions
A lot of extensions, both free and paid versions are available. You can easily customize your store according to your needs. It also supports multiple languages and currencies making it suitable for different business all around the world.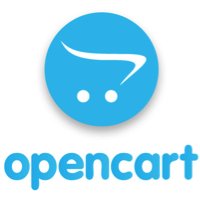 SEO Friendly
It includes a Google Analytics dashboard extension inside the admin panel which will help you to boost your site's visibility to shoppers.
Community Support
It has well-established developer communities that offer support and also advice by demand. 
Aspiration Hosting is one of the top Web hosting companies. If you would like too know more you can always contact us. We can provide you with OpenCart hosting. We are always happy to help you. Our team is working for 24/7 to support you. So just sit and relax. We will take care of your business. 
Along with our OpenCart hosting solution, we also provide free Aspiration CDN. Your visitors from any location will experience excellent loading speed with Aspiration CDN. 
Hackers generally hack websites to take advantage of the server's resources for spam runs, DDoS attacks, web shells, etc.  We provide free Patchman to protect your website.