A private cloud is a cloud architecture that is dedicated to a single organization. Have you ever think about the benefits of using Private Clouds? Every organization would like to get maximum security and Performance. The private cloud offers those features for the customers.
Benefits of Private Cloud
1. Security and Privacy
One of the important factors each client prefer is security. In case of Private cloud, you can trust them fully. Your data will be stored on a server which does not have access to any other organization. So your data will be safe in the hands of private cloud. If the servers are on-site, an internal team will be there to manage it. Similarly, if the servers are in data centres, there will be an internal team for the providers to access the servers through highly secured connections.
2. Performance
You can choose your hardware according to your cloud infrastructure. So you can customize your infrastructure according to your requirements. Therefore you can build a cloud that is purely for your own business. This will results in high performance.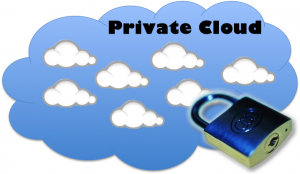 3. Efficiency
The main problem with public cloud providers is if your provider suddenly plans to stop his business then it will be a great difficulty for you to get continuity in your business. You need to transfer everything from your old provider. This may cause damage to your data as well as your business. But in the case of Private cloud, you need not worry about such things. You can have access to your cloud even though the provider left his business. You can assign a technical team or experts to solve the issues with the servers.
Another major problem is that the public cloud is not available everywhere in this world. There are still some places where we cannot access the public cloud. In these situations, you can easily make use of a private cloud.
4. Cost
Private cloud is always cost effective. We Aspiration Hosting deals with our in-house Aspiration cloud. Aspiration cloud offers redundancy and uptime with no compromise in performance.
Need any help? Aspiration Hosting is here to help you.