Every website owner needs access to fast web hosting. That's why we at Aspiration Hosting do everything to make sure that our clients enjoy a high level of website performance. Like CloudFlare, Aspiration Hosting never slows down the visitors from Australia, South America, South Korea, and also Taiwan.  CloudFlare refuses to peer with many large ISPs around the world for their free plan causing slow loading speed for website visitors on those ISPs. Our in-house Aspiration CDN relies on a global network of high-performance CDN PoPs with over 50+ cities across six continents. 
Four simple reasons to use Aspiration CDN
1. It makes the website faster!
Aspiration Hosting stores and distributes the static content of your website in its data centers around the world, regardless of your server's physical location. Therefore, the request from your visitors is routed to the closest data center ensuring the fastest loading speed. 
2. It maximizes the uptime!
You all know how  uptime effects the conversion rates. No doubt that you will lose the customers if your website experiences downtime. Aspiration Hosting guarantees 99.9 % uptime.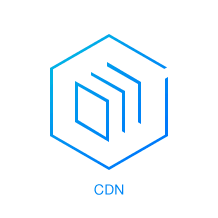 3. It provides high security and protection!
You all know the importance of website security. If your site is hacked, then the hackers will misuse your contents. Once a customer loses trust, he will never return back to you. This will even affect your business and also your companies reputation. We will protect your website against cross-site scripting, SQL injection, comment spam, bot crawlers, and also much more.
4. It's easy to activate!
We provide Free Aspiration CDN along with our Plus and Pro Cloud hosting plans and along with our Dedicated cloud servers. 
Hopefully this article helped you to know more about Aspiration CDN. You can enhance your website performance by choosing our Aspiration CDN while also, improving your conversion rates.