Today having a website for your business is not an option. If once your business starts to grow people will try to reach you through your website. So your online presence is not an option its a must. Before choosing a hosting service you should have a clear idea about your requirements and also you should check how it matches with the provider you are going to choose. You can find hundreds of option out there from local to global providers.
Tips for choosing the hosting service
1. Identify your needs
Before going to approach a service provider you should know about your needs. Otherwise, they will fool you and you will pay for unwanted resources. First think about what kind of traffic you have, how much traffic you expect etc. Always try to choose a provider who has server location near to the customers you focus for getting guaranteed uptime.
2. Security
Security to your website is the other important factor you should consider before choosing a service. Your website should be SSL certified for getting an end to end security. You should also enquire about other security methods they are using to make your data secured. Most of the hosting providers ensure you a lot of security methods to make you confident about their service.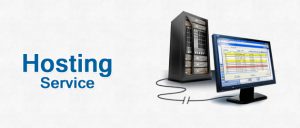 3. Upgrading methods
You can choose a small plan from their service initially. And you can upgrade to the next level if your business needs it. So you should know properly about their different plans and also about your budget. Always choose a plan that suits your requirement and budget. Need not to pay high initially. Upgrade according to your traffic grows. So before choosing a service know about all the plans, they are offering and choose accordingly.
4. Support
Always choose a service provider who offers better support. For a website chances for the occurrence of errors are high. If you are going for 24 hours online business, you should choose a provider who offers 24*7 support. Otherwise, downtime on your website will end up with the business loss.
Still in a confusion? We Aspiration Hosting will help you.