To start an online business, the first factor you need to choose is your domain. A lot of factors you should consider before choosing the domain name. Because it defines your business brand. If you are new to the online business, don't think that your domain name is set for a lifetime. It will expire when the validity period ends. So you need to renew domain before they expire. Always ensure that your domain is active and valid. 
Every website has a unique IP address. But remembering the IP address of each website is not that easy. Hence we use domains to identify the websites. Like IP address your domain name is also unique. No other websites will have the same domain name. Once you choose a domain name, it will not be available to others.
Let's see the reasons why you should renew domain before it expires
You can continue your existing domain
Your business domain name becomes your brand identification when people start to know about your business. If you are not renewing the domain, as soon as it expires it will be essentially free for anyone to take. After the domain expires, your domain name enters into a "Redemption Grace Period". You will get 30 days to reacquire your domain. If you are not still renewing it, you may permanently lose your domain.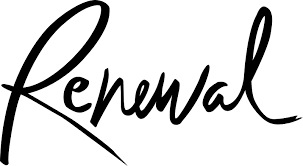 Your website will be always up
When your domain expires all the services connected to that domain will stop running. Long downtime on your website will make you a great loss in your business. You will lose the business even from your potential clients. Because customers always have a lot of choices other than yours. 
Search Engine Rankings
Your Search Engine rankings will be dropping an average of 30% after 6 hours of downtime. Hence you have to work a lot on your SEO to get back to the position. This will also result in a huge business loss.
Always try to renew your domain before it expires. Hope this article helps you to know how much serious is this. Aspiration Hosting is one of the top Web Hosting companies. We will help you to register and also renew your domains.