If you are planning to make your business a success, then of course, online presence is very important. Choosing the right web hosting service to publish your website on the worldwide web will certainly benefit your business. There are various hosting services available. It's your responsibility to find out the perfect hosting for your website.
Dedicated hosting is suitable for large businesses because of its flexibility, security, and independence available to their users.
Shared hosting is suitable for a relatively small business because of its low cost.
Cloud hosting includes the best features of both dedicated and Shared hosting and, it is also cost effective.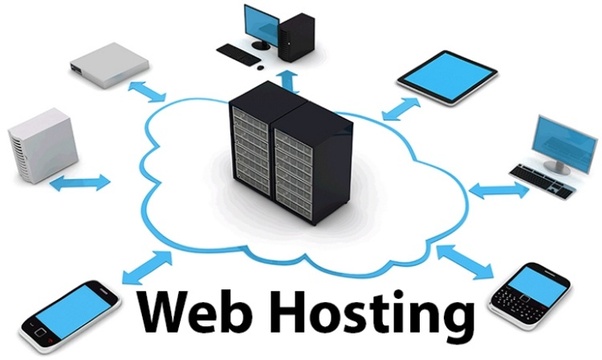 Since Cloud hosting services has become popular a lot of hosting companies started to offer this service to clients. However, the fact is you can't trust all companies, because they will make false claims and make you pay for something that you are never going to get. So before choosing a hosting company try to contact the provider directly and also try to get their customer reviews. 
Tips to consider before choosing the right web hosting service:
Discounts
Normal discounts are believable. If you get some excessive discounts, just think twice before choosing them. Beware of such discounts.
Impossible features
Certain companies offer benefits that are simply not possible. For example, some will say they will provide unlimited bandwidth. Since bandwidth requires hardware to back it, it is not possible to provide such offers without any charges. Careful with benefits that are not at all possible to provide.
Guarantee
Today almost all services provide money back guarantees. Guarantees show that providers will go to any extent to make their customers satisfied. When coming to Cloud hosting industry all companies offer a money back guarantee. But try to choose the company that provides 30 days money back guarantee. Because you want some time to set up your website and see how it runs before your guarantee period runs out!
Reviews
Read customer reviews. They may contain valuable information, but many are not true and it may be written by the company itself. Or even you can make a call directly to the company itself. 
Hope this article helps you to find the best hosting service for your website. Before you enter into an online business, make sure that you made the right decision about your web hosting service. Your hosting service decides the future of your business.
Reach us to know more about hosting services. Aspiration Hosting is always here to help you. We will provide you with 24/7 topnotch support. Our team is always happy to help you.