As we all know, the level of a security risk for online activities is increasing daily. We should give fair attention to our website to keep it safe. The best choice for securing a website is choosing an SSL (Secure Socket Layer) Certificate. The website owner should choose an SSL Certificate that meets their needs, don't go with an SSL that is cheap. The internet is a global marketplace, so anybody in this world can access your store or website. So the chances for a malware attack is also unpredictable. This SSL security with proper features will help you in securing a website or store from attackers.
For an online eCommerce site, there will be different payment gateways. In such cases, security threats will destroy your business. So never ever go for cheap security certificates preferably go for quality. Choose an SSL Certificate with best technical support. It will be better if there is a support team to help you always. We at Aspiration Hosting provide SSL Certificate with 24/7 technical support. You can reach us through Live Chat, Helpdesk or through the phone. We Aspiration Hosting comes with a different range of Certificates to suit your business. To know more, please visit our website.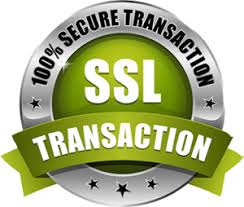 Features to consider before choosing an SSL (Secure Socket Layer) certificate provider
Support
Before choosing a provider, confirm that they have 24/7/365 support. Because any error or security threat on your website causes great loss in your business. If you are choosing a provider who doesn't offer 24 hours support and suppose you are facing any security issues during the night, you need to wait for a long time to get support. This will result in business loss.
Extended Validation
Always choose a provider who offers Extended Validation. Some providers are third party and those will be unable to provide authenticated and also extended validity. So please be careful before choosing.
Auto SSL Renewal reminder
Certain providers never provide SSL renewal instead they focus on a new purchase. Always go with a provider that offers renewal. And if there is an auto-renewal system you need not take any headaches with regards to this. Choose a provider who reminds you before it expires.
Still, have doubts? Just visit us and clear your all confusion. We at Aspiration Hosting are here to help you.