According to Symantec, the number of data breaches increases yearly. So it is very important to discuss basic security features for eCommerce website needs
After some high-profile data breaches at big companies, the public has started noticing the security of sites. News coverage brought the issue back into the public eye, which is both good and bad for eCommerce operators.
Because, informed users will use good passwords, avoid clicking fraud links and they are more aware of the dangers of the online marketplace. The downside of this is that informed users will look for unsecured sites. They won't forgive a breach and will move to your competitors if they didn't feel safe.
Since a slight security breach can affect the customer's confidence, it is very important to ensure the security of your website.
So, let's look at some of the extra security features every eCommerce website needs.
4 extra Security Features for eCommerce: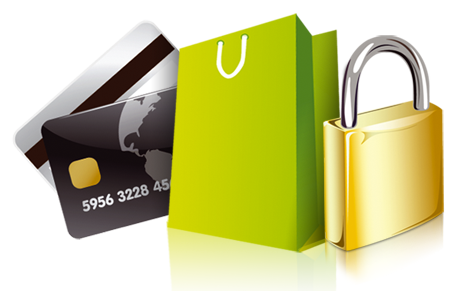 1. Upgrade your hosting
If you're hosting with Aspiration you can ignore this section ?
Why?
Because we set up our servers in such a way to provide you maximum protection. Here are some features:
Our Cloud is powered purely by the lightning fast SSD coupled with our speedy 10 Gbps to ensure the best possible performance and disk I/O.
Both free and premium SSL certificates with hosting packages.
Additional malware detection systems like patchman.
2. Use secure HTTPS hosting
One of the basic security features for eCommerce websites is HTTPS protection. Ensuring the protection of the data sent from our eCommerce website is very important.  HTTPS is the basic level of website protection you can offer your visitors. Also, HTTPS is a Google ranking factor also. To enable HTTPS on your site, you need Secure Sockets Layer (SSL) certificate.
Check SSL certificates offered by Aspiration hosting.
3. Use the latest version of your eCommerce platform.
The new versions of eCommerce platforms will contain security updates and patches which will make sure that better security is ensured.
4. Use a Content Delivery Network (CDN)
The basic purpose of CDN is to present your pages to people from the server that is closest to their physical location so that it will load much faster. But apart from that, CDN has a security aspect too. CDN can recognize patterns of malicious traffic and Malware and can protect your site from them.
Aspiration hosting offers Free Aspiration CDN with all of our plans.
Apart from these, we are providing a wide of security measures like firewalls, Malware detection systems etc…
In conclusion, you can ensure the security of your website with Aspiration Hosting. Check us out!