A U.S private company called 'Varien' developed Magento at first on March 31, 2008. Later they came with Magento 2.0 on March 31,2008. Magento is a powerful eCommerce platform. Main focus of Magento 2.0 is to improve conversion rates and smooth shipping. It also deals with overall revenue formation and high user commitment. Another main aspect is its marketing and promo tools. In addition, it also brings a product list. This helps client to select a wish list. Magento provides a shopping cart that keeps track of left items which are in the cart, and saves the information for the client's next visit. Clients who select "remember" can have the selected contents till the next time they visit your store.
Shopping Cart
Cart abandonment is one of the important factor that should be avoided in marketplace operations. Magento shopping cart consist the prevention tool called "Persistent Shopping" which will helps to reduce such abandonment. In-order to reduce the abandonment in future merchants need to record and analyze the abandoned carts. Such information deals with details of clients and the type of goods they need to purchase. This details can be made use in future by sending mails to the clients offering discounts and this will make them to return back to their given up cart.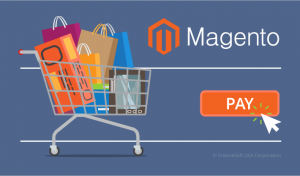 Persistent shopping is an great tool that works in two editions. One is Magento eCommerce edition and the other one is Community edition.  Magento shopping cart is easy to access from anywhere and also by using any devices. The use of persistent shopping cart helps to improve the sales by reducing the abandoned carts. The persistent shopping cart makes the registered clients to log in and a new client to create an account. For guest visitors the only way to retrieve the previous is through the persistent shopping cart.
Any queries on shopping cart, feel free to contact us.