Do you know what is SSL and also the importance of an SSL certificate..?
Secure Socket Layer is a standard security protocol for establishing encrypted links between a web server and a browser. The SSL certificate ensures that all the transmitted data between browser and web server are secured.
Most of the online shoppers are very careful and also they want their data to be safe. SSL ensures that the details like usernames, passwords as well as credit card information are not accessible to a third party. A website with web address starting with http:// is not SSL secured. In such case, the browser will send all your data in an open text. So it can be visible to all, which means your user id and also password are in an easily understandable form. Therefore anyone visiting your site and observing your traffic can easily understand your user id and password.
The site which is SSL secured will be shown like https://, If you are doing online business and you are not SSL secured then it will be easier for a hacker to take your user id and password. This will make him get access to Content Management System and it will be quite simple for him to change the WordPress login details.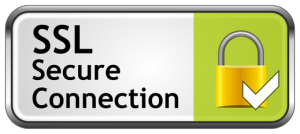 SSL security will give you a small green padlock on your website address and this is a sign of trust. Most of the visitors will leave the site if they found it is not trustworthy.
For the past few years, Google strongly recommends the use of HTTPS for making your browsing data safe. If you don't have SSL, the HTTP sites will display 'Not Secure' and this will prominently highlight in the URL bar. This is one of the factors to rank the website. Google always demands a website to be secure, fast and mobile-responsive to ensure the security. So be aware of the importance of SSL Certificate and secure your website as soon as possible. Therefore it will help to grow your business by creating a trust in your visitor's mind.
Need to compare the SSL certificates or else you want to find what type SSL certificate you need?
We Aspiration Hosting offer different range of SSL certificates to suit different business.
Let's Encrypt SSL-  We charge 0$/year and it consists Very Low Brand Recognition but with No Site Seal.
DV SSL Certificate –  We charge 19$/year and it consists Low/Medium Brand Recognition and also you will get Static / Dynamic Site Seal.
OV SSL Certificate –  We charge 129$/year and it consists High Brand Recognition and also you will get Dynamic Site Seal.
EV SSL Certificate – We charge 229$/year and it consists Highest Brand Recognition and also you will get Dynamic Site Seal.
Aspiration Hosting SSL certificate offers,
1. SNI Support
Our servers fully support SNI so you will not need a Dedicated IP to install an SSL Certificate. You can install and use multiple SSL Certificates, including Multi-Domain and Wildcard SSL Certificates without issues.
2. Easy Setup + Installation
Enjoy a hassle-free SSL setup process. Take advantage of our AutoInstall SSL  system which will allow you to go through the whole setup and installation of a DV SSL Certificate within minutes!
3. HTTP/2 Support
Our servers fully support HTTP/2 out of the box, which provides better performance over the legacy HTTP/1. You will be able to enjoy the improvements of HTTP/2 as soon as you implement HTTPS for your website.
For more details please visit us. Setting up an SSL certificate is an easy process and our technical team will help you at any point. Aspiration hosting provides 24/7 topnotch technical support.