Most of the website owners start with a shared hosting plan which is good for beginners. Shared hosting is an affordable way to get a start and grow your business. Once your business starts growing and you are getting good traffic then this shared hosting will not be enough for your website. When you get to that point, you should upgrade your hosting plan. Of course, there are a lot of reasons that degrade the performance of your site and nothing can be done with your hosting. But still, there are some signs that show you've outgrown your existing hosting plan. In such a case, you have to upgrade your plan to fix it.
 When you should upgrade your hosting plan
There are some factors show you that you have to upgrade your plan, otherwise your website performance will degrade very badly.
1. Slow Site Performance
The vital factor behind a successful website is its speed and performance. Most of the visitors expect to load a website within 2 seconds or less. If your site is slow then you need a better plan with more resources. A lot of online methods are available to check your website performance and speed. You also need to optimize your website according to Google's algorithm. Usually, if your site loads fast and  at any point if it starts to creep then you have reached your current hosting plan limits. Just check your website optimization and still not working smoothly then you have to move on to a higher hosting plan.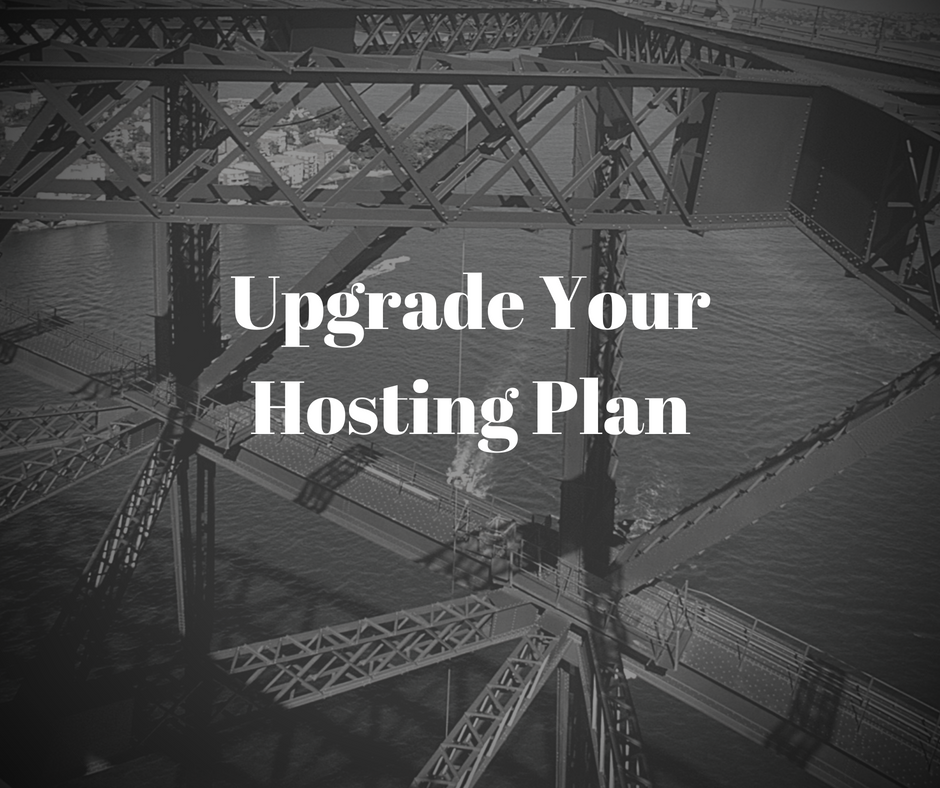 2. Not Enough Space
When you are trying to add some videos or any additional features if it shows that you are running out of space then you need to upgrade your hosting plan to next options. If you add more content or generate more user activities then you need more space.
3. Security issues
Of course, no platform will be 100% secure.  You should always take steps to protect your site from malicious content. According to your hosting plan, you can add more security features to your website. When your site starts to grow then you should need tight security measures for your business.
4. More downtime
If you are experiencing more downtime it will affect your business very badly. Mostly you will get 99.9% uptime. However, if this is what you are experiencing on your site when a hike in traffic occurs then, of course, it's the time to upgrade your hosting plan.
Aspiration Hosting is one of the top Web Hosting companies. We specialize in Magento, WordPress, WooCommerce, and Joomla.