If you still are undecided on whether you should attend a conference or event, then just look around. Technology is advancing at a breath-taking pace. And this evolution is picking up even more speed in the world of web development. As a web developer you no longer are constrained by just HTML or CSS coding. Most web developers will agree that they have skills that wouldn't have been necessary just two years back. The choice isn't whether you should attend web developer conferences and events, but when and where.
The technological revolution isn't just concentrated to the Western countries. India is one of the foremost countries with immense talent. In every niche you will find an Indian programmer. And this goes double for web developers as well. Indeed, none perhaps paved the path better than Google's very own Sundar Pichai. Now everyone either wants to be the great leader or if egos aren't checked, replace the mighty.
Advantages to Going to Web Developer Conferences or Events
Investing in your Future
It often happens that you feel you are in a rut. The same coding and design for every site you develop can take a toll on creativity. This is where web developer conferences and events help by giving you a venue to see what other possibilities there are around the world. You can easily pick up tips on UX design or how to develop WordPress sites using web builders from experts. Knowledge is never a waste, all these tips and tricks will help you develop your own skill sets. In short, going to web developer conferences or events is equal to you investing in your future success.
Getting an Out of Body Experience
Not everyone loves to shine in the limelight. If you are an introvert, attending web developer conferences or events can be an unnerving experience. However if you want to be successful, you will have to put yourself out there. Meeting the experts, asking questions, and mingling with other people in the conference is a great way to socialize and especially learn new things from them. And let's not forget mingling with fellow web developers and forging relationships both on a professional and intellectual level.
Keeping up with the Kardashians of Programming
Technology is ever evolving and for a web developer, knowing the latest trends in your field will help you beat out your competition. A good example would be the beginning of this year, when intuitive chatbots were the rage at web developer conferences. Programmers that know how to code for AI can easily create or modify the chatbot to make them behave more human. You as a web developer can bring this modern technology to potential clients, who appreciate innovation and creativity for business sites.
Shaking Hands becomes a Novel Concept
When you start a business transaction, most of the business etiquette books talk about shaking hands. At the web developer conferences and events, you too should employ this method. Shake hands with almost every interesting person at the conference. And also learn about them, who they are, what they do, where they work etc. Business cards are also really handy and definitely helps with networking.
Finding your Chai Buddies
Web developer conferences and events don't always end with a goodbye, see you next year declaration. There might be a party afterwards, organized by the conference people. This is another fantastic opportunity to meet people, talk about all the things you learned from the conference and even brag about the swag you scooped up this year. And who knows, the talks might lead to something else, friendship and future chai and coffee buddies.
Final Words of Wisdom
If your web developer conferences or events is in another city, state or even country, try to explore that place before rushing back. Take a wine tasting tour or get lost in a museum filled with art history. Being a web developer is great, but you do need inspiration. The world at large is essentially your muse. Also if possible, try to leave your work behind. This will allow you the freedom to explore every inch of the conference without worrying about some project deadline.
Now let's start digging into the web developer conferences and events to find out which ones you can't wait to attend.
40 Best Web Developer Conferences and Events:
India will have about half a billion Indian language users on the world wide web within the next three years. To give them the tools to publish content online in the language they want, Google announced the Webmaster Conference. A one-day event that will be spread across 15 Indian cities. The talks will be in Hindi, Tamil, Telegu, Marathi and Bengali and will be on how to make content accessible to the masses easily.

For web developers this is a fantastic opportunity to mingle with influencers from their own language and establish a lucrative connection for the future.
Magento is spreading even to the subcontinent of India. Meet Magento India is a conference that talks about the eCommerce market and how it is evolving. Web developers and sellers merge to hear talks from industry experts and learn about how far reaching Magento is in the world. Participants aren't usually Indians, but people from all over the world converge.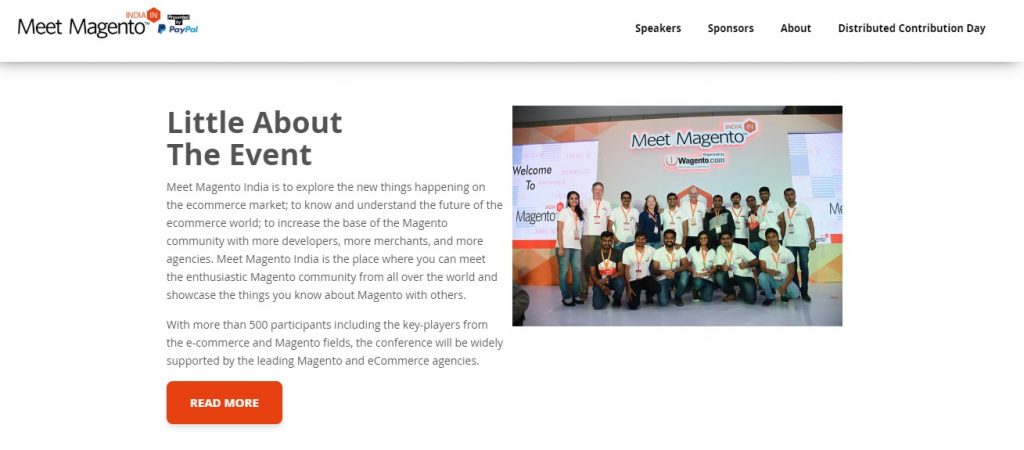 Web developers are high in demand in the eCommerce world and you can get a definite leg up in this massive, hugely successful event.
WordPress is the most popular CMS among bloggers and also business owners. You can find thousands of web developers who dedicated their expertise to only the WordPress program. WordCamps are casual conversational web developer conferences that talk about the happening trends and threats to the WordPress environment.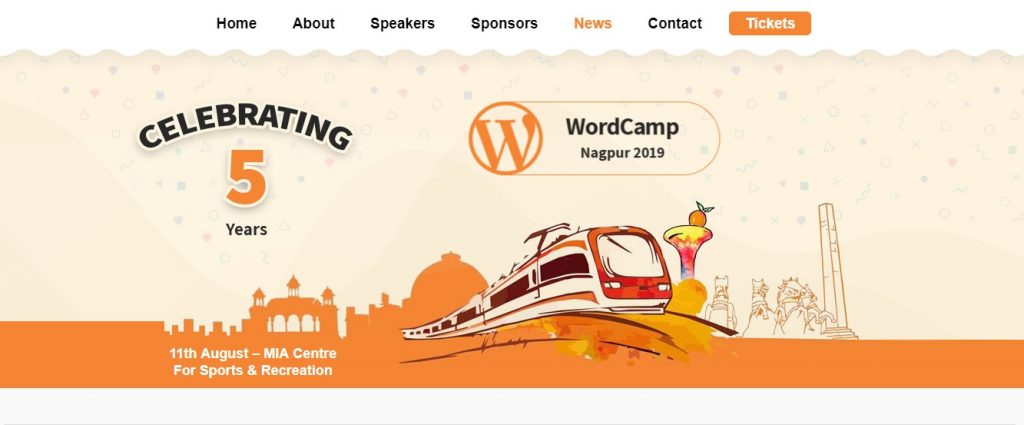 If you are love WordPress or are working on the platform, this conference is a definite not to miss event.
JavaScript was once thought of as a language that won't last. However the recent emergence of JavaScript is surprising and enlightening web developers. The libraries of JavaScript are changing the way websites are setup, making coding pages easy and convenient.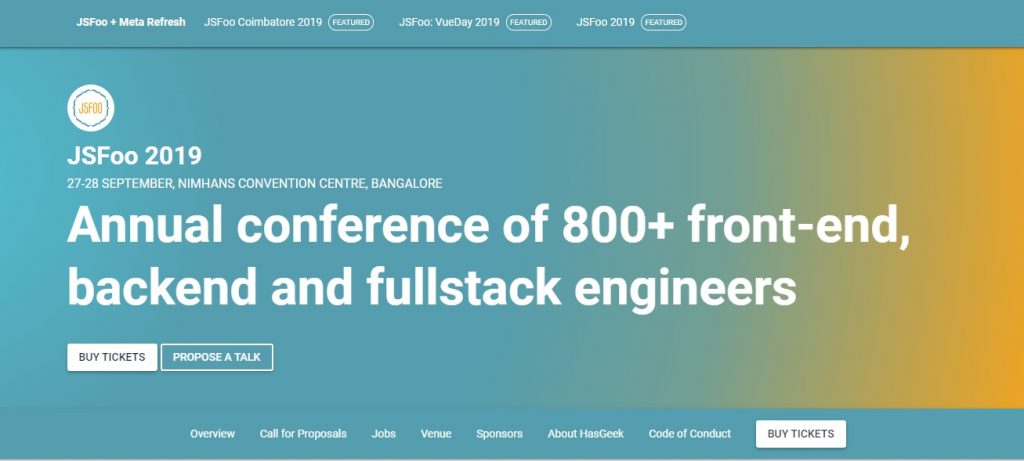 The JSFoo is the best web developer conferences of 800+ front end, back end and full stack engineers that give talks on the frameworks, architecture, alternatives for JavaScript and more.
Vue is a library of JavaScript that helps build websites and apps. The ease of usage is what makes the library much beloved. The event sets about exploring the Vue.js environment, developments and latest trends in Vue and also what web standards are in place for Vue.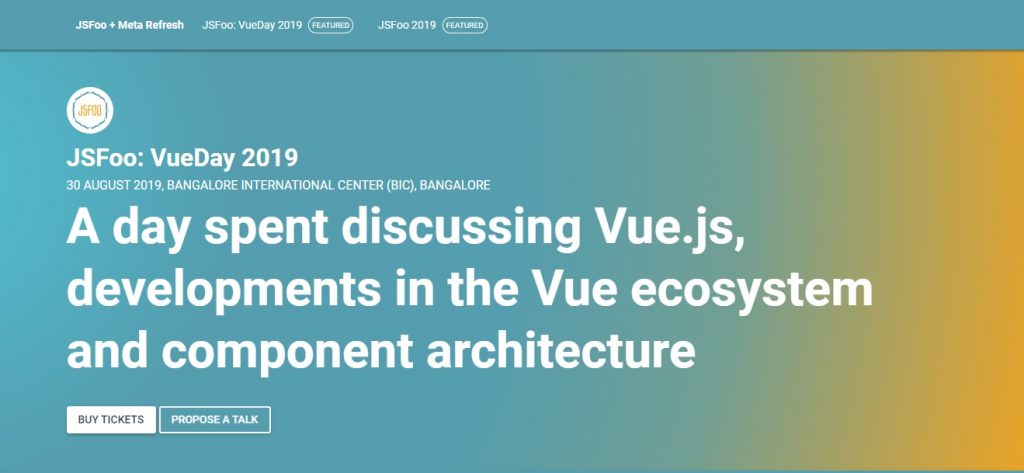 React is also a JavaScript library that is useful when building user interfaces. The one-day event will have talks on front end engineering and React and also Birds of Feather (BOF) sessions. There will even be hands on workshops for participants after the web developer conferences to help you implement ReactJS and React Native in your own development projects.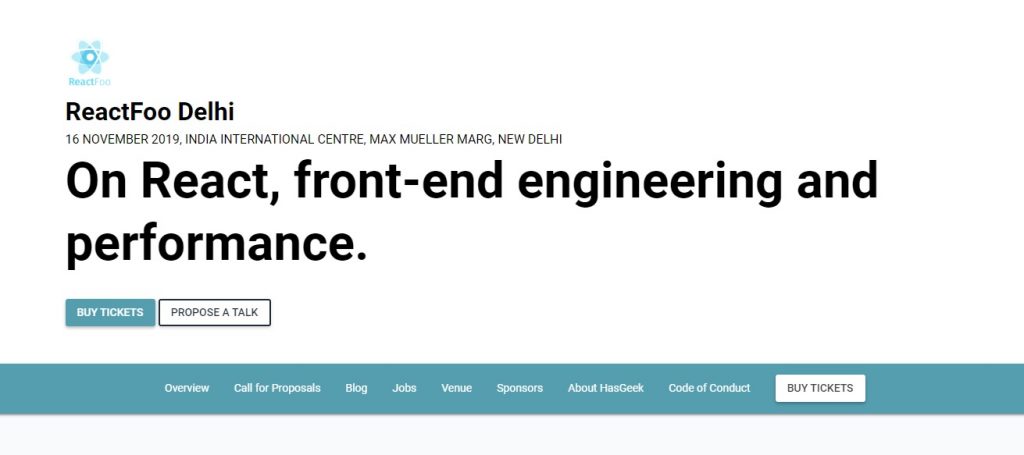 Python is the easiest programming language to learn. The syntax of the code resembles day to day language, which makes coding programs relatively easy compared to Java. PyCon India is a yearly conference by the Python community in India to promote the program.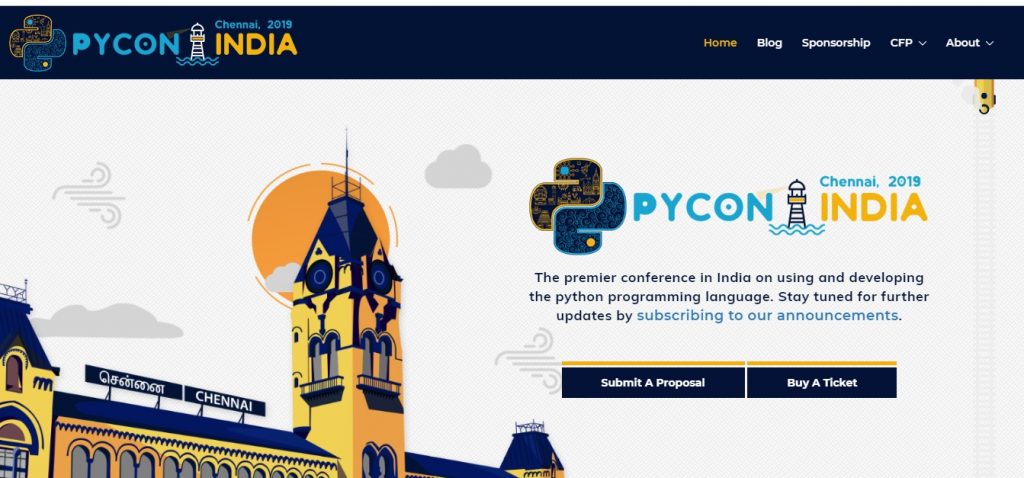 The three-day event will have talks about the latest developments in the Python world. The target audience however aren't just programmers, but also system administrators, web developers, hardware designers, and so on. It is also one of the best web developer conferences and events in India.
If you are into Drupal or have every wanted to know why Drupal is considered the only program for big businesses, then hop on over to the DrupalDrishti conference. You will get a glimpse into how Drupal and AI ties together, the Drupal CMS and also the trending web technologies.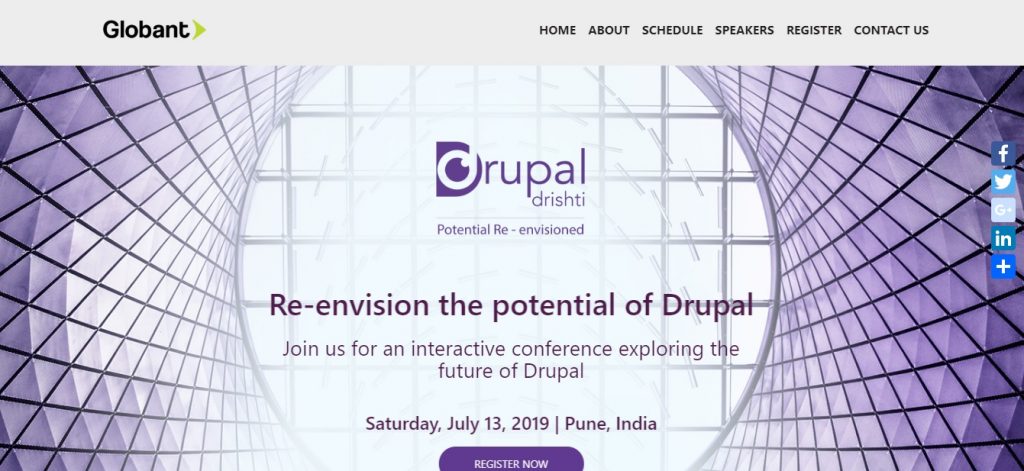 Drupal isn't an easy program to grasp, so having mastery over this complex program will definitely set you apart from other web developers.
Knowing about the different hosting environments is essential to every web developer. Most clients want your relevant insight with regards to their business. AWS from Amazon is among the top hosting services, but not many web developers are knowledgeable about the inner workings of the hosting plans.
This one-day only event will give you a much needed insight into the AWS cloud solutions. You can also pick up some very handy tips and tricks to impress your future clients.
If you haven't heard of GIDS, then you need to get yourself back to Earth from Mars. The biggest and most attended conference each year, GIDS gives you all the know-hows of what is going on in the software development world. As web developers, you understand how important it is to know what is going on in the world of software and how it impacts your field.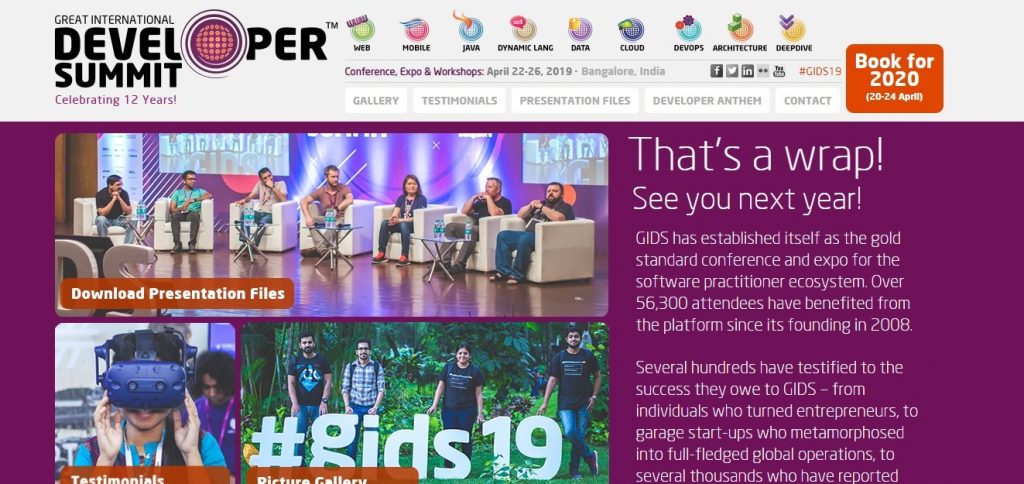 The conference usually has a host of IT experts that talk about best practices, case studies and the latest trends foreseen for the coming years.
Ruby is a dynamic open source language that has a good following in India. The Deccan Ruby Conference running for the 6th year is going to be a "Single Day, Single Track" event. You will get a chance to listen to all the new things happening in the world of Ruby.
As a web developer you might get a client that uses Ruby as a server-side alternative to PHP or Python. Knowing about the language and what it does is a useful skill to add to your already growing knowledgebase.
The name seems familiar, but you can't place it. Well PowerShell is actually part of the tiny programs you get with your Microsoft windows program. Although most underplay its usefulness. The PowerShell Conference brings forth the usefulness of this mighty program. And how it can be used to automate technologies within the Microsoft technology stack and beyond.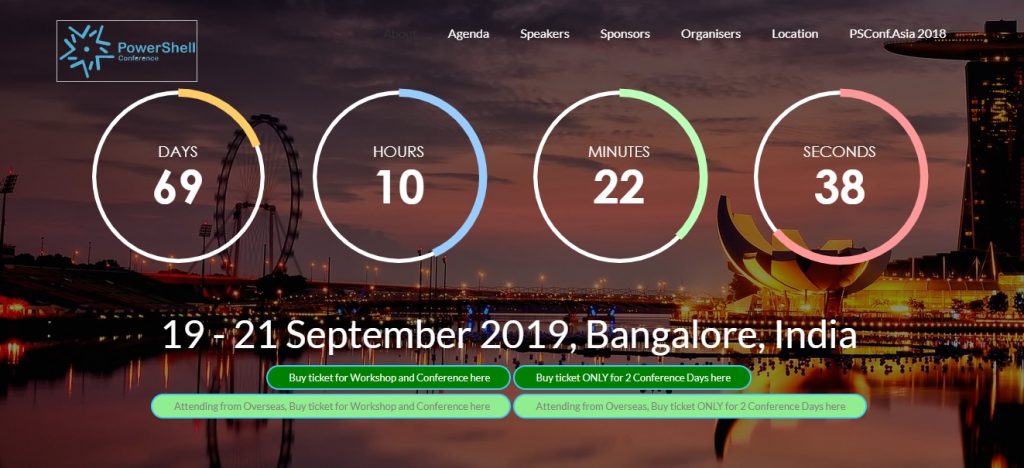 Being a web developer who has to conform to the host of their clients, learning about PowerShell might be useful as it allows you access to any cloud system, on any platform from any device.
Web developers often have to talk about domain names, which host is better and so forth. However sometimes your client might suggest domain names already in use and how they can go about purchasing the same.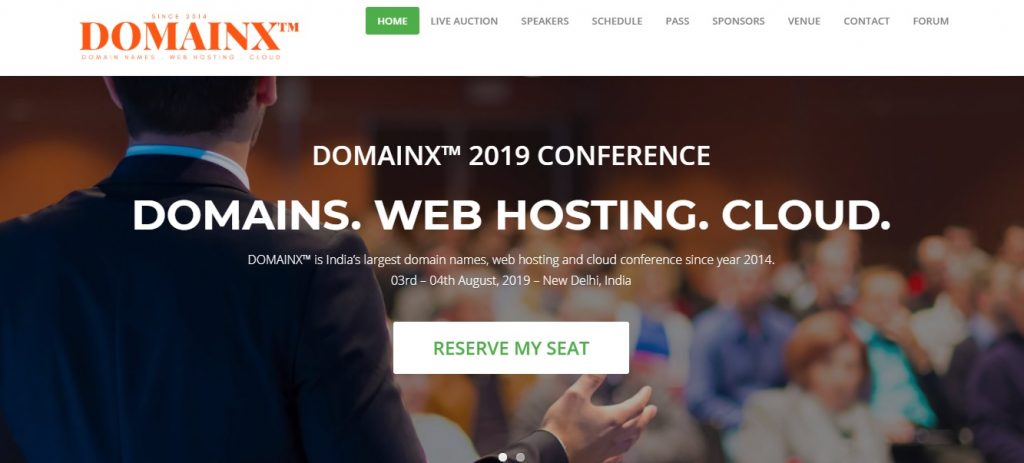 Check out DomainXTM which is India's largest domain name, web hosting and cloud conference. You will learn about domain investments to IP law and how to appraise a domain name. A totally unique conference that focuses on growing Indian domain name industry.
Free and Open Source Software Conference (FOSSCON) allows you to up your skills via expert talks, workshops and hackathons. You get the chance to show your own expertise with an open source software along with get introductions to some great projects under development in the open source scheme.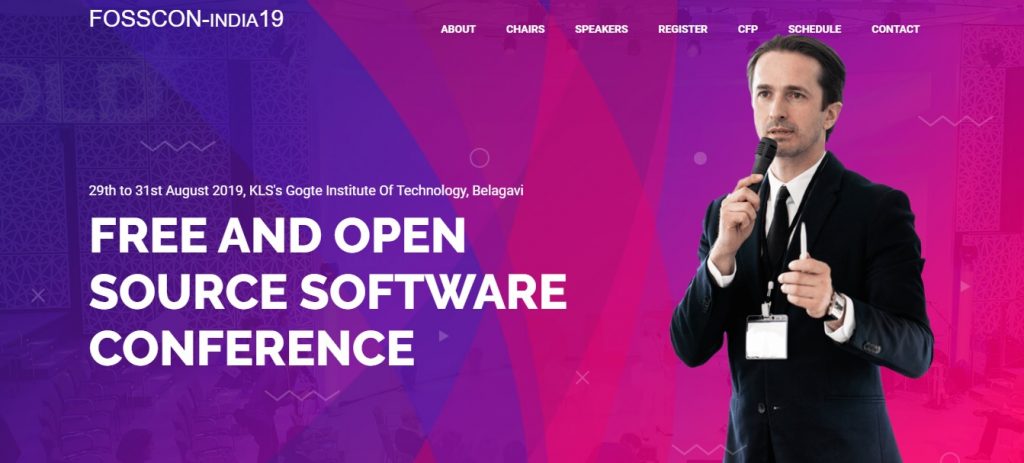 The strategy nowadays for most companies and individuals is to incorporate Artificial Intelligence and Machine Learning into their software, service or website. Web developers too aren't immune to this latest trend, with clients often asking what AI capabilities they can install on their own websites. The Anthill Inside is a single-track conference that will have round table discussions on the cost and the effectiveness of the AI and ML technologies.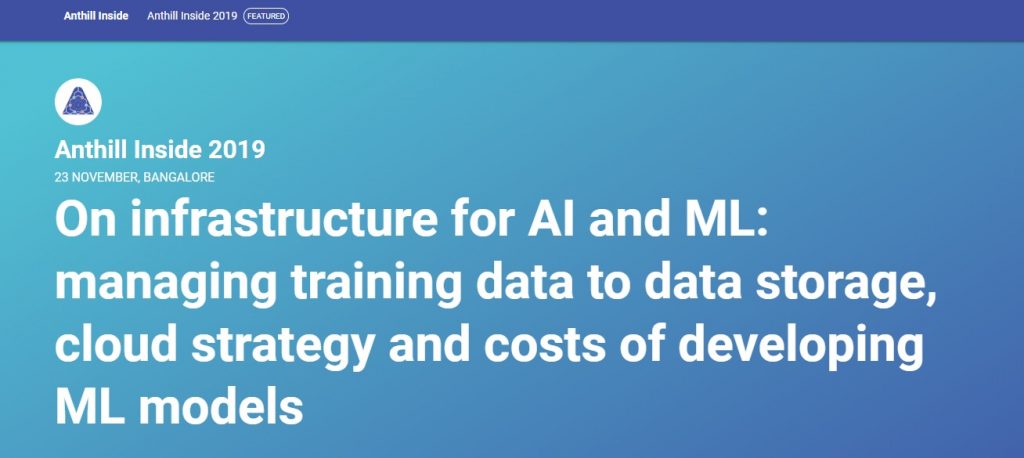 Hosting problems is often an issue that web developers have to face while designing websites. Knowing about the real-life problems around network management, cloud, infrastructure can be helpful. Rootconf is organized in different cities by HasGeek to give people a chance to learn the latest ideas and listen to innovative problem-solving approaches.
There is not a single day in which you don't hear of some form of cybercrime. From hacking bank accounts to ransomware that literary cripples businesses and takes their sites as hostage. Knowledge of cybersecurity is now of the utmost importance. Web developers might look at cybersecurity as a field quite out of their main interest, but if you can plug all the holes in a site where a hacker can enter, your skills immediately take a boost.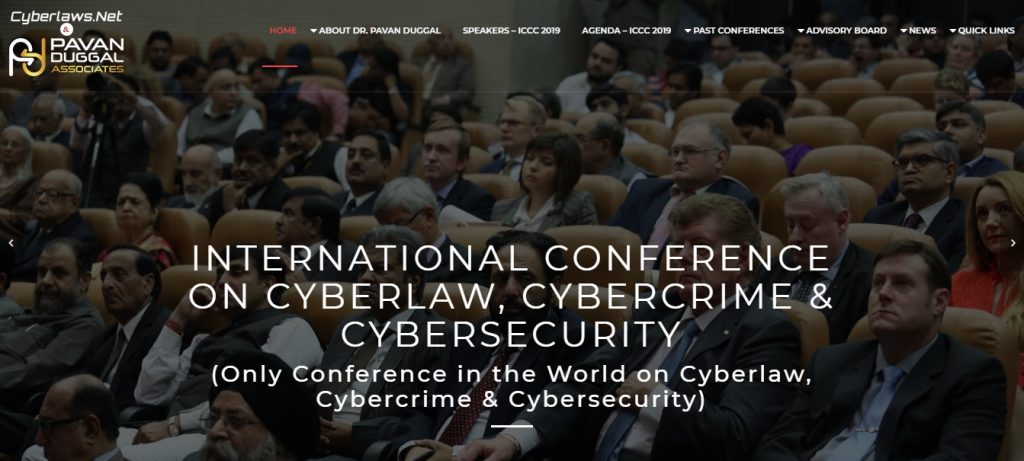 One of the main reasons to attend this conference is perhaps because of Dr. Pavan Duggal who is the leading cyber lawyer and expert in the field of cybersecurity.
Two of the biggest giants in the web developer world – Magento and WordPress are both open source. But did you know Filezilla, Gimp and Notepad++ are also open source? The impact of open source in every aspect of tech is huge. Open Source Conference is an annual event that has been running for the past 15 years. The conference brings forth all the latest trends, problems and future goals of open source in one massive conference.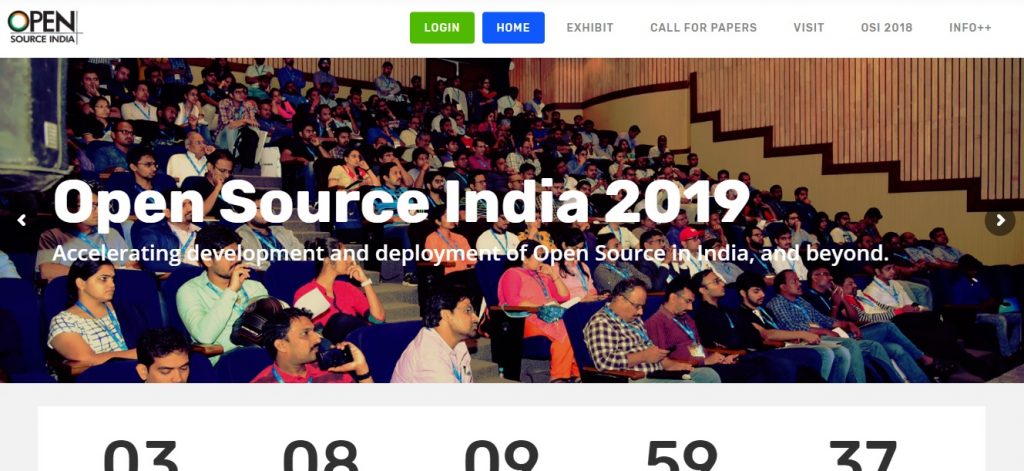 Aadhaar cards is Indian's biggest step forward. Unfortunately, the government has also faced a major backlash last year. Billions of Indians learned that their biometric data was leaked. Hakon is an event that brings together experts and individuals in the field of cyber security to ensure a completely Secure Digital India. The event has a mass following among security and network professionals, web developers and government personnel.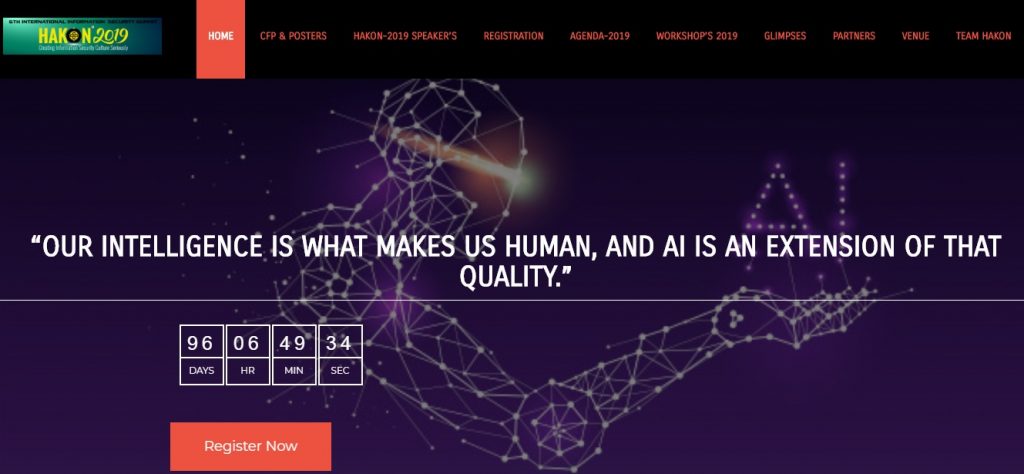 Web developers don't often come across the need for C#, however if you want to add to your skill set, learning a new programming language is ideal. The C# Corner conducts an annual conference for software professionals and developers. You get a birds eye view of how the language is used in the different projects. And also you get to meet some really great programmers who can advise you the next steps in your career.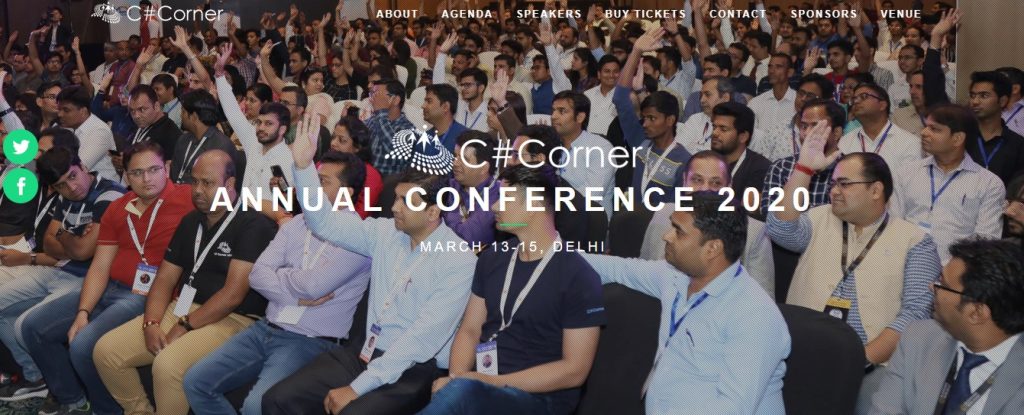 Cryptocurrency has gotten a big backward push when the RBI declared a cease and desist order to all banks last year. However as web developers, you aren't confined to the laws of just India. You could get clients that deal with bitcoin, or even a more shocking phenomenon, Facebook's Libra. For this having the knowledge of how the virtual money is mined and the inner workings of the process is helpful.
Indocrypt is the International Conference on Cryptology organized by the elite Cryptology Research Society of India. You will learn what is cryptology, the current trends and where the future lies for India with the world.
If you love Apple and always wanted to learn how to create apps for your iPhone or iPad, then Swift India is the perfect event for you. Swift is the language used to create apps for IOS systems. The event promises to highlight the latest in Apple technologies and also the best design and coding standards in the Swift platform. You can also get some very useful tips and tricks from experts and might also come under the radar of a mentor or two.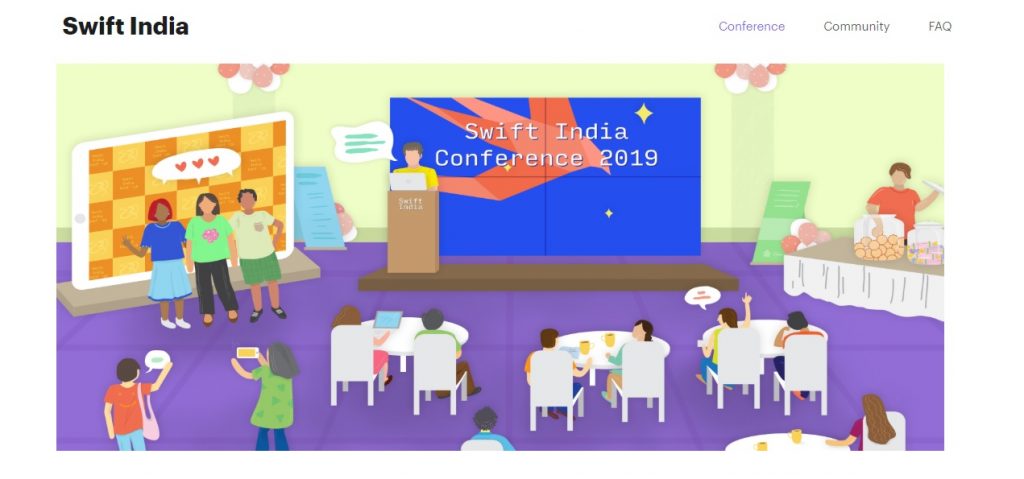 DevFests are the largest community-run developer conferences, organized in different cities around the world. The focus of the community is on building and learning about Google's technologies like Google Cloud Platform, Firebase, Android, Flutter, Machine Learning with TensorFlow and so on.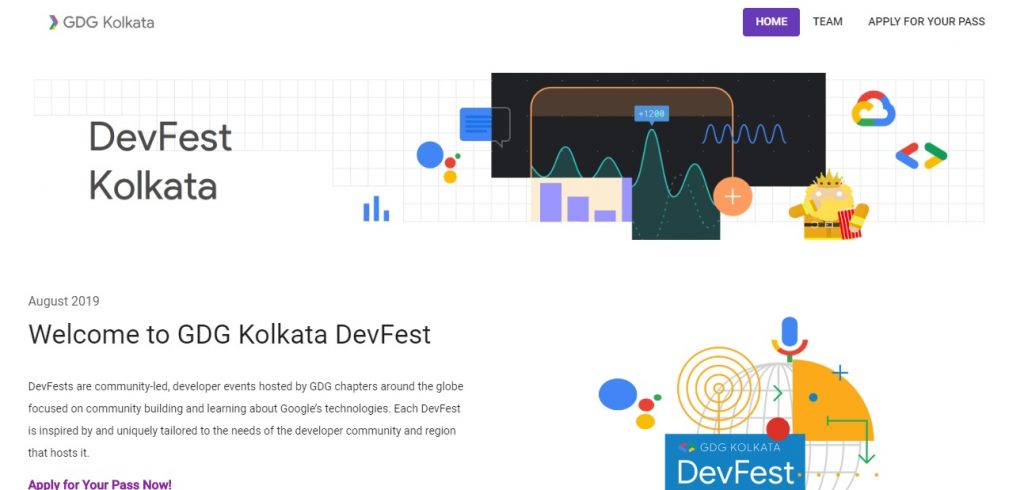 For web developers, this might seem like an area out of their league, however getting knowledge about Flutter and TensorFlow especially can be useful. Besides connecting with developers, it is also a great way to ask for advice on how to further your career. So don't miss out on web developer conferences.
Web developers are also becoming savvy business owners by matching skills to branded programs and services. The India Affiliate Summit taps into this very lucrative business and allows you to brainstorm with influencers and industry experts. Learn about the different aspects of affiliate marketing, how to make your best first impression on potential clients and also the new venues future affiliate markets are opening with technology like machine learning and AI.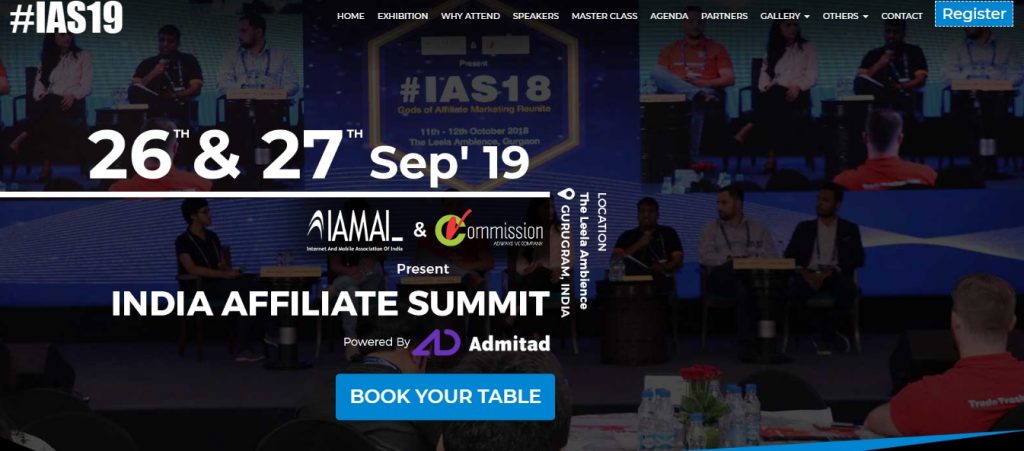 Aspiration Hosting loves innovation and entrepreneurship. This is why it recently started the very exclusive Affiliate Partner Program just for web developers.

15% lifetime commission
Easy referral system
Custom link
Tons of help and support

Partnering with the Best to Get the Best…
This is India's largest conference on Analytics and AI integration. Cypher promises to bring together the who's who of the industry, start-ups and companies. Data Science is a hot trending topic these days with every area of our life influenced by data.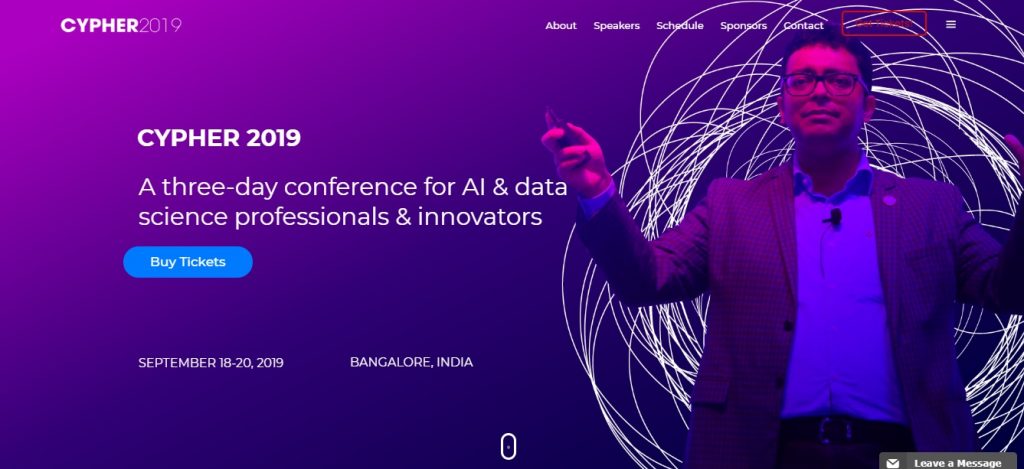 Did you know there was a direct correlation between the World Cup, how you watched the event and Data Analytics? Curious? Find the answers from the experts.
Digital Marketing is a skill web developers must possess in today's world. Your clients will most definitely be asking you on how to create customer loyalty program, brand awareness, social media integration, customer care and so on. DigiMarcon is the biggest Digital Marketing Conference and Exhibition in India where you will learn all the latest trends in the digital world and how you can use them to bring more traffic to the business website, blog or eCommerce store.
Internet of Things is set to explode the consumer world. Already we are seeing fledglings of products in the market. But IoTshow.in wants to take that to an entire new concept. Every business arena can benefit from IoT and in lieu of that the conference organizers routinely seek out developers that can design hardware components for IoT solutions.
Web developers also aren't immune to IoT, so learning more about the technology will greatly benefit in the long run.
Start-ups usually fumble in the initial years, and this is mostly due to lack of direction versus lack of ideas. This is exactly the reason why you should attend the Surge Conference. Even if you aren't yet at the start-up company stage of your career. You will get an idea how much work a start-up can be, where to find funding for your venture, how to lure venture capitalist, the in-depth presentation you need for the business plan and so forth.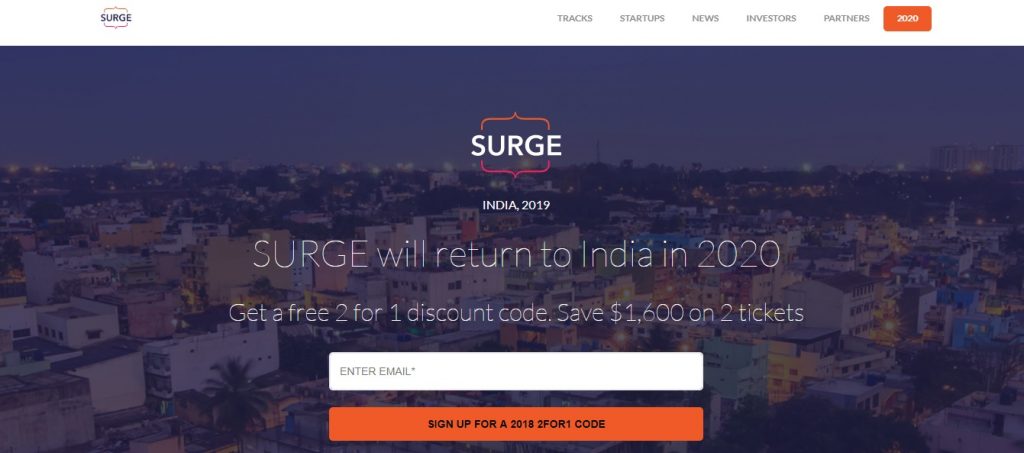 And as a bonus you will probably make some really decent start-up connections that can definitely use the talents of a web developer.
People use the Microsoft Data Platform Stack in various projects like administration, development, Analytics, Big Data and also SQL Azure. The 3-day conference aims at bringing together Microsoft Certified Masters and Microsoft Most Valuable Professionals in a one of a kind Microsoft oriented conference.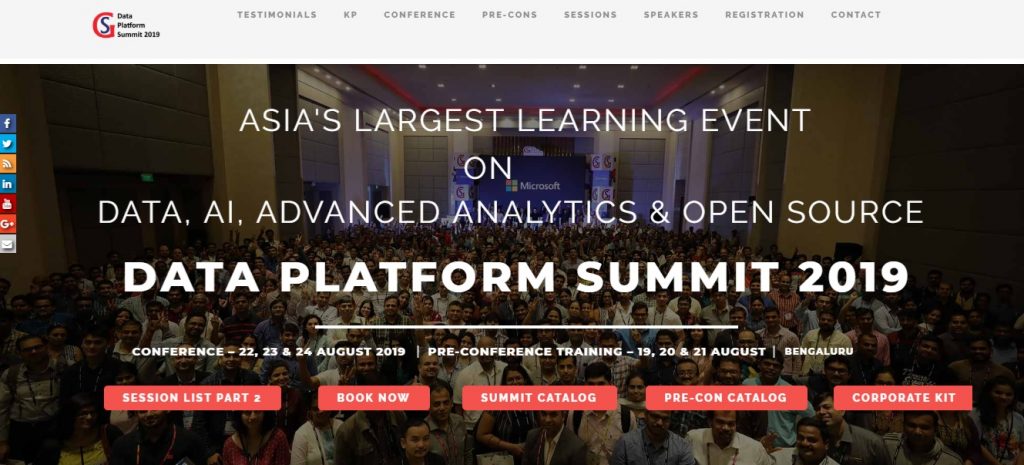 The largest Android conference in India is DroidJam. In just two years, the conference focusing on the Android development, design and architecture has made a name among developers and start-ups. You make great contacts. Also meet some really brilliant developers and industry leaders. And learn tons of information about the Android technology. Best is that DroidJam is a single-track event, allowing you to soak up all the knowledge without missing a single word.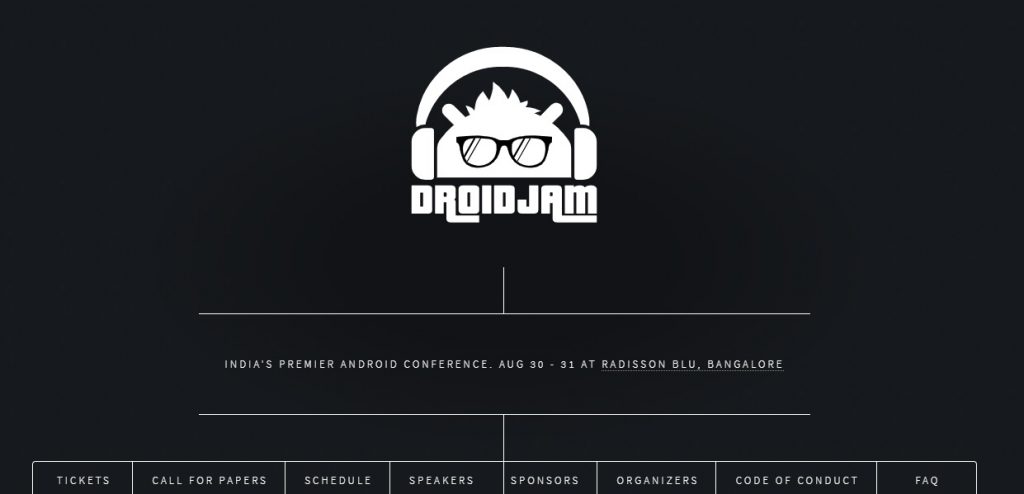 Many web developers know what Scrum is but aren't that sure about the Agile principals. This is where Agile India excels, an event that highlights the top features of Agile, why use it, how to boost productivity and more. The concepts of Agile is beneficial to everyone, even if you aren't directly involved with the program. Get the inside scoop from though provoking leaders and experts.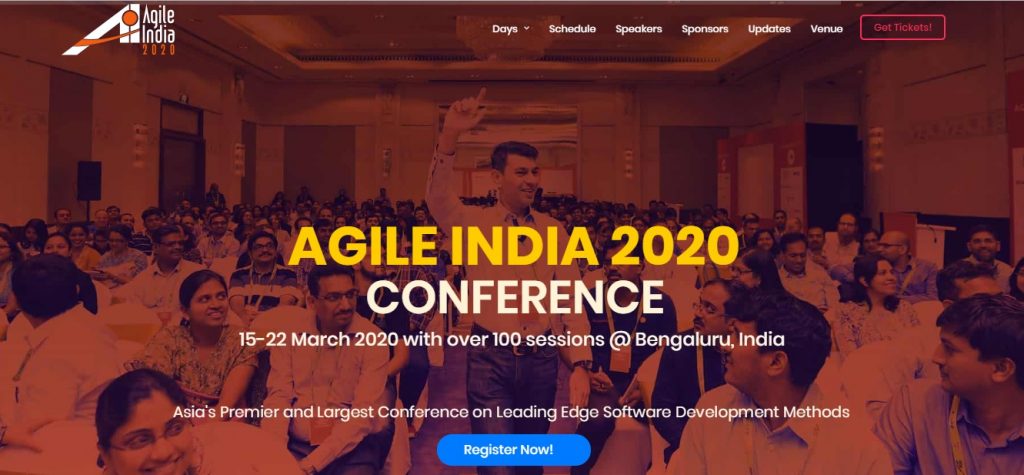 Red Hat India organizes this annual event. You get the chance to listen to technical talks, participate in workshops and learn from panel discussions. You can even join in the hackathons. The best part probably is that the event is completely free. This year the event has a vibrant of topics like Cloud Native Storage, developer tools like Code Editors, talks on Licensing and compelling white papers on new algorithms and so on.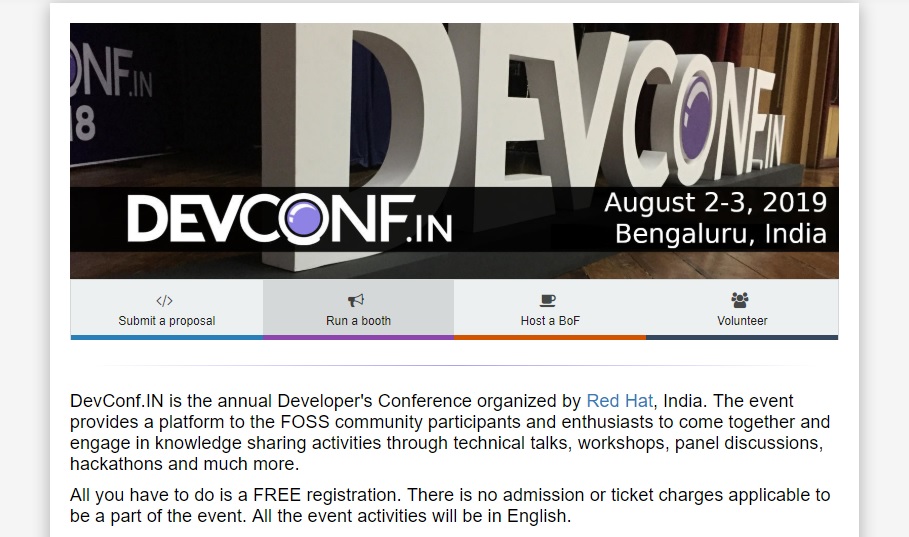 A one of a kind beach conference, React India is an international community driven conference that highlights the features of React. The three-day conference will focus solely on the JavaScript library React, with topics also involving React Native, Redux and GraphQL.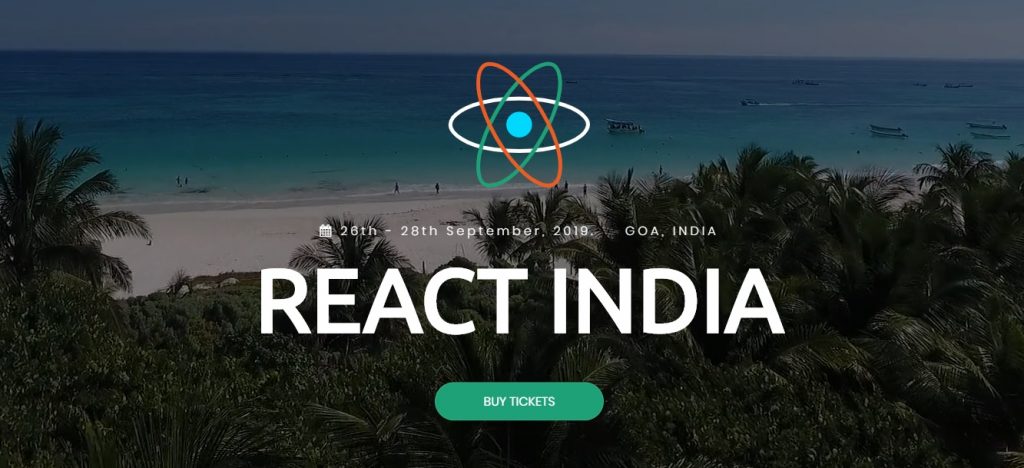 Blockchain is a technology that is fast cornering every top industry. Explore this exciting new technology via the eyes of global professional where you explore the Blockchain phenomena. Along with AI, Big Data, IoT and Quantum Technologies. India has quite a few renown blockchain programmers already. And also experts predict the interest in blockchain will increase tremendously in the coming years.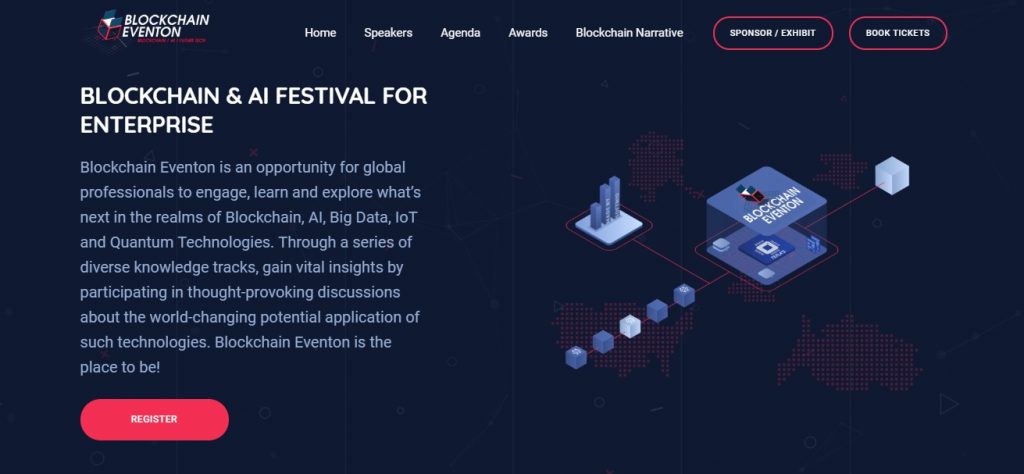 The International Conference on Intelligent Data Communication Technologies and Internet of Things (ICICI 2020) will focus on the latest developments happening specifically in the Data Communication and also Internet of Things. Every aspect of our lives is going to have some form of IoT in it. From smart cities, smart factories, smart homes to social mobility, all will require expert programmers. And you will also need planners to provide research on feasibility on the impact IoT will generate on the daily lives of the common people.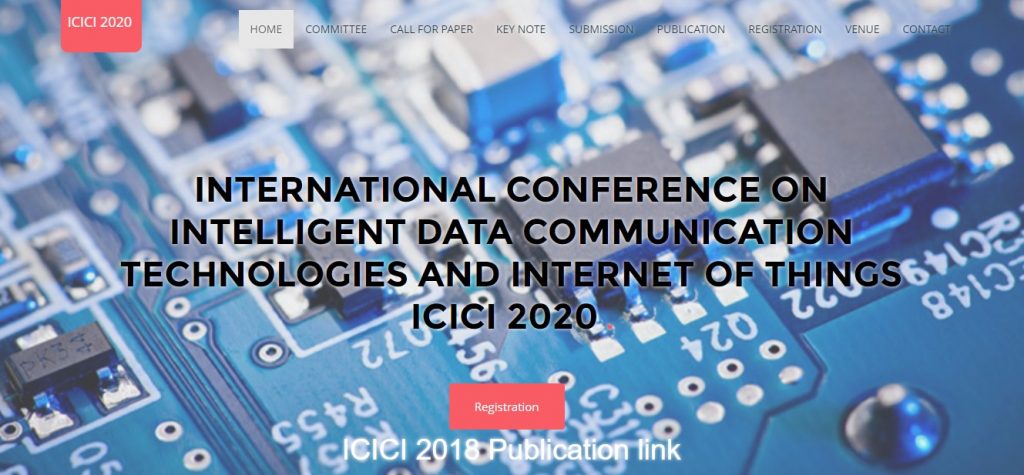 The Open Data Science Conference is perhaps the largest event in Data Science in India. The focus of the whole event is to help you understand what are the key points of Data Science, AI, ML and Deep Learning. And also how to accelerate your progress in learning these concepts. The aim of the conference is to instill not only theoretical knowledge but also practical skills to further your career goals.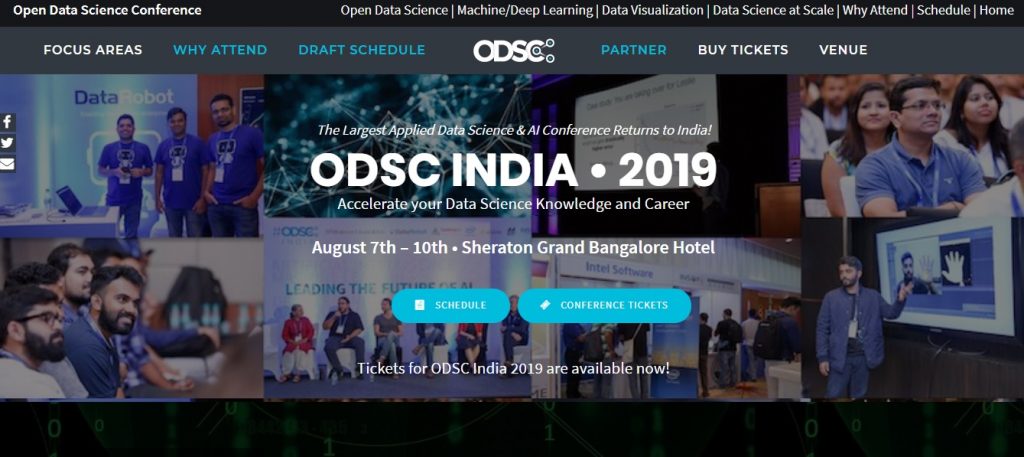 Functional Programming has gathered quite an interest in the last five years. Haskell, Clojure, Scala etc are just some of the best functional programming languages around. You do need to have an advanced knowledge in computer programming to attend the Functional Conference. However if you are looking for ways to enhance your web developer skill sets, then this is a place to be. You get to learn the web developer conferences about the different programs, the features and especially how they are useful in the world at large.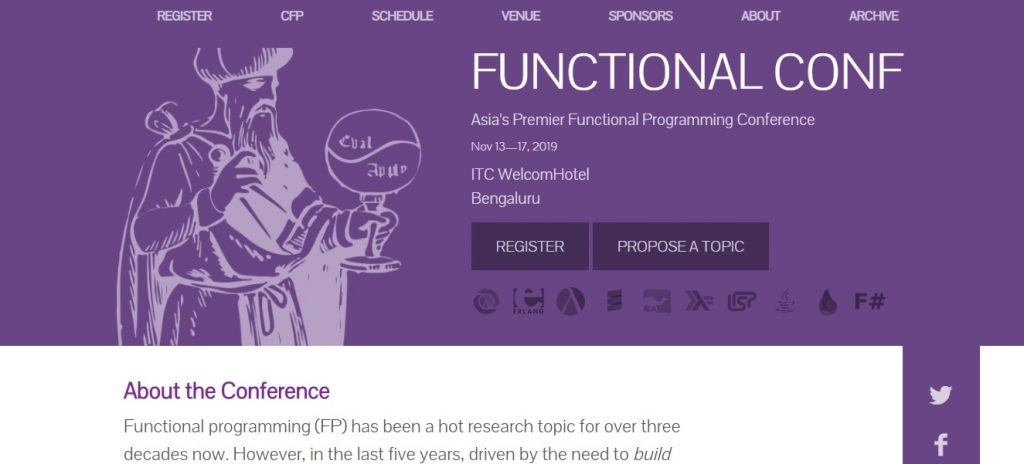 While playing games can be fun, developing games is even more challenging. Web developers having skills to develop games can really fast forward their careers. The India Game Developer Conference gives you a hands on look into the world of gaming. Learn from experts which language is easy for use. Get to know about the Gaming ecosystem and also the gaming software. And especially meet with the game experts that can give you tips on how you too can start your game developer career.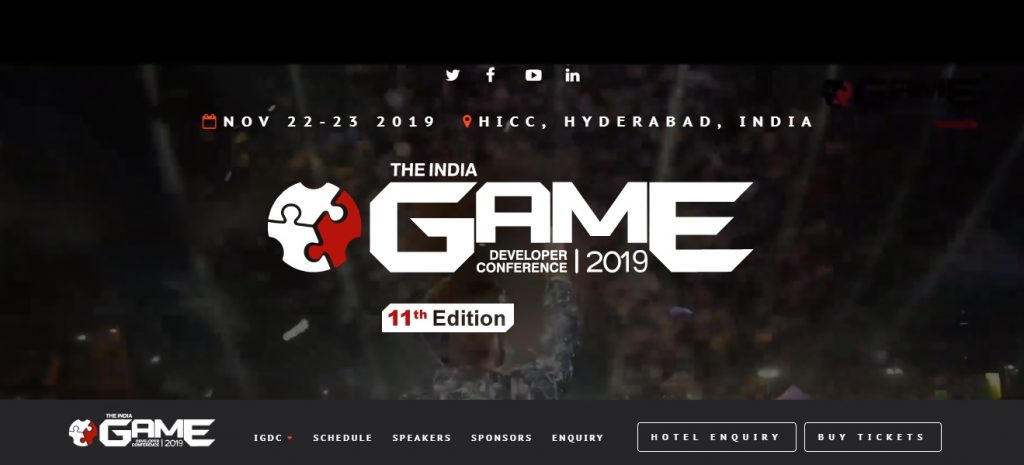 Using your mobile to shop is now an everyday thing for most people. Which is why mobile marketing is so much important for a business or eCommerce store. MMA Impact is a mobile marketing event where you learn about the different initiatives you can take to increase your sales conversions. Learn about the latest trends, future goals and harness the know-how knowledge from experts in the field.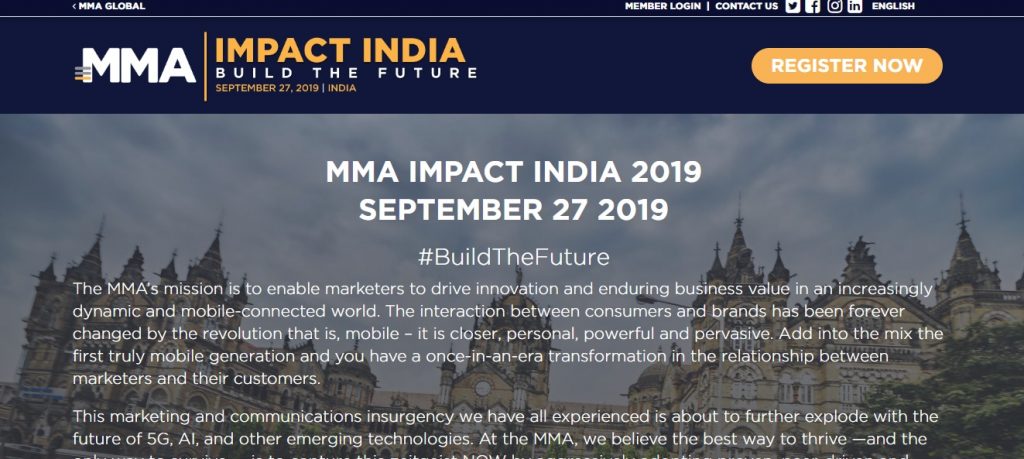 For web developers, knowing how to increase sales is definitely a bonus that will help you gain more clients. Such web developer conferences that include mobile marketing can also help spread the word about your web developer services.
Android has become a household name with even people in villages knowing what Google and Android is all about. And this is all thanks to the efforts by the Android developers of India that is always creating apps. And also advocating for changes in the Android environment. The DroidCon is back after a two-year gap. And promises exciting tech talks with 50+ sessions for Android developers and especially start-ups.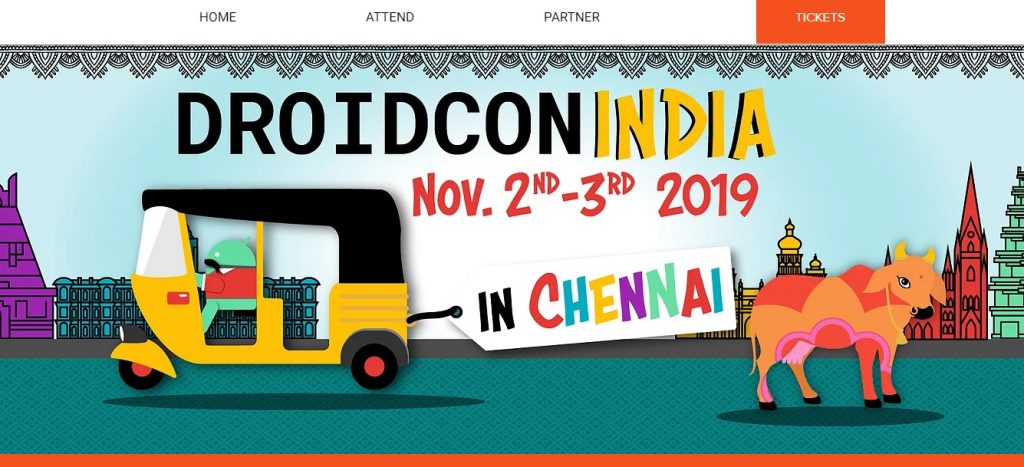 Aspiration Hosting – Did we Meet?
AH is a pro-conferences and events company especially when the focus is on web developers and the latest trending frameworks. We love the work you guys do and love being part of your world as hosting partners.
We also actively promote our business at web developer conferences and events. So if you are at one of these events and see us standing around, hop on over and say "Hi!". We might even convince you to join our Exclusive Affiliate Partner Program.
15% lifetime commission
Easy shareable custom link
Cloud and dedicated cloud servers at affordable prices
LiteMage and LiteSpeed cache (free)
SSL certificates (free)
24×7 Customer Support
Hosting for Magento, WordPress, WooCommerce, Node.js, OpenCart and X-Cart
Site Optimization Help
cPanel and WHM for convenience
Login for your personalized account now!