Freelancing is one of the best ways to improve your web development skills. And you can develop quite a name for yourself for your creativity and design of the websites. However once you reach your peak as a freelancer, what next. Starting your very own web development business sounds good, however most freelancers fumble during this crucial stage.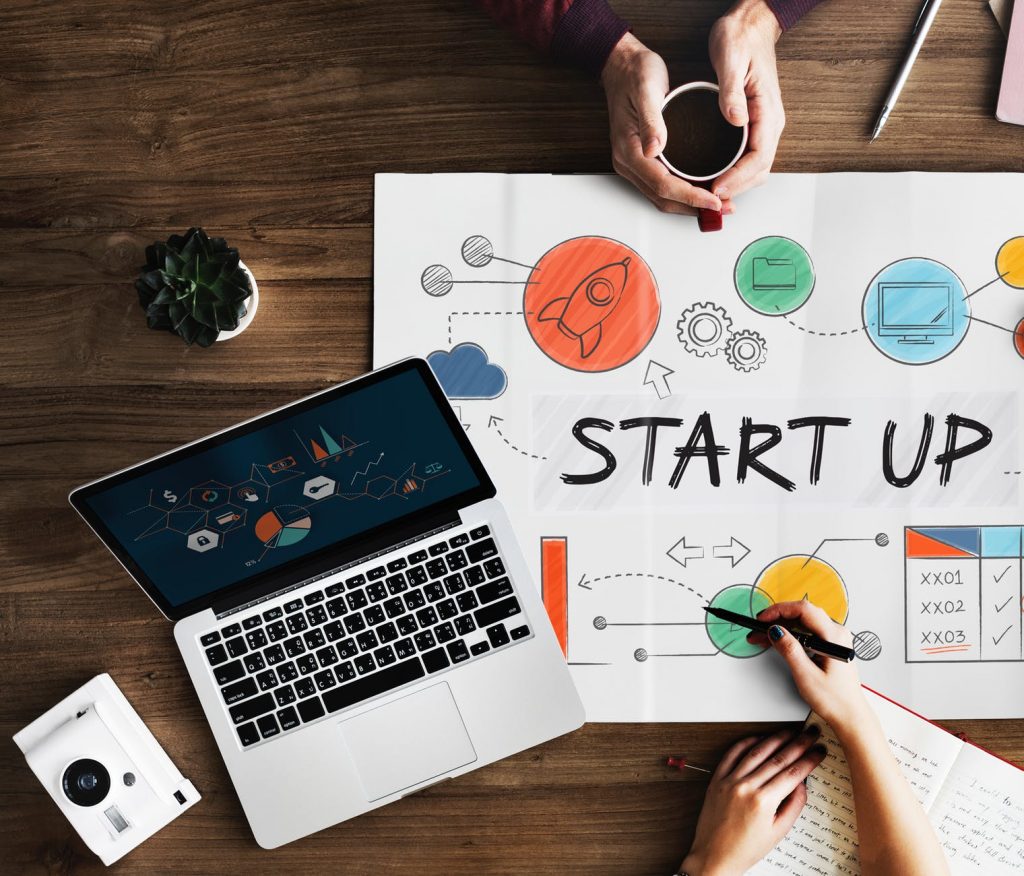 Freelancers know how to freelance but starting a business is a whole new gambit. There are so many things to consider, starting with the financial responsibilities and government liabilities. And the other aspects of a business as well can make the prospect of starting a business daunting. Before you start becoming disillusioned however read on to find how you can easily start your path to success and future growth with a web development business.
Advantages to Setting Up a Web Development Business
One reason freelancers feel starting a web development business is a good idea is that you can increase clients and bill more professional rates. While this is the nexus for most businesses, there are other advantages as well.
You can create different niches under one business banner. For example, you can offer web development services for business sites using WordPress. You can create templates for blogs and eCommerce websites. And you can also design specialized services for people using Magento, OpenCart or WooCommerce. You can also talk about App creation for IOS or Android and about web components that businesses can use to add more dimension to websites.
The opportunity to go beyond web development, like offering content marketing services is also infinite. Things like SEO considerations while designing websites and creating custom made branding themes can all be part of the services on offer. In short, a web development business allows you to expand on the basics, that freelancing doesn't normally allow.
Preliminary Research to Undertake
Once you decide that web development business is the way to grow, you need to think about your preliminary research. This involves thinking about a concrete business plan that will allow you to see how profitable your business is going to be in the local and global market. And also give you a clue as to how much effort is necessary with regards to manpower and also monetary components.
Let's see what you should be doing during your preliminary research.
Niche Audiences
There are over 1.5 billion websites already online. And people are already overloaded with information. So what makes your web development business stand out. Whetting niche audiences might look easy, but once you start researching, most freelancers get overwhelmed with all the information.
Who your niche audiences are is the number one question most people can't honestly answer. Most just say other companie while some talk about small businesses or eCommerce owners. Some go as far as to include bloggers. Whom do you want to help and how will you be doing this is important. Once you understand your niche audience, you can start looking for your competitors.
Competition in the Market
Out of more than 30.2 million small businesses in America, the probability that half are involved with some aspect of web development is high. To stand out among the crowd, it is always smart to assess your competition in the preliminary research phase. This helps you get a clearer picture of where and how your web development business stands in the local and global market.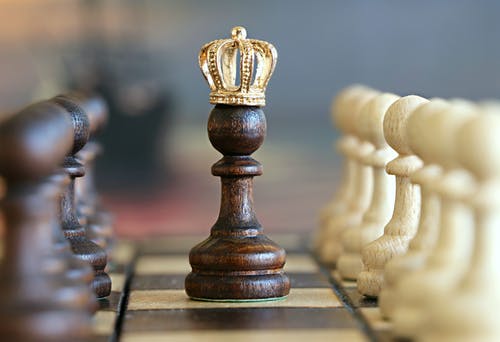 Make a list of 10 companies you know of that could be your competitors. Then make a list of 10 companies that are local, in your state and in your city. After that create lists of companies that provide the type of services you will be offering. Can you add additional services over the ones your competitors offer or perhaps create smaller service packages that make your services more affordable and attractive. Knowing your competitors helps visualizing what obstacles you might face and what possibilities you have for success.
Licensing your Business
One of the most difficult decisions freelancers face is what type of web development business they want to start. Do you need a license? Do you want to opt for an LLC? Or perhaps a solopreneur is better.
Researching these important points from the start helps in your decision of when and where to do business. Sometimes you might find it is beneficial to start a business in a neighboring state or city due to lower tax liabilities. Or you might find certain states offer financial grants for services or even employees especially if you start an internship or mentorship program.
Finance and Budget
About 82 percent of people want to start their own business and be their own boss. However the most common hurdle is getting the necessary money to start. Even people who have a steady job and are earning well are cautious about venturing out on their own. A regular paycheck is the biggest obstacle to overcome.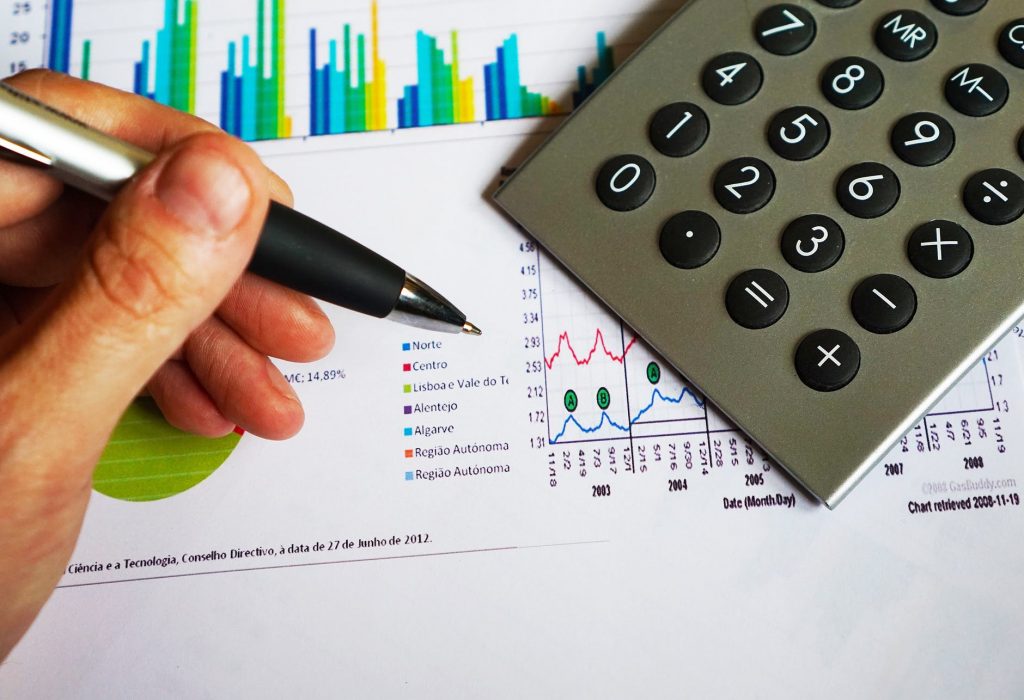 Another consideration is that while financing your business from your own pocket is possible, it is not smart. Instead a business loan from the bank is a better and viable solution. Or you can seek out an investor or partner. Researching what financial options you have will make the business more real than an unreachable dream.
Human Resource Availability
Employee or employer, the answer to this question will let you know how you will go about developing your business. Do you want to be someone just in charge, someone who makes contacts with potential clients, but leaves the design and development side of the projects to others. If this is where you think you can best serve, you will need to setup interviews or at the most reach out to potential employees you want to work with.
Another aspect that comes under human resource is that you need not just hire a web developer. Instead opt for a virtual assistant or a business development manager. Understanding what help your business will need is vital and most important for your business.
Accounting Considerations
Balancing the books isn't something most people like doing. However when you start your business, keeping exact records of all your expenses is vital. It helps you see where all the money is going and how much you need to earn to scrape by, especially during the initial days.
Additionally you also need to think about pricing your services. Do you plan on creating discounts for first time business owners or are you going to create add-on services that adds more or less to the overall pricing. How you set your pricing depends entirely on your accounting books. Like if you are losing money, you might need to increase your prices or come up with other strategies.
An accountant plays a very important role in your business. However if you don't feel you have a budget for an accountant, there are plenty of places (YouTube videos, Udemy, Edx etc) where you can learn to keep correct accounting books. Accounting books also come in handy during tax season.
Understanding Tax Obligations
When you start a web development business, there are legal issues that you need to consider as well. Your work is no longer a part of your life but a different entity in itself. You need to know what tax implications your business will have, how to file the appropriate tax forms for your business and also how to keep a thorough record of your expenses.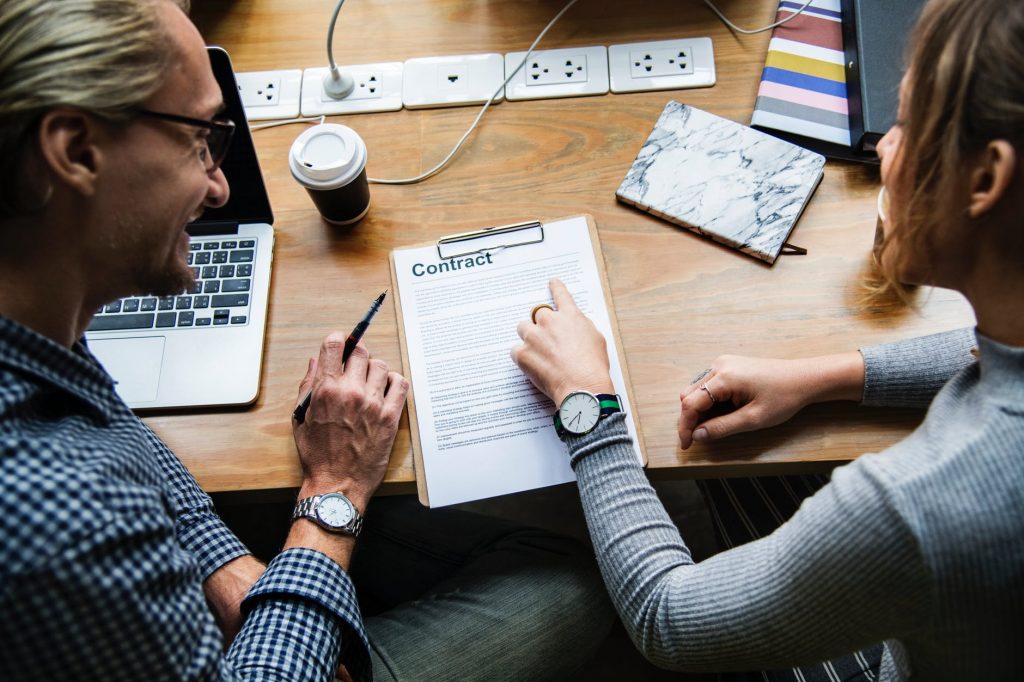 It is advisable to consult a tax expert to keep abreast of what are your legal liabilities. You can talk about what taxes you have to pay, federal or state. Also if you have to charge sales tax or service tax. If you plan on hiring employees, what benefits do you need to give besides the salary. What if the employees work from outside America, what liabilities do you have then in such a situation.
Your tax expert can also show you ways how you can deduct your expenses. Things like lighting, electricity, office space if you are renting, furniture for the office and so on can all be deductible. Also any transportation you use for business, like your car, Uber, the train or even plane tickets can be written off as business expenses. It is a good idea to hire someone who has knowledge of both accounts and taxes. This not only saves you from hiring twice, but also helps keep the books perfect for your banker or investor.
Starting your Web Development Business
Now that you have your eggs lined up so to speak, its time to actually start building your business. This involves quite a few steps. However it is also a fun time as you finally get to see how your preliminary research helps you set the stones of your business. You also now have more confidence in your abilities and know what exactly is needed to make your business a success.
The Business Plan
Most banks and investors rely on your business plan to make decisions. The plan also helps you look at all the areas where you need help in, like for example you might need a business development manager or a social media expert more than a receptionist.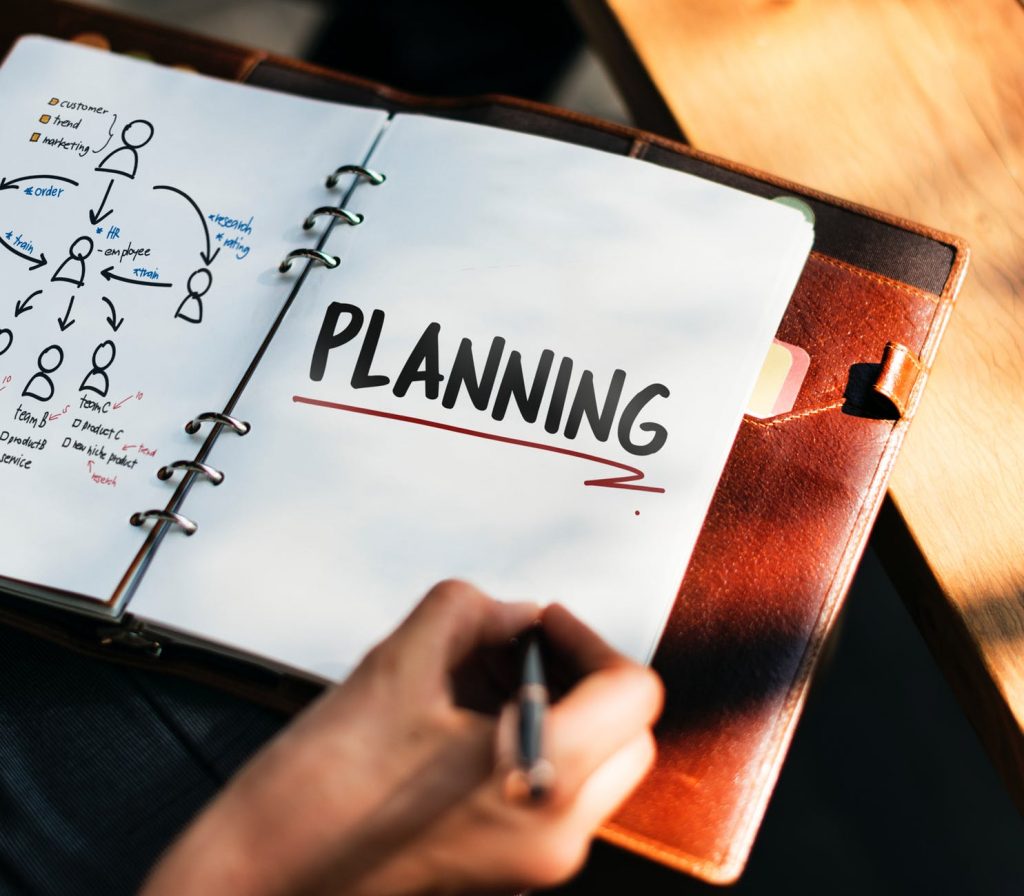 Write down first a draft of all the things you want to do and your goals. Then break them down into easy manageable pieces. For example, you can start with getting an LLC license and getting your business registered for tax purposes. Then you can quote how much finance you need and where the money will go. From there you can easily start building on your business plan, until you have a concrete, actionable plan in hand.
Designing your Logo
You should start with a great looking logo. Something simple, but relevant to your business works well. You can opt for text or having an image intertwined with the text. Look for inspiration at other companies, Microsoft, Google, Apple, IBM and so on.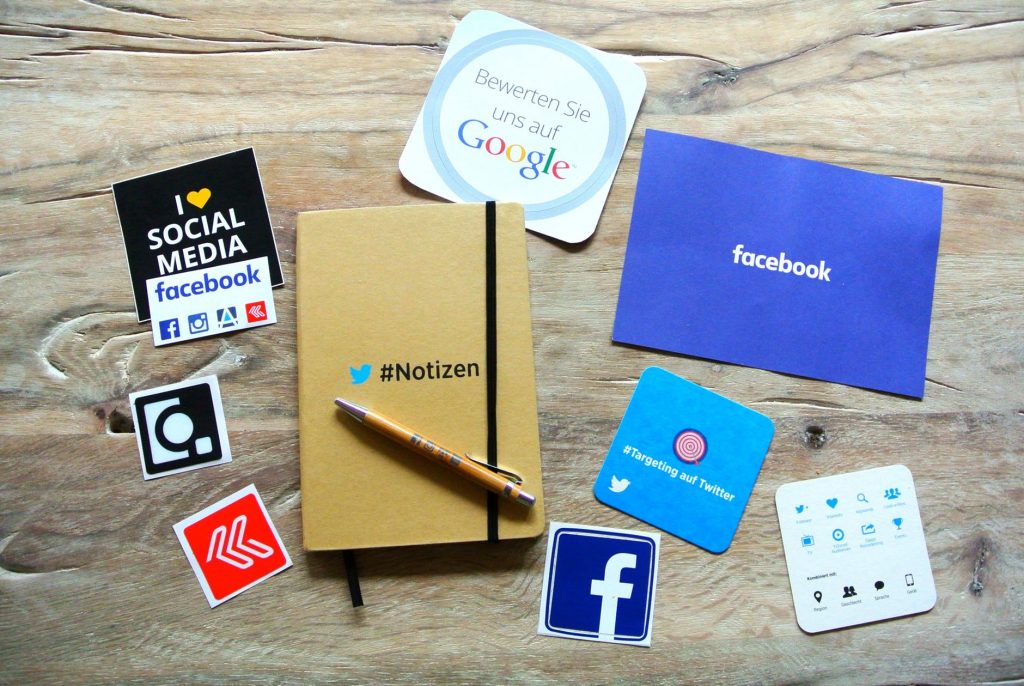 Create a few drafts of what you think works for your business. If you aren't very good in graphics, decide to outsource the work. It is better to spend money for something great, then to create a not so impressionable logo.
Building the Website
As you are already versatile in the field of web development, you should implement you knowledge into building the business website. While choosing a framework like Bootstrap might seem perfect, as a web developer you need to go beyond the norm.
Employ the use of the latest coding technology like using CSS Grids or Flexbox. And don't forget your site has to be mobile ready rather than just desktop. You should also program a few advanced features for your website, paying a special notice on your portfolio section. This is how you potential clients will judge you, the more complex and advanced websites you showcase, the more in demand your services will be.
Trusting a Host
Thinking about a logo is good, but you also need to know where you will host your website. Like in real life where location is important, a good host that is reliable is just as important. While free hosting  look enticing, for a business website, it can present a less professional perception.
Cloud hosting is the best choice no matter which framework you choose for your website. Just go for a host that offers 24 x 7 customer care. Also look into services bundled with the hosting that helps speed up the website. Anything below 2 seconds is frowned upon by Google, so it is best to choose wisely from the start.
The Aspiration Hosting Touch
Get inspiration with Aspiration Hosting packages. Affordable with tons of bundled services to cater to all business entrepreneurs. And to top this off you also become eligible to join the exclusive Partner Program.
For your Business you get:
LiteMage or LiteSpeed for 3 times faster page load speed
SSD drives which makes data retrieval 20 times faster
Reliable hosting with expert 24×7 customer service team

As a Partner you get:
15% lifetime revenue share
Custom link that your clients and customers can use
Payment via PayPal
Minimum payout is $50
Option to get credit towards your hosting package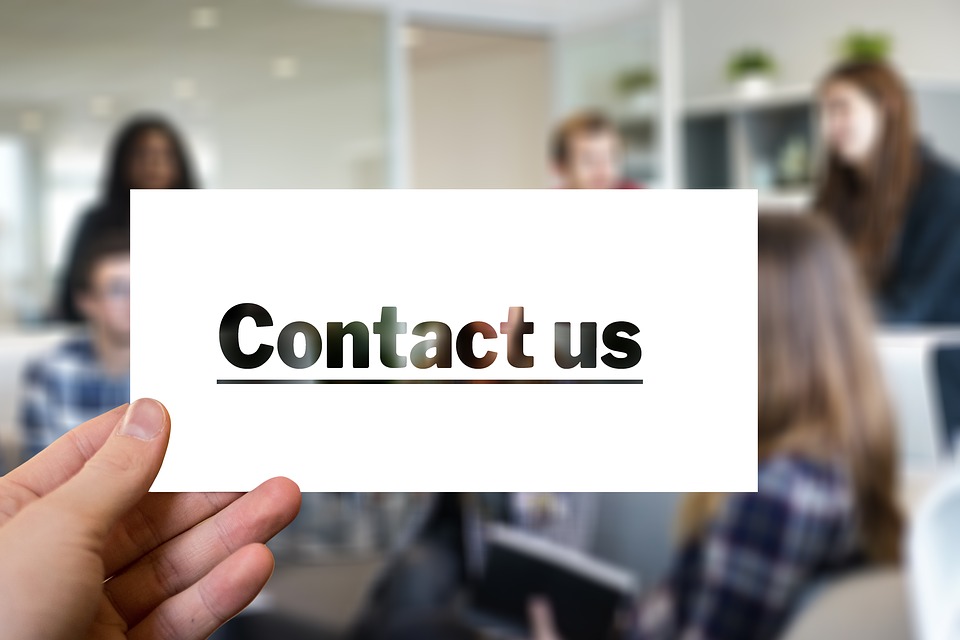 Creating your Brand
Branding for some is often a last moment thing. However if you take a chapter from the Instagram influencers, you will notice branding starts from the first picture. Create your own branded theme for your business website. This will make you stand out from your competitors as well as show off your design skills.
You can even blog about how you are designing and building your website as guest posts on various well-known websites like Medium. This way you are marketing your business as well as showing off your talent. Just remember not to write spammy content which can bring negative publicity for your business.
Keep Navigation Simple
While most developers know about user experience and how to employ the best tactic, often times proper navigation is lacking. Finding things out faster and easier is of utmost importance to your potential clients and customers. Google also uses navigation as a baseline to rank your website.
Use breadcrumbs, proper interlinking a handy search box and important links in your menu. Footers can be used to add all the other links that are necessary but not always important like your terms and conditions, about us, links to other projects. Your navigation has to be simple, like if you are in a car and someone says, go right here, then turn left there and so on.
Communication is Key
To maintain a healthy and fruitful relationship with your clients and customers, communication is important. According to a recent survey, people don't mind talking to a chatbot. The 55 percent that were interviewed said for most basic inquiries it was easier to talk to a chatbot and get the information then wait around until some human answers.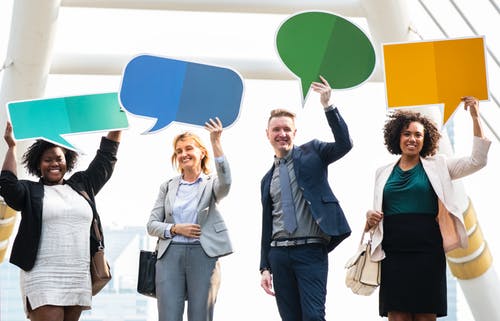 Chatbots are a common feature, but ensure they aren't intrusive. You can also adopt pop up notifications which shows your latest book, your special discount for a service or even a motivational write up to sign up for a newsletter. Simple communication is effective in getting your message across.
The 1-2-3 Contact Form
Contact forms are the best alternative to emails. And with the latest intuitive forms, you can direct your clients or customers to be precise in what they are looking for. The latest trend however is in using the 1-2-3 contact forms. These forms are simple in design and have just three options.
Name, what the client is interested in talking about and how they want to be contacted. You can use various communication methods, email, via phone, slack, skype, Facebook messenger and so on. These forms are so easy to use that even people who are not sure about your services will be inclined to send you a message.
Marketing Vulnerabilities
Once your website is up and running, your work as a business owner is still not done. Now you have to focus on marketing your services and promoting your web development business. Choose wisely however as most people either spend too much or too little on marketing ventures, creating problems.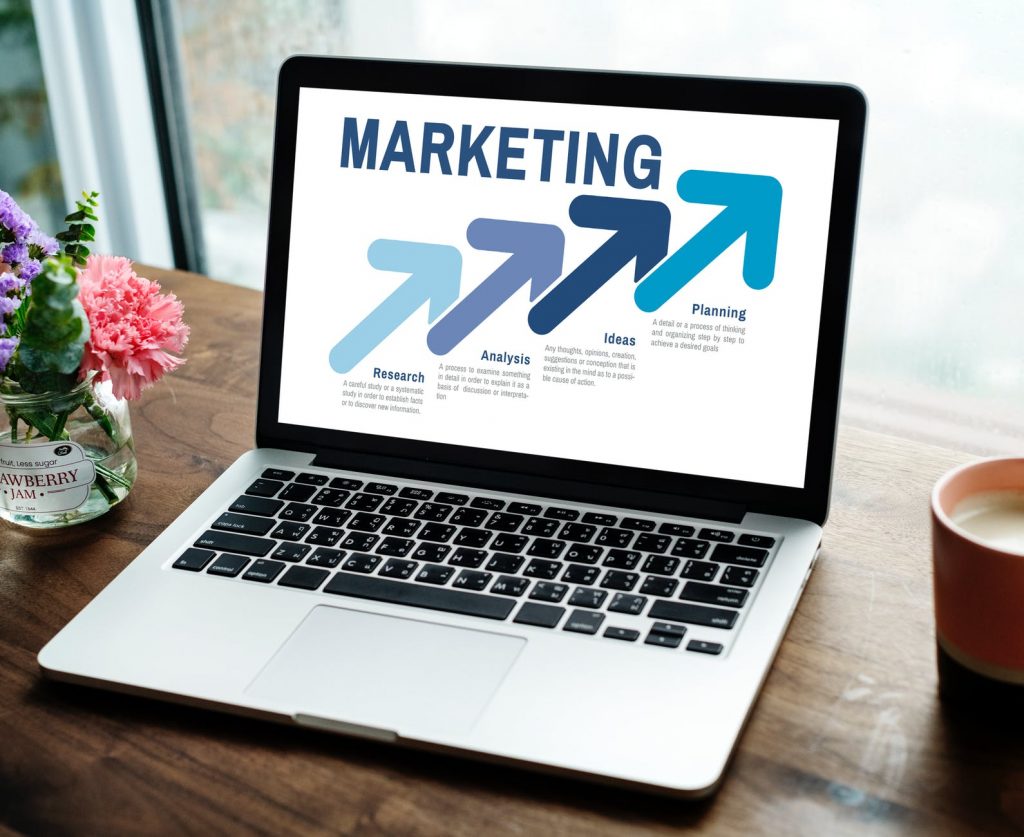 The Story of Us
Curiosity might have killed the cat, but it can get you more business. People in general are curious by nature and want to know who you are behind the scenes. Writing the right About Us page where there is a balance of personal vs professional helps build an emotional connection.
The more people connect with you as a person and the reason behind your web development business, the more they will look into your business and services. In fact you can use the About Us page as a marketing strategy when you post in Quora or when you are networking with someone. People resonate with stories, especially when they are based on the truth of your life.
Get the SEO Right
Most web developers know what SEO is, but don't totally focus on this aspect when designing and developing websites. However when you are talking about your own web development business, you need the help of SEO to rank better with Google.
Adopt a clean way of coding your pages. Use a Content Delivery Network with relay points all over the world to serve data faster. Also optimize your images and keep testing your site for speed. People nowadays have an attention span like a goldfish. Even a 2 second wait irritates them.
Join Relevant Forums
Spam is no longer tolerated. In your writing or forums, yet people still do this, especially when they are new to the business world. However instead of stalking unknown strangers, it is much more productive to join forums that are relevant to your business. For example you can join forums that talk about new design templates, or a forum that talks about the latest web technologies.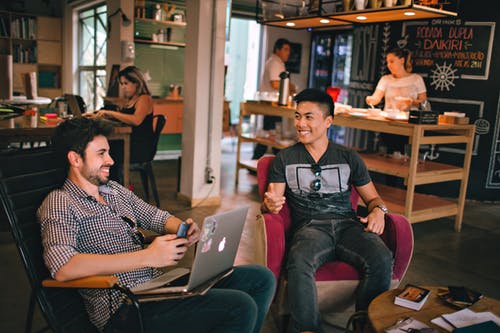 Creating a signature with your business credentials at this point might be a good thing. While these have a low marketing impact, it does help spread the word. As you start posting informative answers to questions, people will start noticing you and your business signature.
Add a Business Blog
Some web developers are of the impression that blogging is an amateur's hobby. Every Tom, Dick and Harry has a blog in which they talk about everything that happens, down to how many bread crumbs were there during breakfast. While you might find the topic annoying, a creative writer can make even bread crumbs entertaining.
Before embarking on writing your blog, think about what you want to express and who are your readers. Do you want to target potential customers or clients. Then your blog should compliment your services. Or do you want to teach people about not just your services, but technology in general. Knowing what and who you are writing for helps get the target audience to read your blog.
Testimonials and Reviews
Proof of successful work is a good marketing strategy. It shows your potential customers and clients that you have the skills to carry on the web development work. However as a web developer you should try to employ the testimonials and reviews in a creative format. For example you can explain what the project was about and then add the corresponding review or testimonial.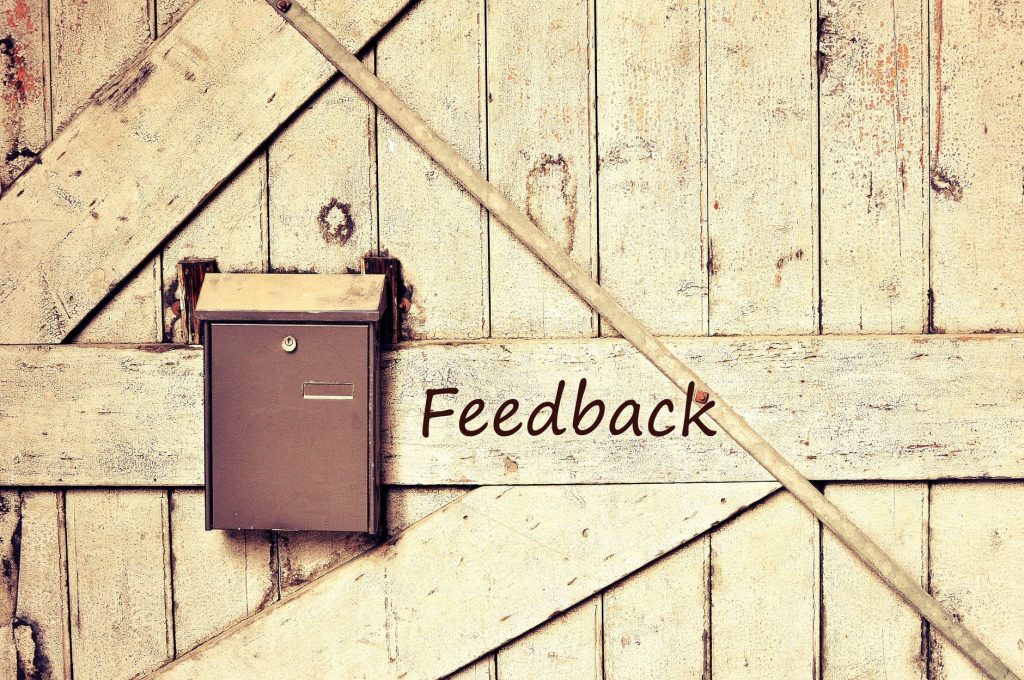 According to a study people look up reviews before deciding on any service or product. This means the more 5* reviews or testimonials you have, the more people will recommend your services. You can even add prominent ones in newsletters, just make sure the reviews don't look fake or made up and talk about your services in a genuine manner.
In the End…
Starting a web development business isn't hard if you know what you have to do and how to go about doing this from the ground up. To help you with your dream project, Aspiration Hosting offers plans that cater to all stages of a business. From new businesses that have a tight budget to large business that require more power.
With Aspiration Hosting you get:
Hosting plans at start at $2.99
Dedicated cloud servers from 60 GB disk space
Cache programs like LiteSpeed or LiteMage
SSD hard disk that is 20 times faster
Content Delivery Network with 50 plus relay servers
24×7 customer service