A little care is needed to improve your website performance. Website speed is one of the major elements that increases your traffic, thereby your conversion rate. If your web page takes more than 2 seconds to load, then no doubt that you will surely lose your potential customers. You can check your website speed using Google's PageSpeed Insights tool. Let's discuss how we can improve the website performance.
Factors that improve your Website Performance
Improve your website speed with CDN
A Content Delivery Network includes a series of servers distributed in the different geographical areas that deliver the data to the users based on their locations. Thus CDN gives faster loading experience to your visitors. Aspiration Hosting comes with Aspiration CDN which relies on a global network of high-performance CDN PoPs with over 50+ cities across six continents for faster page loading times, higher conversion rates and a higher Google ranking.
Resize your images
Always try to optimize every image on your website. Image optimization is the process of compressing the file without affecting its quality. Larger images will slow down your website loading speed.  A lot of tools are available to resize the images on your website. Hence it will not be difficult for you to optimize the images.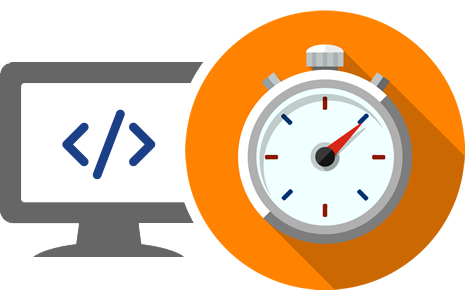 Enable Browser caching
Enable browser caching to the visitors to load your website as fast as possible. Browser Caching is the process in which the most recently used web pages or data are temporarily stored in the web browser. This will help the visitors to load the web pages faster when they visit the same website next time. Browser caching not only cuts the loading time but it also reduces the bandwidth that is used for both the visitor and the server side.
Choose a right Web Host  
Another important factor that decides the future of your website is your hosting service. Choosing the right web host gives you a fast and also a reliable website. So take your own time to research and find out a good quality web host. Of course, we are happy if you choose Aspiration Hosting, but you can check out other providers also before deciding on who to choose as your provider. 
Aspiration Hosting always promises you the best hosting solutions possible. We treat our customers like "kings".