You may find some worries when planning to choose a blogging platform. Because a lot of blogging platforms are available today. Neither of them is perfect but each can serve a definite purpose depending upon the nature of the goal that your blog has. However, the most popular are WordPress and Ghost. Let's discuss WordPress vs Ghost. 
WordPress vs Ghost
Registration
You do not need to register anywhere for downloading or installing WordPress. But Ghost demands registration. This further leads to receiving undesired emails. Also, people get slightly frustrated when they are forced to enter their username, email, password, etc
Dashboard
WordPress dashboard comes with multiple options. It comes with easy navigation to create a post, edit the post and also to publish them. But the interface seems to be slightly difficult for freshers.
Ghost's dashboard is very simple. The first thing appears when you log in is the most recent post. The menu includes mainly 3 options: settings, new posts, and content. Ghost dashboard is easier and clearer than WordPress but more options and flexibility are available with WordPress.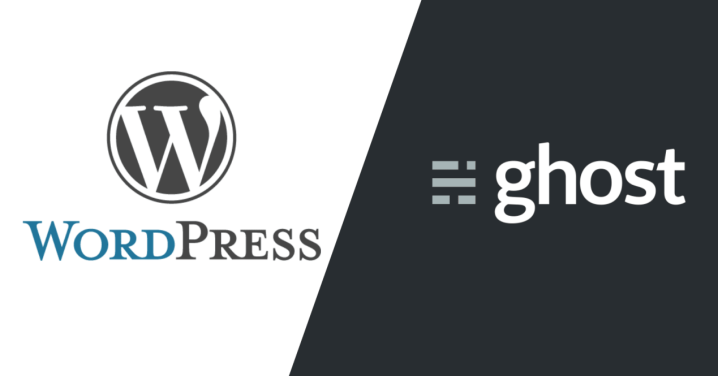 Sharing
Both are a very good platform to push your content to your blog. In WordPress, you can automate social sharing by installing Jetpack or any other similar plugin.  Depending upon the theme you are choosing for your website you have to install the plugins. But on the other hand, Ghost has inbuilt social sharing buttons.
Flexibility
Ghost comes with a lot of themes in its official and 3rd party marketplace. But the number of themes are less when compared to WordPress. Tens of thousands of plugins are also available WordPress whereas Ghost apps are still under processing.
Hope this article WordPress vs Ghost gives you an idea about both platforms. Reach us to know more about this. Aspiration Hosting is one of the top web hosting companies specializes in Magento, WordPress, Drupal, Joomla, SMF, Node.js, Ghost, Opencart, and also WooCommerce.