In today's world eCommerce is changing constantly. Mostly to deal with stability, entrepreneurs are working online daily. Stability such as customers behavior, outdated functionality, brand new applications, and continuous adaptations are parts which need to be changed over time. Competitions are very high these days so upgrading store is a crucial solution to cope up with other competitions. Hence, to meet the client's demands it is necessary to give your e-store new capabilities to future-proof your business. As a result, Magento latest stable version is available now. Although it might bother you that when you should go for the upgrade. Thus we are providing some key points between Magento 1 and Magento 2 so that it is easier to decide.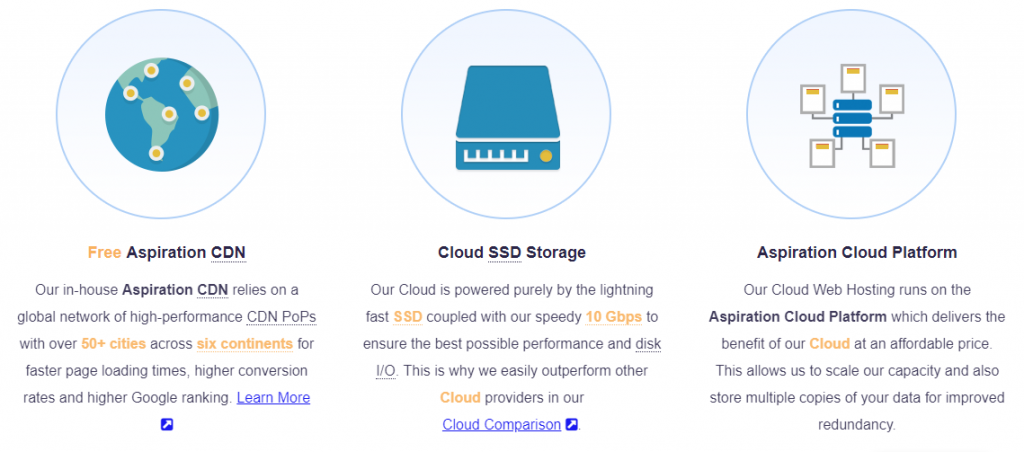 However, choosing the right hosting is always vital for Latest Magento version. As with the updates, the Magento 2 file size is getting bigger. Moreover, there are many cheap hostings in the market but purchasing these hosting plans, we face many problems quickly, such as loading speed, PHP Memory limit, slower uploading etc. These result in poor performance. So, with all our packages we include SSD cloud storage, LiteMagecache and Aspiration cloud & CDN services and that result in no more downtime. Also, this includes 24/7 customer and web development support free of any cost. So paying a bit more is far better than paying for the site to crash on a regular basis. Here are our Magento dedicated cloud hosting packages. 
Mehedi Hossain Chowdhury for Aspiration Hosting
For latest updates and fixes please visit and download the latest Magento – 2.x versions.
Magento latest stable version
As a matter of fact, between all the eCommerce platforms present, Magento is the most flexible platform available in the market. Moreover, it helps to grow and innovate online businesses without limits. There are some questions to consider :
Why do eCommerce solutions keep releasing new versions?
How can you succeed with the outdated shopping cart?
In like manner, let's talk about this point. For the eCommerce platform, open-source architecture new versions are inevitable. So that bugs could be fixed and improvements could be introduced. In a word, we can say that Magento latest stable version focuses on security, bugs improvement and so on.
To answer the second question, we live in a world where competitors keep on bringing new features. To compete with others it necessary to increase the site speed or else you might lose customers. Also if your site lacks "cool" features you might lose your customers to the other competitors. Uniquely you need a robust tool to manage if you are looking forward to having a successful business.
You should upgrade to "Magento 2.2" if you are looking for improvements such as these :
Web Store Management
Performance
Excellent Customer Experience
Architectural Differences
Cheaper Extensions
Dashboard
SEO and security
Pricing
Magento latest stable version features:
Web Store Management: Time is precious for everyone. So spending time on-site management is worth a fortune. Therefore, Magento's latest stable version provides you with less consuming time with website administration. With Magento's latest stable version you get following are the features to look for :
Admin navigation
Product creation functionality
Data view and filtering
Administration for multiple users
Performance: In the first place, improvement for website performance was a top priority. Thus the platform enforces developers to improve the CMS on regular basis for optimal performance. According to the research, it has been proved that Magento's latest stable version's pages were loading 30% to 50% faster. Within an hour Magento's latest stable version can cope up to 39% more orders. Hence with the latest version, more users can interact with you e-store. As a result, more products could be added to your site's cart and the profit will increase.
Although when your business grows you will have more traffic and need a solution to deal with it. So to cope up with the massive flow of visitors Magento latest stable version was introduced. Now it can handle 10 million views of the page within an hour. Whereas the previous version of Magento will stop at 200 thousand.
Excellent Customer Experience: The main purpose for your webpage is to gain interest from customers. By showing products advantages and provide an easy way to create an order. With Magento's latest stable version you will get :
Improved checkout (fewer forms to fill in)
Advanced SEO capabilities
Upgrades in mobile browsing
More Features
Architectural Differences: As a matter of fact, store performance is better than previous Magento latest stable version. It has added new things like Apache, Composer, Symfony, Nginx 1.7 or greater.
Magento latest stable version supports the latest PHP versions. As a result, it has better security which affects the store's speed. Also, the better browser caching for static content.
Cheaper Extensions: Furthermore it has become cheaper and easier to install and update extensions. With the help of new technology (by using HTML5, CSS3, Require.js) Magento's latest stable version features cheaper extensions.
Dashboard: Magento's latest stable version has a user-friendly admin panel. Thus it manages your store more efficiently. Moreover, it is easy to find information now. It shows lifetime sales, last orders, average orders, top search terms, revenue tax, check bestsellers, customers, shipping, and quantity. By the help of this, you can keep track of your business easily.
SEO and Security: Furthermore to improve search result in SERPs rich snippets are there. Therefore, you can be safe from the dictionary type attacks developers introduced and strengthened the system with the hashing algorithms for passwords.
Pricing: Although community editions of Magento's latest stable version are free. But you have to pay for Magento 2 EE license costs, which is around $22,000 yearly.
In conclusion, there are a lot of benefits if you upgrade to Magento's latest stable version. Your webpage will be faster and thus get more attention from the customers. Also, it will increase your profit by a large margin. Thanks for reading and enjoy speed with Magento 2x !!!