Magento needs no introduction in the world of ecommerce, merchants as so the developers. As a Mage developer it's often that we need to make changes in our store. A very effective way to make changes is by using a local server instead of a real hosting server. In such a case, your local pc will act like a virtual server. Here we'll discuss WAMP a third party software to create a virtual server using your local PC. So, the article series will cover the WAMP download, Magento download for WAMP, installing and setup etc.
"As we say, "The Global Cloud for WordPress, Drupal, Joomla, Magento" . So, develop your online business with our tailor-made Magento Hosting solutions."

Tanzia Farin Chy – Aspiration Hosting
Pre – installation:
However the Wamp Server is a development platform for the Windows platform. Like any powerful tool, we can create web Applications by using Apache 2, PHP & MySQL DB. Also enjoy control over DB with PhpMyAdmin.
Before we begin with the Magento download for Wamp, Let's learn in detail about WampServer. Under the GPML licence Wamp Server is a free third party software. Wamp Server comes in two different versions for both 32 & 64 bits platforms. Hence the latest version "WampServer 2.5" is no longer supporting Windows XP neither SP3. As similar it's not compatible anymore with Win Server 2003 or older versions. But still some older versions are available on the web and can be used with older operating systems.
Downloading Wamp Server – Magento download for Wamp
We can do several things using Wamp Server. Hence following is a list of actions using the left click:
First we can easily make changes to our MySQL & Apache platforms.
Second Being online & offline we can switch between everyone or localhost only.
Next installing & updating between Apache, MySQL & PHP releases are easier.
Further we are able to configure our server easily.
Both easy access to our setting files and the logs.
Finally creates Alias.
Here is the list of actions can be taken using right click in WampServer :
We can switch between Languages for WampServer Menu.
Also offers access the page.
Download
1. Go to "WampServer Download Page".
2. Later Click on 64bit or 32bit version to download as following screenshot.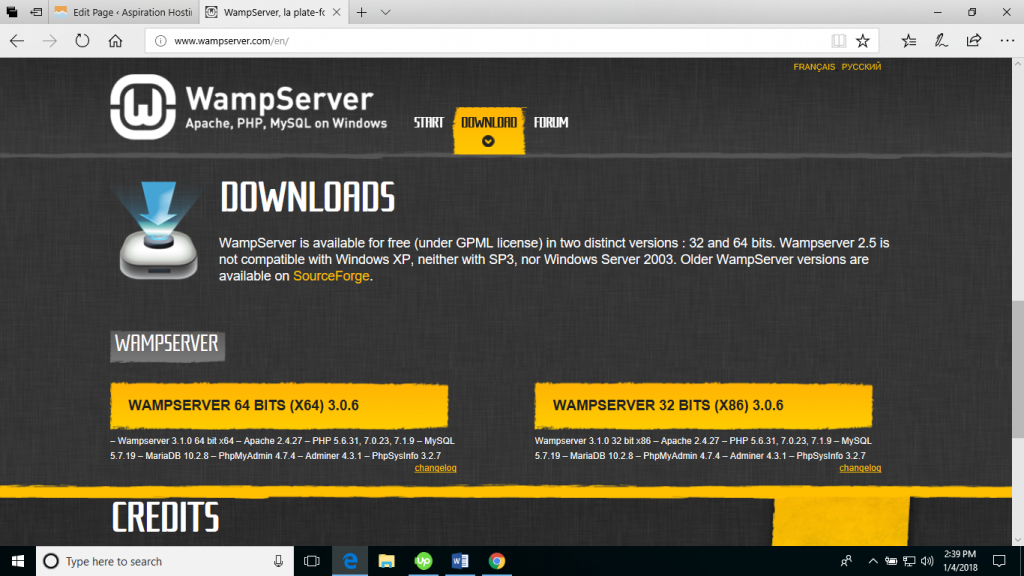 3. Next a new screen pops up, Click "download directly".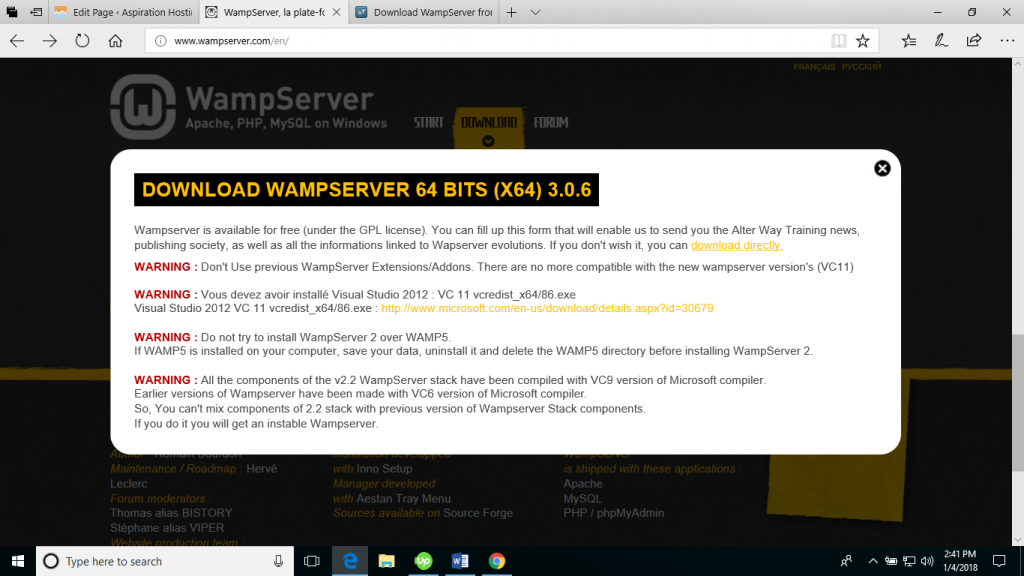 4. Further it'll lead to "SourceForge".
5. Keep patience till the download begins.
6. Either use the "direct link" to begin download instantly.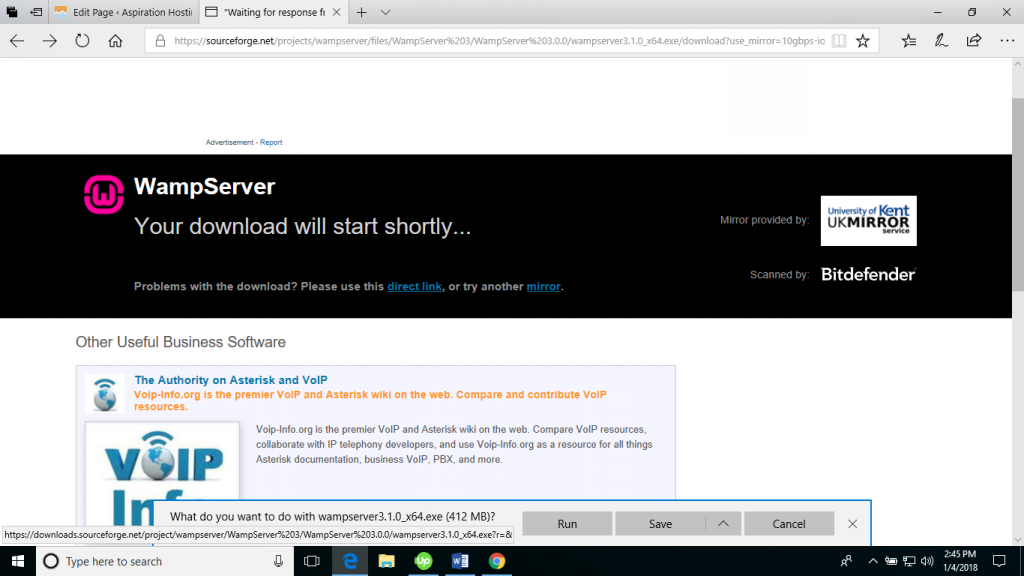 7. Next click "Save" to download the software.
Currently reading Part 01 | Part 02 | Part 03 | Part 04| Part 05