First of all, it is important to know the difference among these three platforms – Magento vs Joomla vs WordPress for your eCommerce business. However, you need to know what they are, how they work and what purpose they have.
Before getting into anything or CMS, the first thing we need to go for is a fast suitable domain name and hosting provider. So, in that case, our hosting provides dedicated Magento SSD cloud Based Hosting with many extra premium features. For example: for faster loading speed we've used LiteMageCache or LiteSpeedCache. On the other hand, we have AspirationCDN so virtually you'll face no downtime. Along all of these a great Cpanel, User-friendly client login and almost 24/7 full customer and development support. In security, we ensure free SSL certificates. So either, Magento vs Joomla vs WordPress, please make sure you have visited us! Aspiration before anything!

Mehedi Hossain Chowdhury for Aspiration Hosting!!!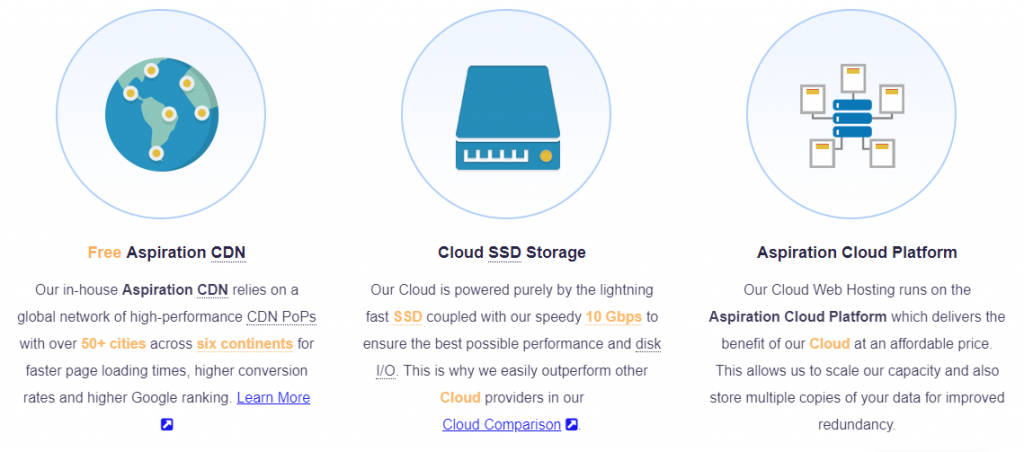 Magento – To summarize Magento it is now the most popular eCommerce platform out there. In short, it is very well upgraded and makes the life of the customers very easy. Hence, Magento helps customers to have a better shopping experience. Thus it has a better performance and is very fast. As a result, your online store will have more sales.
Joomla – Joomla is a Content Management System (CMS) which is very much known to the people. It was established in 2005. Moreover, with the help of Joomla, you can create and manage high-quality websites. Therefore, if you are looking to start a new business then you can definitely choose Joomla. It is written in PHP and contains SQL database.
WordPress – In the year of 2003 WordPress was first released. Not only Joomla but also WordPress's principle technology is PHP with an SQL database. Not to mention that since WordPress was first introduced it has become the most popular content management system. As can be seen, it has a market share of 60 percent on the CMS market. Generally speaking, around 560 million websites run on WordPress. It falls under the category of fastest growing content management system.
Magento Vs Joomla Vs WordPress – Cost and Expenses
In the first place, everybody wants to keep knowledge about how much it will cost to build a website. Comparatively, all three are free to use on the internet. They are an open source program. Moreover, even if it is free there are many more things which you need to pay for in order to build a website. Altogether, you will have to pay for hosting if you don't have a server at home. Therefore, there is no fixed amount how much you need to pay since there are many types of hosting, of which, the prices do vary. Identically, you will need a domain where you have to pay additional amount.
Magento Vs Joomla Vs WordPress – Individual expenses
Magento – Magento is an open source platform where you won't be charged a setup fee. But if you're looking to upgrade your website by adding templates, themes or extensions then it will cost you money. Hence, the more beautiful or well-performed website you want the more money you will have to pay. But it is rather worth it as it will boost up your store in a manner where you will be able to have more profits by investing little money.
WordPress – Although you can get WordPress for free. But there are some extra expenses for WordPress premium plugins, extensions, and themes. Equally important, if you have a professional website you will know those maximum things are for free. Also, there are some features for which you have to pay for and are really worth it. To maintain your site you might need some professional help which will cost you. As WordPress is very much a popular platform service like this are easy to get in a cheap rate. If you are looking to build a website at a cheap scale then WordPress is very much an idle choice for you. As your site grows your hosting cost might also increase.
Joomla – To sum up if you are running a Joomla site then your expenses will be closer to that of a WordPress. In essence, you can get Joomla software for free. But for templates and extensions, you will need to pay for their services. Also, token prices are similar to that of WordPress. Given these points, Joomla is little more complex than the other two. Altogether the probability is high that you will need help from a professional. For development work, the price range is similar to WordPress.
Magento Vs Joomla Vs WordPress – Easy use and friendly user
Not to mention that user-friendliness is a very important factor in content management systems CMS. Uniquely one without any coding sense can easily create websites. For beginners, it is a very important factor as they won't be required to hire professionals in this matter.
Magento – In short, Magento is all in one solution with tons of features to provide. It is more developed and advanced software the eCommerce platform has to offer. For the people who do not know how to code it is designed very simple and gets the title of user-friendly. As a matter of fact, the way the admin area is designed it is very much accessible by the ones who are not an expert. As a result without any experience, you can easily take care of the basics of your online store.
WordPress – After all the main reason WordPress is so successful is because it is user-friendly. Also, their setup program is very quick and easy. Furthermore, companies like Bluehost offer a one-click installation option for WordPress. Additionally, by just submitting an online form you can create websites. This user interface of WordPress is very simple. In fact, with just simple mouse clicks you can achieve many things. For example, updating your website.
Given these points, you can easily create posts and pages with WordPress when coupled with the help of a normal word processor. In the long run, it can add images and other media to your posts. Likewise with a simple copy and paste you can add embed contents from external services on WordPress.
Joomla – As has been noted Joomla is little more complex than WordPress. But if you are a moderately technical person then you should get it quickly. In the light of installing Joomla is also very simple. On balance, there are many hosting companies that provide one-click installation for Joomla. Overall, it can also add and manage articles, media, menus, extensions and change settings. Although Joomla provides more functionality than WordPress. But it is more complex than it.
Magento Vs Joomla Vs WordPress – Website Customization
In like manner, it is very important for users to have the ability to customize websites. As a result, they have to provide a method to extend and modify sites.
Magento – To summarize, Magento helps you if you have less budget. Hence you can brand your website on your own by using customization options in the Magento Admin. Moreover, they have lots of different themes alongside a few different layouts and color schemes. In addition, you can change the font, buttons, background and text colors. Again under 'Design' option in the configuration menu, Magento's default images can be changed. As a result, it is very easy and cost-effective way of branding your company.
Joomla – To add new features for your site Joomla provides themes and plugin ecosystem. Also, they have lots of extensions. Thus the look, feel and layout of your website including the back end is handled by templates. Likewise, Joomla backend has their own menu for modifying parts of the page. Uniquely, themes have no central directory in Joomla. Whereas users have to find other sources for it. In essence many extensions, searchable by type, category, tags, compatibility and more are provided.
Wordpress – For the most part customization is an advantage for the WordPress platform. As the user can change almost anything in it. In fact, you can also change the built-in options by sweeping and changing designs and functionality. By the same token, you can change custom menus, widgets, background images and header images from the admin panel. Not to mention whatever type of site you want to make there are lots of themes and plugins provided already. Again if you want to modify your site in a safer way then you can look for Child themes.
Magento Vs Joomla Vs WordPress – Website Performance
To summarize, if your website is very attractive or contains the most valuable content it might still fall. Because if your site takes a lot of time to load any visitor won't wait to see it. Thus, visitors always have this tendency that the site should load up in a few seconds.
Magento – Generally, Magento is a little bit slow in compare to Joomla. By using a good web hosting service you can increase the performance of your site. Additionally, you should always stay updated with the new version of Magento. As it keeps on improving their speed and etc with new features. Thus always stay updated to the latest version of Magento for better performance.
Joomla – First, Joomla has performance boosting functionality built in. As a result, it is famous for its performance. Second, it depends on you if you keep minimum plugins and HTTP requests, optimizing images etc then the site will load quickly. By performance wise Joomla is in the top rankings.
WordPress – For WordPress, performance was always the drawback. Identically we know that its focus on supporting the older version. Again the popularity of this platform is also a reason for it. In fact, it can still power large scale websites. Hence, if you do not put the number of plugins in your site eventually it will load quickly. All things considered, still WordPress platform can handle thousands of pages with millions of monthly visitors.
In conclusion, Magento Vs Joomla Vs WordPress is a topic of debate which will keep on going. As all three of them are best in their own way and methods. Thus, different people will have different things to say about these platforms. So if you are looking to choose one of them for your website I will advise you to read this article and choose which one fits best for you.